Chelsea Green Authors Panel
About this Event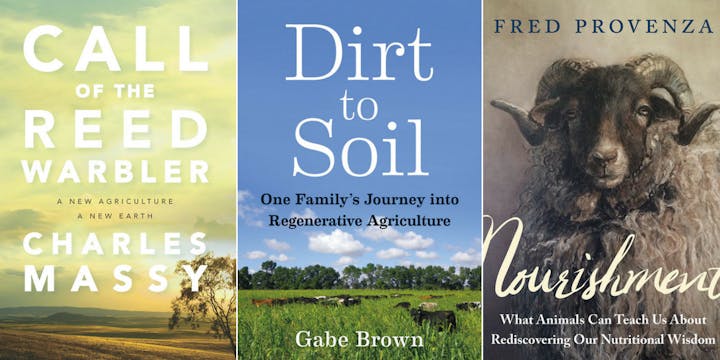 The Berry Center is proud to present a discussion between published authors and farmers Charles Massy, Fred Provensa, and Gabe Brown, moderated by rancher, attorney, and mother, Nicolette Hahn Niman.
These incredible farmers write about their experiences in sustainable and regenerative agriculture in their enlightening books, published by Chelsea Green Publishing.
Join us for the conversation, stay for the reception, meet the authors, and pick up copies of their books:
Defending Beef: The Case for Sustainable Meat Production, the Manifesto of an Environmental Lawyer & Vegetarian Turned Cattle Rancher - Nicolette Hahn Niman
Call of the Reed Warbler: A New Agriculture, A New Earth - Charles Massy
Nourishment: What Animals Can Teach Us About Residcovering Our Nutritional Wisdom - Fred Provenza
Diry to Soil: One Family's Journey to Regenerative Agriculture - Gabe Brown
Contact us at info@berrycenter.org with any questions.