About this Event
Globe Hall Presents
Chella & The Charm with Jennifer Jane Niceley, The Threadbarons (Duo), Many Mountains
Saturday, Jan 19, 2019
Doors: 8:00 PM
Show: 9:00PM
21 and over
$10 - $12
Globe Hall
4483 Logan St.
Denver, CO
All sales are final. Review your order carefully, there are no refunds for any reason. No tickets are mailed to you, your name will be on the will call list night of show. Night of show (1) bring a valid government issued ID and (2) be able to show ticket confirmation at the door.
_____________________________________________________________________________
Originally from La Crosse, Wisconsin, folk singer-songwriter, Chella Negro, relocated to Colorado 2000. Though spending the majority of the past decade living in Denver has certainly informed her songs with a spirit that can only be lifted from the ubiquitous concrete and glass of the city, the soul of a life spent growing up in a midwestern town remains the heartbeat of the music. The seemingly mutually exclusive elements of country heart and urban savvy fuse seamlessly into a collection of songs that is at once unique and comfortingly familiar. Reflected in her singing simultaneously are the pain of heartbreak, the joy and wonder of life, and the wisdom gained from experiencing both. Chella faithfully carries the torch of singer-songwriter folk music past and current. The addition of Dave Pinto on Pedal Steel, Melanie Karnopp on Drums, and Jason Leija on Bass fill out the instrumentation and bring a decidedly Americana sound to the songs.
The Charm's latest effort, Denver Delay, has been described as textured, lush, and captivating with a sound that speaks to the traditional country and western of yesteryear while expanding on bare bones, tastefully intertwining smart, modern lyricism and catchy indie singer/songwriter sensibility.
"Denver Delay" and other favorites can be found at www.ChellaAndTheCharm.Bandcamp.com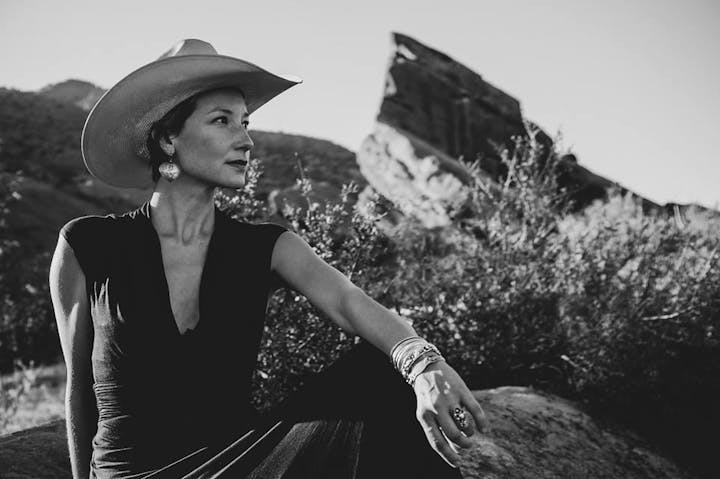 Tennessee songwriter Jennifer Jane Niceley pens jazz-hued folk with deep roots in southern soul and western twang --sometimes like a campfire ballad sung as sweet and slow as a torch song, always with a singular voice that can transcend time and place. Her lyrics bare longing and regret, poetic dreamscapes of twisted trees, summer storms, the scent of freshly tilled soil...Released late 2017 after relocating to Colorado, her new album, Angels, Demons, Red-Tail Hawks, is a genre-defying collection of fresh, original songs — recorded in Nashville earlier that summer with multi-instrumentalist Eric McConnell (Loretta Lynn, Todd Snider, Sierra Ferrell). The follow up to 2014's dreamy, bucolic Birdlight, (written while still living and working on her family's Tennessee farm) this new offering finds her looking west and traveling light, drawing still on her chief inspirations: the land and the human heart.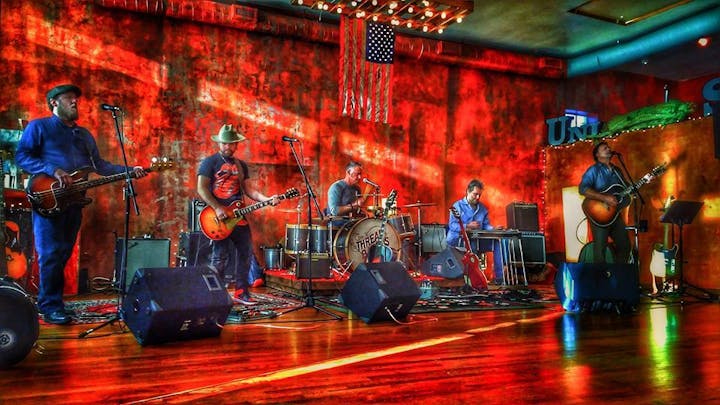 With three singer-songwriters from three different generations, you'd expect the ThreadBarons' to be a mishmash of genres, directions, and voices. And it is. But the mixture works in a way that each member's influence is heard, creating a kind of progressive roots rock. Their style draws from folk, rock and roll, blues, honky tonk, and countless others, not thrown together, but carefully woven with vocal harmonies and affecting lyrics. Especially in live shows, the ThreadBarons strive to create a distinctive, genuine sound and a bona fide performance. "If the ThreadBarons' moniker is a play on the word 'threadbare,' it fits the weathered Americana made by the Denver quartet . . . the act takes a well-worn, no-bullshit approach." - Jon Solomon, Westword Magazine. Comprised of Dan Sidor (drums /vox), Nikkoli Kade Kubena (guitars and vox), Pete Gillespie (Guitars, mandolin, harmonica, and vox), Will Rice (keys and vox) and Daniel Putrino (bass and vox), the ThreadBarons are a Colorado band with a Colorful sound.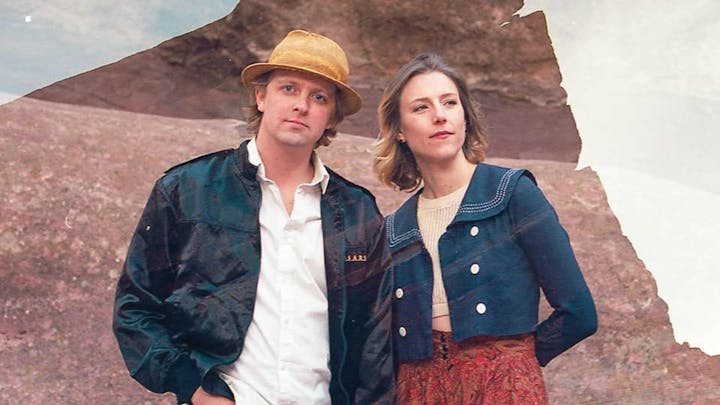 Many Mountains is a Folk-Rock Duo from Colorado. Katie-Rose Nelson and Dustin Moran like to make songwriting the focus of their music. The combination of their writing styles and unique song arrangements, bring a fresh sound to the Folk-Rock scene. Their songs are interlaced with vocal harmonies and leads that alternate between the two songwriters. Each with their perspectives on the relationships we have with ourselves and others. Dustin adds textured and ambient electric guitar over Katie-Rose's rhythmic acoustic, often improvising with a jazzy temperance. Supported by the sonic landscape they create, you'll be on a journey with Many Mountains.