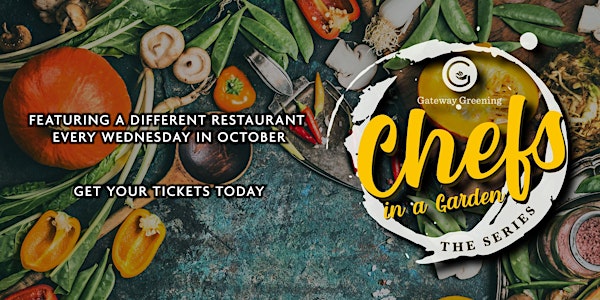 Chefs in a Garden: The Series
Every Wednesday in October!
Refund Policy
Contact the organizer to request a refund.
About this event
Gateway Greening welcomes you to this year's Chefs in a Garden: The Series. This year we will not just be focusing on one night! Every Wednesday throughout the month of October, we will be partnering with a local restaurant to provide a set menu dinner to our supporters, with curbside pickup.
For each date ticket prices will be $100 and will include food from the featured restaurant for one person and one bingo card. This year we will be splitting sales with each restaurant. That's right, your support will go even further than before.
Through our interactive electronic program, we will also have virtual bingo with chances to win prizes and cooking demos from our participating chefs! Each ticket includes one virtual bingo card and you can add on more cards if you like.
The final night on October 28 will not have bingo but will be a night of food truck food at the Florissant Community Garden at 601 North St. Charles, Florissant, MO 63031. Talk a walk through the garden and have a meal of tacos and treats!
A big thank you goes out to all of our sponsors for this event!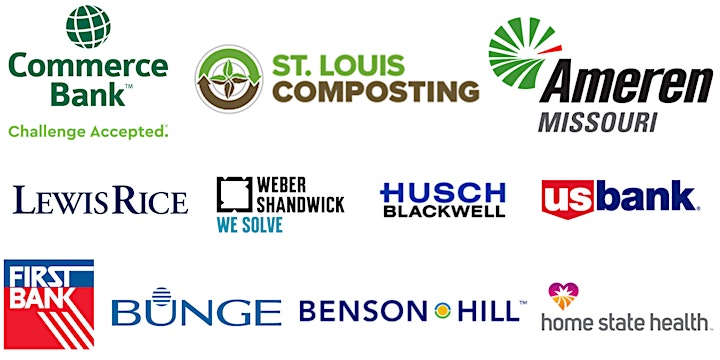 First Course ~ Cous cous salad with roasted fennel, shallot vinaigrette and crispy eggplant croutons.
Second Course ~ Grilled salmon with charred radicchio, cucumber yogurt and homegrown fresh dill
Third Course ~ Warm pumpkin bread pudding with sweet bourbon whipped cream
Bingo Prizes ~ Schlafly VIP Brewery Tour for 10; $50 Gift Card to SqWires Restaurant and Annex + 2 bottles of wine; $50 Gift Card to Lowes
First Course ~ Cold Cured Atlantic Salmon with bibb lettuce, shaved fennel, dill aioli and focaccia crisps
Second Course ~ Potato Gnocchi with braised lamb neck ragu, fresh ricotta and lemon
Third Course ~ Apple Cider Brined Pork Chops with brown rice, butternut squash, bok choy and apple chutney
Bingo Prizes ~ Virtual Cooking Class for 6 People with Private Chef Nico Shumpert; more prizes to come!
First Course ~ Chilled Tomato Bisque
Second Course ~ Sweet Potato & Squash Tart
Third Course ~ Pumpkin Bars
Bingo Prizes ~ Grace Meat + Three Seasoning Set + 4-pack of the Perennial Beer Grace Hominy Lager & Gift Card; more prizes to come!
Cha Cha Chow ~ Each attendee will receive 4 tacos and 2 sides.
Taco Choices ~ Beef Short Ribs, Chicken Verde, BBQ Pork, Fish, Curried Sweet Potato
Side Choices ~ Black Beans, Cilantro Lime Infused Rice, Fiesta Corn, French Fries
The Sweet Divine ~ Pumpkin Cheesecake Cupcake with spiced pumpkin cake, filled and frosted with a cheesecake frosting, topped with a dollop of whipped cream and sprinkled with graham cracker crumbs; Caramel Apple Cupcake with brown sugar cake with chunks of apple baked in, frosted with salted caramel buttercream, drizzled with caramel and topped with chopped nuts
Soda, Beer & Water will also be provided