Enjoy a four-course menu paired with local wine and spirits and a conversation between Ann Baldelli, Jon Kodama and Mari Kodama Austin.
About this event
-- THANK YOU FOR YOUR INTEREST IN THE EVENT, PLEASE NOTE WE HAVE SOLD OUT FOR THE NOVEMBER 16, 2021 EVENT --
If you would like to be notified about future events in this series, contact Jaclyn Nardone at j.nardone@theday.com.
The Day presents the inaugural 'Chefs, Cocktails & Conversations' event.
Chefs, Cocktails & Conversations will give our guests the opportunity to enjoy delicious fare paired with local wine and cocktails and get an inside glimpse into the lives of local restaurateurs.
Ann Baldelli, a well-respected longtime reporter and editor at The Day, will conduct a wide-ranging interview with Jon Kodama and his daughter, Mari Kodama Austin. The pair operate several successful restaurants in the area including Breakwater, Go Fish and Steak Loft, all in Mystic. They will discuss the current state of the area's restaurant industry and talk about their personal involvement.
The evening will include a four-course meal and conversation between Baldelli and the Kodamas, followed by Q&A.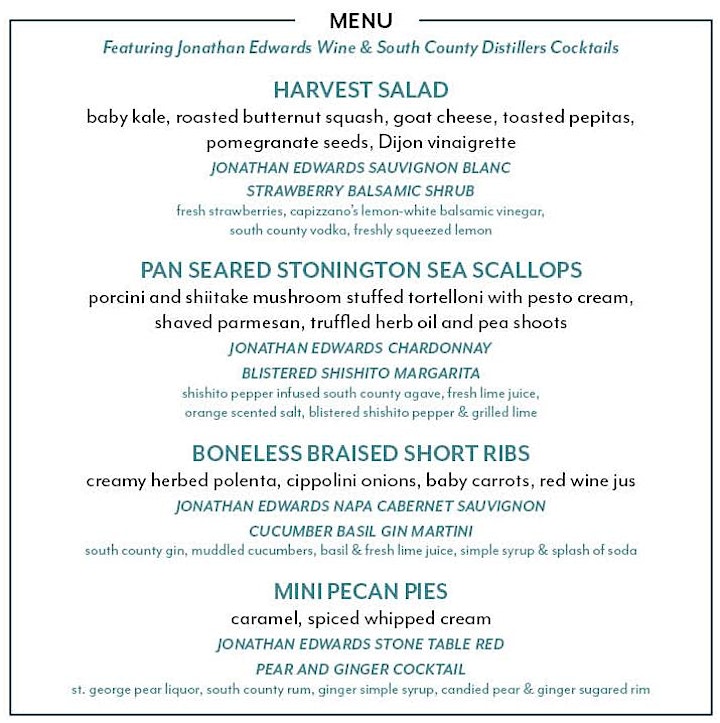 Details
Ticket price of $150 per person is inclusive of dinner, wine and cocktail pairings, taxes, service charges, and Eventbrite fees.
Guests will be asked if they would like the wine pairing or cocktail pairing menu prior to the event.
If you have a dietary restriction please note that when you purchase your tickets. We are happy to accommodate as long as we know in advance.
If you have questions about the event, please contact Jaclyn Nardone (j.nardone@theday.com). This is a ticketless event - all ticket sales are through Eventbrite.
Cancellation/Refund Policy: Taxes, gratuity, and Eventbrite fees are included in the total cost at checkout. Tickets are refundable up to one day prior to the event, and this can be done via Eventbrite.