Calling all foodies! We are hosting a series of pop-up dining events with some of the most decorated chefs in the country.
About this event
Guys thank you SO MUCH!! We are ALL SOLD OUT. And, at this moment, we have more than 50 ppl on the waiting list. Please keep adding yourself on our waitlist. We have upcoming events very soon! And you will be the first to be noticed.
On this September, Chef Ivy Yang will be hosting her first private dining event at HY Tea Lounge in Kitsilano, to satisfy your stomach and to provide you a good time. Tickets are limited, so be sure to reserve spots for you and your loved ones before they are gone.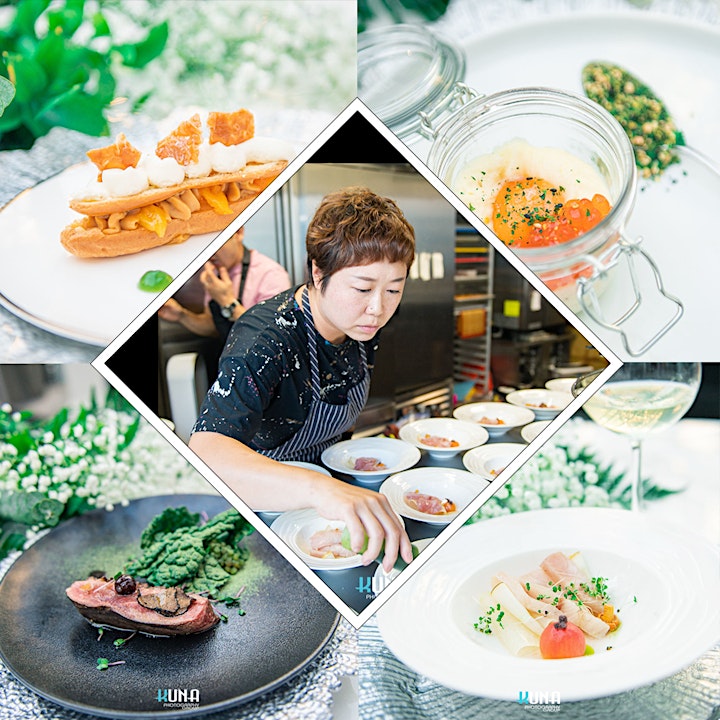 This one-night, two rounds culinary event will be held on September 27th at HY Tea Lounge on 2nd Ave right behind the waterfall. All dishes served at the dinner will be crafted by Ivy Yang, an executive sous chef with ELISA Steakhouse and formerly with , Blue Water Café and Ask for Luigi. Each plate will feature the freshest ingredients from local farms to your table. "I like to support local farms. These ingredients can always help me create the most healthy and delicious food for my customers." says Ivy.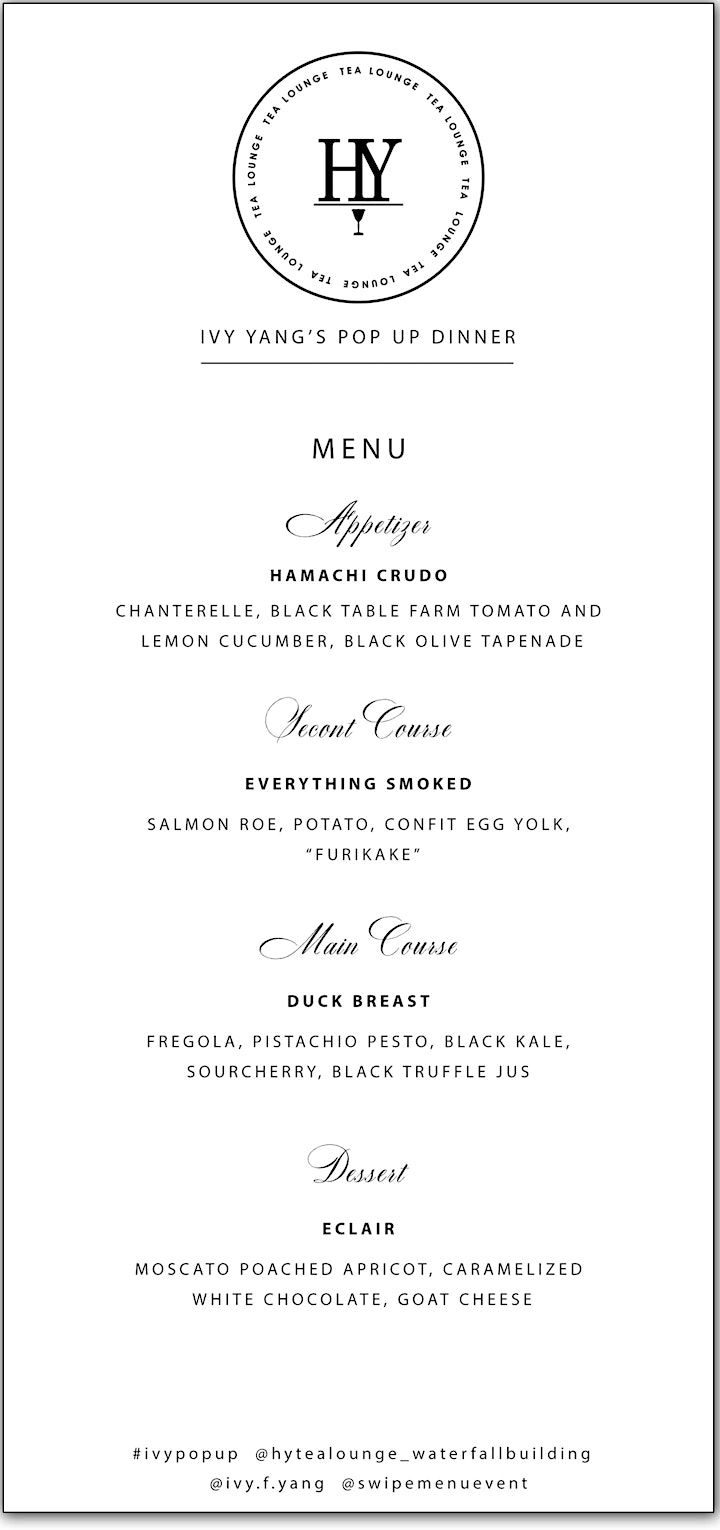 Ticket purchase includes:
- Refreshment upon arrival
- One complimentary glass of champagne
- Chef Ivy's four course meal
- Four glasses of wine selected for each course (optional)
FAQs
1. Does my ticket include any drinks?
Basic ticket prices include a four course menu and refreshing infused ice water. The wine pairing option will include one glass of uniquely selected wine per course (four glasses in total)
2. Refunds after purchase?
No, but you are welcome to transfer the ticket to someone you know who can attend.
3. Will nuts be served at this event?
Yes, please let us know if you are allergic to any nuts.
4. Is there gluten in the menu?
Yes, please let us know if you are allergic to gluten.
5. Are children allowed?
This event is best suited for adults as our dining wares and portion sizes are not suitable for children.
6. How long is the event?
Approximately 2 hours for a relaxed dining atmosphere and a chance to socialize.
For the latest event updates, please follow us on @swipemenuevent. menu is subject to change.