Description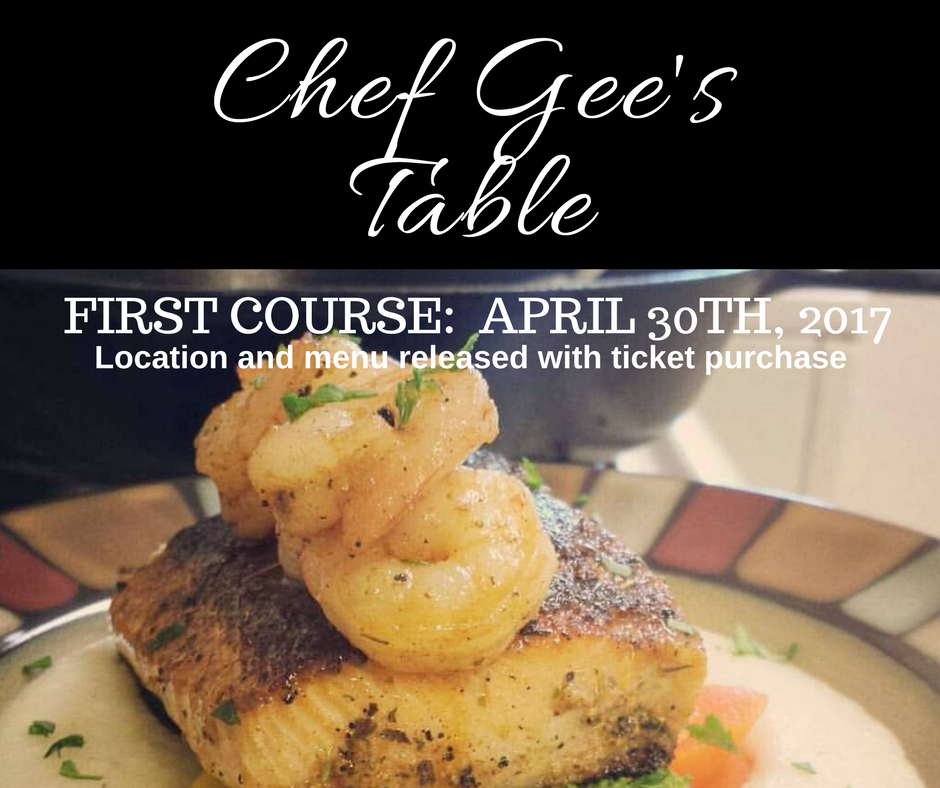 Put yourself in the mindset of the "Chef's Table" on Netflix. If you're not familiar with that, PLEASE GO WATCH IT NOW. Episode 2, of Season 1 is my favorite episode.
We are going to do three courses...Appetizer, Entree, and Dessert, all Chef Gee's choice.
There will be a Vegetarian option for the veggie lovers, full of fresh locally grown vegetables but prepared in a way only Chef Gee can.
There will be a Seafood Allergy option, to cater to those of us with that allergy. The seafood will be replaced by another local meat for example; chicken, ribeye, NY Strip, pork tenderloin, etc.
Finally, there will be a Foodie option. The Foodie option will be a combination of surf, turf, and all types of foodie goodness. This option is for those of us who enjoy food in all it's splendor and trust Chef Gee to fill our plates with deliciousness.
There will also be complimentary wine and non-alcoholic drinks provided. You are also allowed to B.Y.O.A. This means you are allowed to bring ONE BOTTLE of your favorite wine/spirit to enjoy at the event.
The dress is code is somewhere between casual and dressy casual. For a better explanation of this check this out: http://emilypost.com/advice/attire-guide-dress-codes-from-casual-to-white-tie/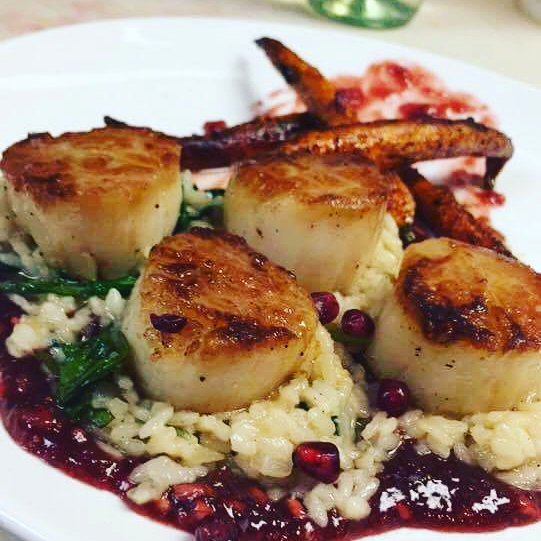 The final menu will be released 2 weeks after the date the tickets are available for purchase, in order to accomodate those will allergies and special requests.
This is a private event so the location will only be released to those with tickets, or those who have been personally invivted by Chef Gee. The location will be released on the week of the event.
There will be a limited number of seats at Chef Gee's Table so be sure to get yours early, as about half of the seats have already been confirmed.
Let's get together for positive vibes, with people of ALL BACKGROUNDS, eating GREAT FOOD, and enjoying good music. See you there!