Description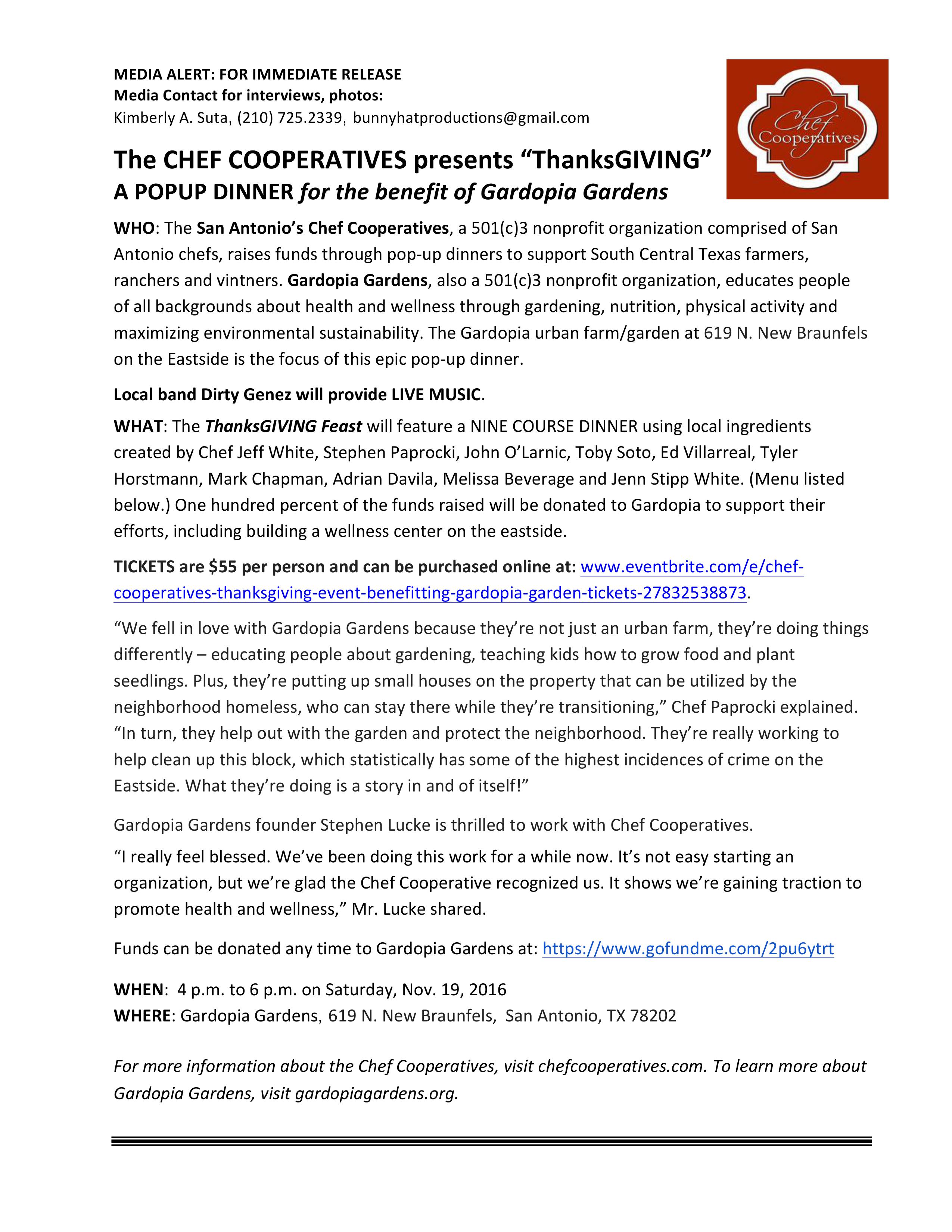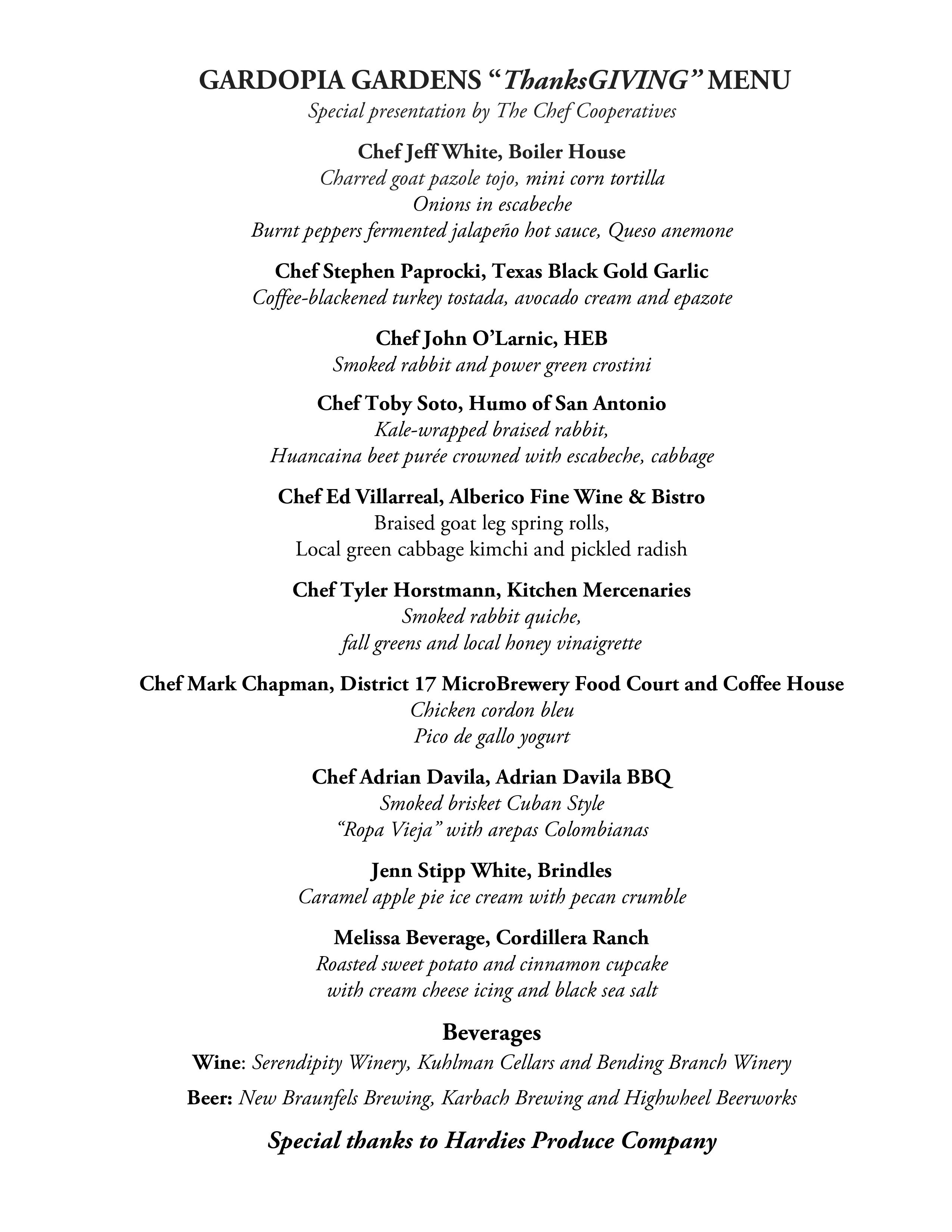 GARDOPIA THANKS"GIVING" EVENT
@THE GARDEN AT 619 N. NEW BRAUNFELS
SATURDAY 4-6PM
NOVEMBER 19, 2016
150-200 PPL.
FREE PARKING AVAILABLE
THIS IS A NON PROFIT URBAN GARDEN THAT TIES EDUCATION IN WITH VARIOUS SCHOOLS AND COMMUNITY ACTIVISM THAT NEEDS MORE FUNDING TO GET THEM TO THE NEXT LEVEL.
>>TO HELP THEM GET TO THE NEXT LEVEL RIGHT NOW, CLICK HERE TO GO TO THEIR CROWD FUNDING PAGE AND SHOW THEM YOUR SUPPORT!<<
Also Featuring Live Music by Dirty Genez!