Description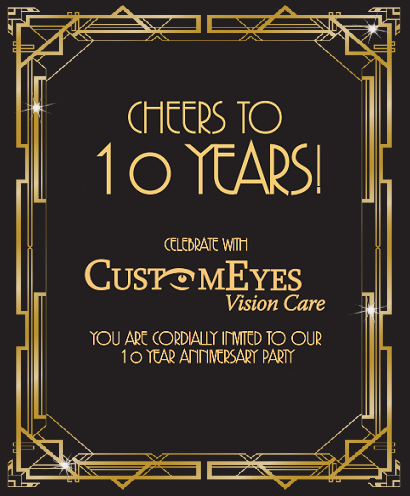 Celebrate with CustomEyes Vision Care!
Get all gussied up and celebrate in style! Guests are encouraged to dress in their best 20's inspired fashion.
You will have the exclusive opportunity to view the entire frame collections for Versace, Coach, and other frame lines.
We are going to have live music, food, coctails, and more!
Feel free to call the office for more information! 469-272-3937