Description
'Tis the season to come together, share a toast, and celebrate ourselves and our incredible community. 2018 has been a tremendous year, and 2019 holds endless possibilities. This holiday season, Ladies, Wine & Design SF invites you to join us at Designsake Studio to connect with friends and colleagues old and new, and live your best design life with crafting, cookie decorating, hot chocolate by Coffee Cultures, the LWD SF photo booth, and more!
Event Sponsors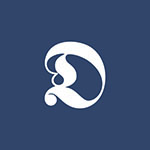 Designsake Studio is a multidisciplinary agency specializing in branding and packaging design. Based in San Francisco, we launch brands and grow businesses through adaptive strategy, compelling design, and side-by-side partnership. Simply put, wingwomen who get it done.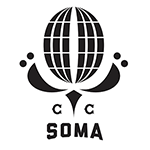 At Coffee Cultures, our team and our customers matter. We are passionate about creating connections with our baristas and making each visit better than expected. The Coffee Cultures brand is built on authenticity, the finest ingredients, and the rich culture of this fascinating industry. We believe Counter Culture Coffee is one of the best roasters in the U.S., if not the world. The product, the people, the branding, and the practices all appeal to the way Coffee Cultures wishes to conduct business, as an industry leader.