Description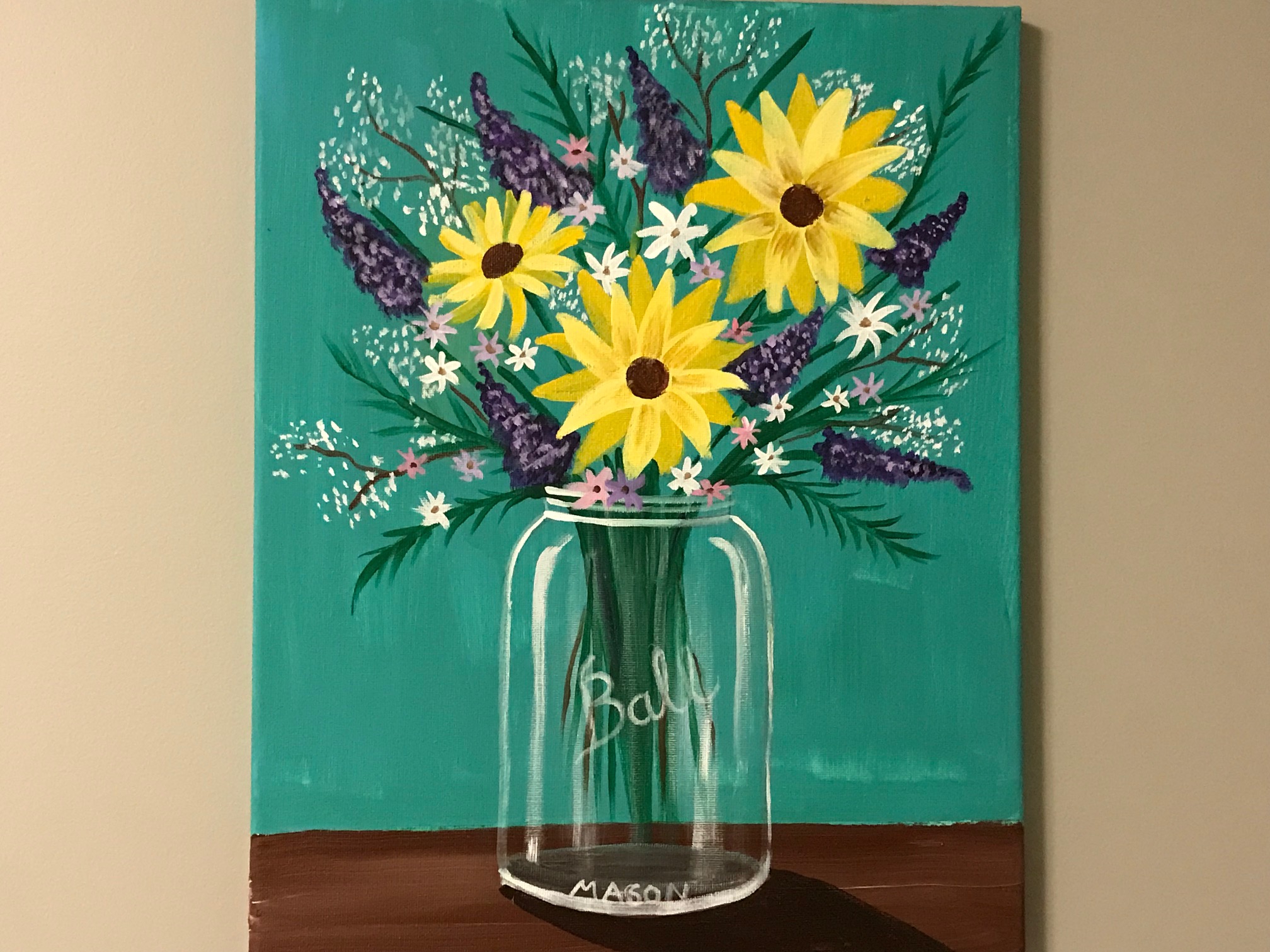 Cheerful Blossoms
Don't let summer pass you by. Come for an ARTrageous event on Sunday, August 18, from 2:00 to 5:00 p.m. at the Pioneer Trail Orchard-Winery Bar & Grill, & Pumpkin Patch. The class is $25 and is for ages 16 and up.
You will paint an 11"x 14" canvas of a bouquet of flowers which will cheer up any room. By popular demand, professional artist and art teacher Karen Turczak will be teaching this event. Her expertise will help any beginner as well as have a very enjoyable time.
While you are painting your heart out, enjoy some beverages and snacks from the Pioneer Trail Orchard-Winery & Grill. The cost of the event does not include food or drink. The bar and grill offers wine, beer, soft drinks and mouth watering food at reasonable prices. Stay after the painting session, hang out with friends, and try their special of the day, chicken strips and fries for only $5.50!
Hurry as space is limited. Register TODAY as registration ends August 11.
Remember:
Cheerful Blossoms
Sunday, August 18, 2:00-5:00 p.m.
Pioneer Trail Orchard-Winery Bar & Grill
21534 Chestnut Road
Council Bluffs, IA 51503
(712) 366-1505