About this Event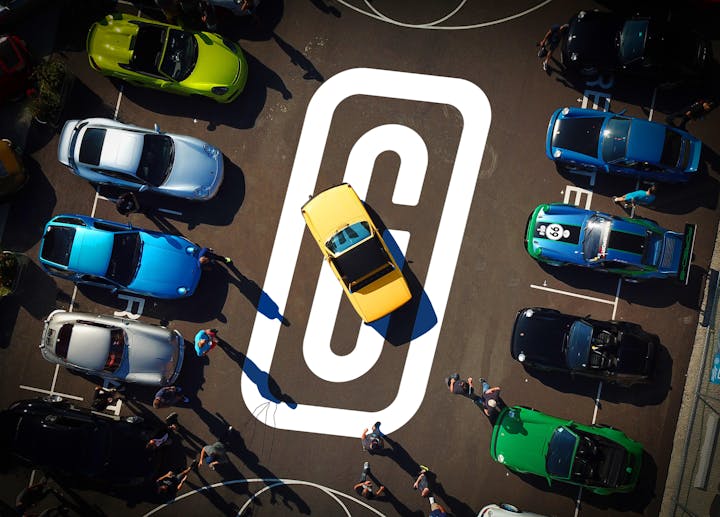 Checkeditout: The Chicago Porsche Convergence is an opportunity for all Porsche enthusiasts to gather in the heart of the city. It's the appreciation and celebration of the Porsche's unique 70+ year legacy, represented in each owner's pride and joy. It's a sharing of great stories, road trips, restorations, and racing – a moment collective that continues to uniquely define Porsche culture.
Saturday, September 14th at 9 a.m. to 3 p.m.
Checkeditout is free for spectators. Register with Eventbrite to keep up with the latest details and reminders for Checkeditout 2019.
This year our home is the Fulton Market Warehouse at Kinzie and Aberdeen (400 North Aberdeen). A beautiful, urban backdrop with space for some 200 Porsches. There will be an elite group of Porsches indoors, the north lot is where you will hear from our storytellers, the south lot is where you will be surrounded by cars and viewing live art by Mac Blackout and all the excellent Porsches that will line our surrounding closed streets. If you want to have your Porsche included in Checkeditout, click here.
Checkediout is fueled by support from enthusiasts and fans like you. And with our sincere gratitude to our 2019 sponsors:
RSR Sponsors
GTS Sponsors
LN Engineering Bilt Racing Service
Media:
Drew Manley & Cooled Collective
​​