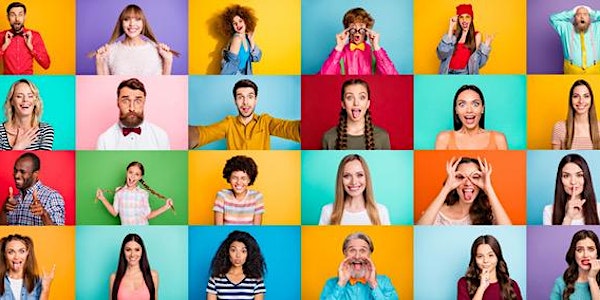 Check-In: Simple, Profound & Essential Practice for All Ages - Asia
Check-In: A simple, profound, and essential practice to maintain balance and guide decision making for all ages
Refund Policy
Contact the organizer to request a refund.
About this event
Check-In: A simple, profound, and essential practice to maintain balance and guide decision making for all ages.
IFSEL's approach to Check-In offers a simple and profound practice that activates self- and group-awareness and is the foundation for all social and emotional learning.
December 1 (Wednesday) 4:00pm - 6:30pm China Standard Time
*Depending on registration numbers and breakdown, we may split this session into a track for younger grades and a track for older grades.
Workshop Overview:
The term "check-in" is now quite a popular term referring to the process of tuning in to ourselves and our feelings. Check-in provides an opportunity for each individual to take an "emotional inventory". When students are ready and feel safe to share with a group, check-in can help them build social awareness and provide a great deal of empathy amongst students. Consistent practice with this tool of check-in provides individual students with a sense of calm and control while assisting the entire group in centering, focusing, and understanding each other.
For some, this idea of feelings and expressing feelings through words or rocks or color is foreign. For others, checking-in is a way to deal with stress and helps us get our needs met. At IFSEL, we believe that the ritual of check-in can be a gift for both the teacher and student in the classroom setting. Join us for an interactive two hour workshop to learn how check-in can serve as a foundational tool for all human beings. This practice will help strengthen the social and emotional competency of self-awareness. Check-in can be used with parents, classes, groups, faculty, and organizations.
Goals of this session:
Teachers will develop an understanding of check-in and it's benefits
Teachers will learn a plethora of age appropriate ways to check- in with students
Teachers will learn more about how to overcome some of the challenges of check-in, build buy- in with students and find purpose and wisdom in running them.
Who's It For:
Educators
Advisors/Advisory Coordinators
Homeroom Teachers
Counselors
Deans
Wellness Teachers
 The workshop is highly experiential and participants will have opportunities to collaborate with fellow attendees.
What's Included:
One, 2.5hr experiential workshop
Digital PDF packet of SEL Lessons and Resources for Check-In
Connection to like-minded and international community of educators
Price: $250, Early Bird $210
SPECIAL OFFER: Send 3 teachers for the price of 2!
You must register in multiples of 3 people in order to qualify. Please note that, with the exception of the earlybird rate, this offer can not be combined with any other discount or offer from IFSEL.
Payment
If you are paying by credit card, please have it ready as you proceed through registration.
If you are paying by check, please complete your registration online, select 'Check' on the payment page, and mail your checks to:
Institute for SEL
325 Sharon Park Drive, Suite 845
Menlo Park, CA 94025-6805
Please clearly mark the participant name(s) associated with your check.
Note: your participation will not be confirmed until we receive your full payment.
Cancellation, Refund and Credit Policy
Registration fees will be refunded at 50% of the registration ticket price paid, less the $50 refund processing cost, if requested in writing more than two-weeks prior to the start of the course.
From two weeks prior to the start of the course until the day before the course begins, refunds requested in writing will be granted a credit for the full value of their registration ticket price.
No refunds or credits are available on or after the start date of the course.
To begin the cancellation process, please email us at admin@instituteforsel.net.
We look forward to seeing you soon. If you have any questions, please email us at admin@instituteforsel.net.
With gratitude and well wishes,
The IFSEL Team
More Information & Events
Please visit our website www.instituteforsel.net for more information on our other Online Courses, Consulting, and Our Approach