"Cheaters, Liars and Thieves: Samuel Morse and the Monterey Peninsula"
Description
(Prefer to RSVP over the phone? Just call 831-667-2574!!)
Our speaker, well known friend, neighbor and investment manager, Charles Osborne, will present the wild and remarkable tale:
Cheaters, Liars and Thieves: Samuel Morse and the Monterey Peninsula.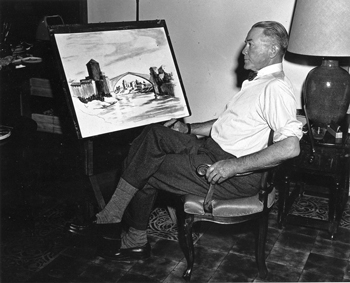 Mr. Osborne (photoe below) is the grandson of Samuel F. B. Morse (photo above) the founder of Pebble Beach Company.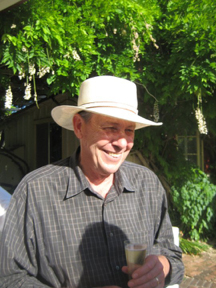 5:00 PM Wine and light snacks
5:30 Charles Osborne
6:15 Q & A
7:00 Dinner at one of the local restaurants perhaps? (see links below)

A little about 'the Duke!'

1915-1969 The Duke of Del Monte: A benevolent despot.
Sam Morse is known for his development of Pebble Beach as a playground for the wealthy, but his positive impact on the environment is what he would like to be his legacy. In the words of his son, artist Jack Morse, Sam was a man who spent a lifetime working on his 20,000 acre canvas. He had to fight investors who wanted a quick buck, oil companies that thought Monterey Bay would be a good place for a refinery, and the canneries who were polluting the bay. He was also a man who made friends and allies easily and was loyal to them for life.
He was called the Duke of Del Monte by the newspapers, and he ruled the peninsula for 50 years as a benevolent despot. He inherited a mess left by the Cheaters, Liars and Thieves that came before him, but he was able to clean up their mess and leave something we are all happy with: A pristine coastline and a Newport of the West.
Sam banned needless land clearing and speculating on this forest land and set aside greenbelts to be reserved for the preservation of wildlife, prioritizing preservation of the forest, coastline and oceanfront.

Who Was Samuel Morse LINK HERE.
Charles Osborno SHORT BIO HERE.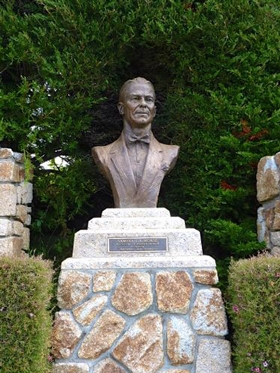 May we suggest dinner after the talk at one of the fine restaurants at the Barnyard: Allegro, The Sur, Robata's, Lugano's ((831) 626-3779), Aahba.