Description
CHCI is pleased to announce the CHCI Energy Summit: A World in Transition on March 14, 2018 in Washington, DC.
The CHCI Energy Summit will discuss the future of energy from a national and international perspective, the role of Latinos in energy, technology and innovation in the industry, and the role of energy in emergency preparedness.
The timing is right to empower Latinos to learn about jobs in the energy sector and the possibilities to make a difference in solving energy problems faced by so many of our communities in California, Texas, Florida, Puerto Rico, and beyond.
FEATURED SPEAKERS:
Rep. Tony Cárdenas
Rep. Gene Green
Rep. Raúl Grijalva
Rep. Bobby L. Rush
Rep. Linda T. Sánchez
Rep. Nydia Velázquez
Dennis V. Arriola, Sempra Energy
Julia Hamm, Smart Electric Power Alliance (SEPA)
Amy Harder, Axios
Lola Infante, Edison Electric Institute
Karen Lefkowitz, Pepco Holdings
Steve Levine, Axios
Anna M. Park, J.D., Great Minds in STEM™
Jose L. Perez, Hispanics in Energy
Dr. Phyllis A. Schneck, Promontory Financial Group
Rod West, Entergy
Rebecca Winkel, American Petroleum Institute

EVENT SCHEDULE
8:00 AM - 2:00 PM -- Registration & Breakfast
9:00 AM - 10:30 AM -- Opening Plenary
10:45 AM - 11:45 AM -- Break-Out Sessions
12:00 PM - 1:30 PM -- Luncheon Plenary
1:45 PM - 3:00 PM -- Closing Plenary
3:00 PM - 4:00 PM -- Networking Reception
Visit the CHCI Energy Summit webpage for more information and join the conversation on Twitter and Facebook using #CHCIEnergy.
Interested in sponsoring? Contact us.
MISSION PARTNERS
Innovator Circle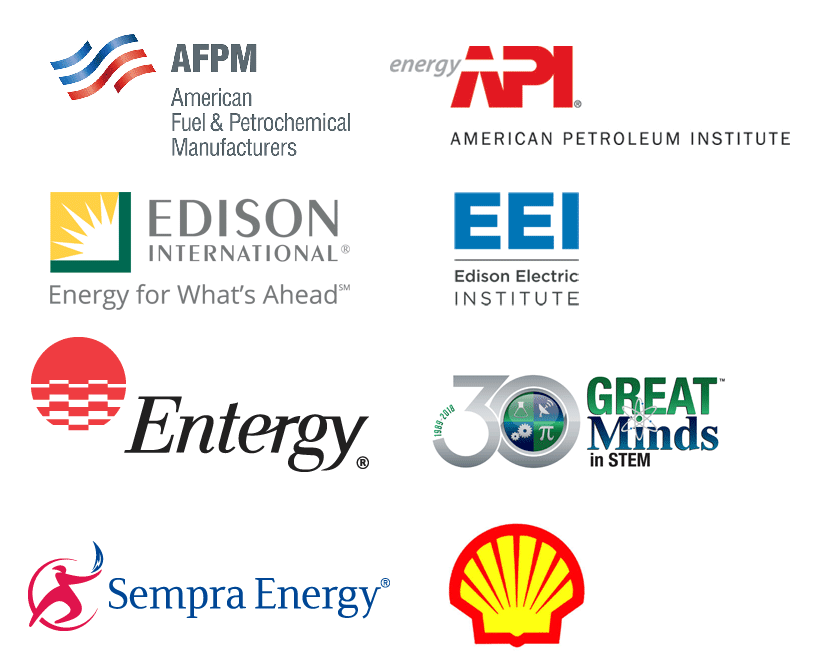 Leader Circle

GreenLatinos
Sierra Club
Southern Company

Principal Circle

Marathon Oil
Tesla
Trailblazer Circle
Arizona Public Service
Growth Energy
League of Conservation Voters
Natural Resources Defense Council
Phillips 66
POET
Salt River Project
U.S. Chamber of Commerce