Event Information
Refund Policy
Refunds up to 1 day before event
Description
Improv and Storytelling are like two siblings who can't stop chattering.
In this show, Chatterbox: Improv Meets Storytelling, we'll all hear some compelling stories for the first time, and then our improvisers spin the ideas and themes from those stories into some awesome comedy scenes for you!
Sometimes the stories are from a special guest, sometimes we'll ask the audience for stories, sometimes a professional storyteller, or sometimes it's our own improvisers -- but any way it goes, you get a little bit of improv and a little bit of storytelling!
This month's special guest is... Rob Santos! Our Chatterbox falls on Black Friday, so we're inviting stand-up comedian and veteran retail worker Rob Santos to talk about his most interesting/weird/wild/memorable tales from retail. Rob Santos is a stand-up comedian out of Hartford, CT and has performed in New York City, Connecituct, Rhode Island, and Western Massachusetts. His style is laid back but packed with energy and silliness to keep the crowd going. Rob's deep, raw, and humorous perspective comes from years of searching for his identity within race, culture, and fatherhood. "I'm just a beige man trying to be a black man in a white man's world."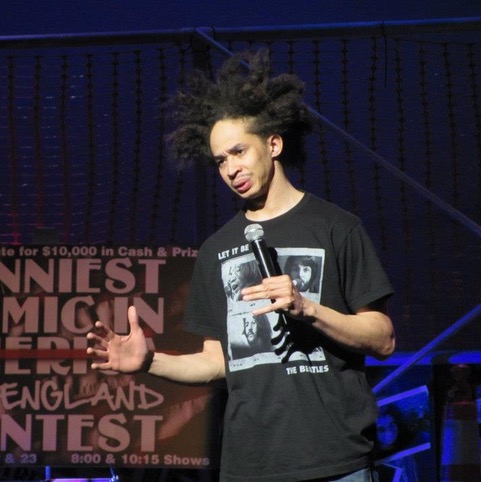 ---
Past Chatterbox guests include radio host/columnist Colin McEnroe, rapper/punk-folk musician Ceschi Ramos, slam poet Mind.Evolution., James Joyce scholar Alex Dueben, cat stories, sketch comedians Girl-ISH from Chicago, Dr. Evan Cantor, The Quagan Family, Morgan Miller, and the Other People's Stories series.
Date and Time
Location
Refund Policy
Refunds up to 1 day before event