Sales Have Ended
Ticket sales have ended
Thank you so much for your purchase! If you wish to participate in our poetry contest, one-act-play contest, or short story contest, please see the submission guidelines on the website at www.chattwriters.org.
Sales Have Ended
Ticket sales have ended
Thank you so much for your purchase! If you wish to participate in our poetry contest, one-act-play contest, or short story contest, please see the submission guidelines on the website at www.chattwriters.org.
Description


The Chattahoochee Valley Writers Conference returns in 2017 with Rick Bragg, Anderson Harp, Chad Davidson, Danielle Hanson, among a host of other authors, journalists and literary celebrities.

The annual event will be held at the historic Springer Opera House, the State Theater of Georgia, in Columbus, Georgia on September 15-16. The conference, now in its 11th year, brings together lovers of the literary arts through various panels, theatrical presentations, discussions and conversations. "The arts are the heartbeat of the area," said festival co-organizer Mamie Pound. "Now more than ever, we need to celebrate the creativity of so many diverse voices."
Highlights for the 2017 festival include Bragg giving a conference-wide presentation on the Southern experience, author forums on the creative process, an overview of the burgeoning film industry in Georgia, and a discussion about tackling a first novel with Andy Harp.


---


Rick Bragg

Rick Bragg won a Pulitzer Prize in 1996 for his reporting for the New York Times and now teaches writing at the University of Alabama. He is the author of All Over But the Shoutin', Ava's Man, and most recently My Southern Journey: True Stories from the Heart of the South. Watch for his new book, with the working title The Best Cook in the World, later this year.
---
2017 Master Classes
RICK BRAGG: TELLING THE STORY ONLY YOU CAN TELL—A MASTER CLASS WITH THE MASTER OF THE MEMOIR
Bestselling author Rick Bragg has made us love his family through many memoirs, beginning with All Over But the Shoutin' and continuing all the way to the travels he chronicles in My Southern Journey. Hear about his adventures (and memorable meals) and get his good advice on planning your own journey as you set out on your own writing project.
(All who attend the conference will hear a presentation by Rick Bragg. There is a $25 extra fee to attend this Master Class.)
---
CHAD DAVIDSON: THE ART OF JUGGLING


We often berate younger generations for their perceived short attention spans. Yet strong poems often participate in a kind of scatterbrained flitting about from one subject to the next. Learn to control that flitting, that juggling of various contexts and images, and your poems grow in complexity. This master class will focus on a few strategies for making your poems leap farther and faster.

Chad Davidson is the author of From the Fire Hills (2014), The Last Predicta (2008), and Consolation Miracle (2003), all three from Southern Illinois UP, as well as co-author with Gregory Fraser of two textbooks, including Writing Poetry: Creative and Critical Approaches (Palgrave Macmillan, 2009). His poems have appeared in AGNI, Boston Review, Gettysburg Review, Kenyon Review, The Paris Review, Yale Review, and many others. He is a professor of literature and creative writing, as well as director of the School of the Arts, at the University of West Georgia near Atlanta. He also directs Convivio, a creative-writing and arts seminar in Umbria, Italy, each summer. (more information at convivioconference.org)



---
DANIELLE HANSON: HUMOR AND ABSURDITY IN WRITING - LET'S HAVE SOME FUN!

Just because it's serious, doesn't mean it can't be fun. We'll explore surrealism, magical realism, and humor in the works of well-known writers, and discuss ways to bring some of those elements into our own works in order to liven them up and stroke the imagination.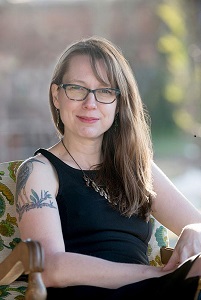 Danielle Hanson received her MFA from Arizona State University and her undergraduate degree from the University of Tennessee at Chattanooga. She is the author of Ambushing Water (Brick Road Poetry Press, 2017). Her work has appeared in over 50 journals and anthologies, including Hubbub, The Atlanta Review, Iodine, Rosebud, Poet Lore, Asheville Poetry Review, and Blackbird. She is Poetry Editor for Doubleback Books. She has edited Loose Change Magazine and Hayden's Ferry Review, worked for The Meacham Writers' Conference, and been a resident at The Hambidge Center. Her work has been nominated for two Pushcart Prizes and a Best of the Net. Daniellejhanson.com.
---
JOHN HOLMAN: CREATING GREAT CHARACTERS

Create the perfect characters and your story will tell itself! Learn how to develop the heroes, villains, foils, stock characters, and confidantes that will take on a life of their own and write your tale for you. This class will also cover when to make a character dynamic (so they develop), round, flat, or static.
John Holman directs the Creative Writing program at Georgia State University. His short fiction has appeared in Mississippi Review, Tampa Review, The New Yorker, Oxford American, and other places. He is the recipient of a Whiting Writers Award, and author of Squabble and Other Stories and Luminous Mysteries. "His latest collection, Triangle Ray features distinctive characters and bizarre, often desperate circumstances, John Holman's stories portray powerful images of middle class African American life. His novel Luminous Mysteries so poignantly captures the complicated racial realities of the American South that the Georgia Center for the Book included the novel on their 2010 list of "25 Books All Georgians Should Read." Adding to his pedigree, Holman's work has also appeared in the The New Yorker, Oxford American and the Mississippi Review, among other prestigious literary journals.



---
DEBORAH MALONE: MYSTERY WRITING 101
So you want to write a mystery! Mystery Writing 101 covers the ABC's of writing a mystery and is geared towards those writing or planning to write in this genre. Topics covered are: What is a Mystery, Characters, Setting, Clues, Point of View, Dialogue, Plotting, Editing and Tying up the Package.

Deborah Malone's first novel, Death in Dahlonega, finaled in the American Christian Fiction Writer's Category Five writing contest. Deborah was nominated in 2012 and 2013 for the Georgia Author of the Year Award in the Novel category. She has worked as a freelance writer and photographer for the historic magazine Georgia Backroads. Deborah has been featured in Tales of the Rails, edited by Olin Jackson, as well as in the Christian Communicator and Southern Writers Magazine. She is a member of the Georgia Writers Association, Advanced Writers and Speakers Association, and American Christian Fiction Writers.
---
STEVE SCOTT: CHILDREN'S LITERATURE AND STORY BOOK ILLUSTRATIONS
What are the special tips that separate different age groups? How do you make a story compelling to a child? Are you writing the right story? Steve Scott will lead you step by step from concept, to determining if an idea is a good one, to the final product.


Steve Scott has written and illustrated children's books with such notable titles as Grunions with Onions. He heads Strut the Hooch, an annual comic parade down Broadway, and maintains a blog on Columbus and the Valley.
---
ANDERSON HARP: THE NOVEL: AN OVERVIEW FROM PAGE ONE TO THE END
You have a great story in the back of your mind. Now, how to get it on paper. This class with talk about story structure, characters and pace. We will write our first paragraph (or line if you are a Faulkner). We will experiment with the depth of characters. And we will learn some writing ideas that may help bring out the writer in you. Be sure to bring paper and pencil. And we will talk about the publishing process from agent to editor to publishing house.







Anderson Harp is the author of the thrillers "Retribution" (Kensington), "Born of War" (Kensington) and "Northern
Thunder"(Archway/Simon&Schuster).

He served in the Marines, taught artic survival, mountaineering, and was stationed around the globe. He was the Officer in Charge of the Marine's Crisis Action Team during the invasion of Afghanistan. He created the USO's OperationThriller and did two USO tours in the Persian Gulf visiting the troops.

His writing has also appeared in The Huffington Post, CNN Larry King Live, NewsMax and The Big Thrill. He received a MFA in Literary Fiction from Queens University of Charlotte. Like Clancy and Ludlum, Harp loves the challenge of creating a fast paced espionage page-turner!

He can be followed at www.andersonharp.net.

---
Stacy Cunningham: The Screenwriter's Block
Georgia is now the 3rd largest film capital in the US. But what makes a great movie? What are the key elements to make your script stand out? How do you get from here to a blockbuster?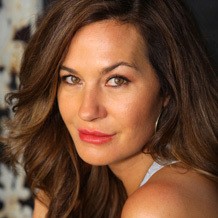 Stacy Cunningham is a co-founder of the Way Down Film Festival in Columbus, Georgia. A BFA graduate from California Institute of the Arts (CalArts) and a 25-year veteran in the media industry, Stacy recently located to Georgia after spending most of her life in Los Angeles. She has participated as a professional screenwriter, producer, director, and actor in a combined total of 500-plus film, television, commercial, and industrial projects.
She served as President of Women in Film Dallas, judge & spokesperson for USA Film Festival, advisory board member for SAG/AFTRA, Columbus Film Advisory Board, American Youth Film Festival Advisor and, most recently, is screenwriter and lead producer for the feature film, THEM THAT'S GOT, to be filmed in Columbus, GA's surrounding areas.
---
Natalia Naman Temesgen: Telling your story on the stage! How to write a play that will move your audience! How do you pick the perfect topic and turn that into something that fits the construct of the stage?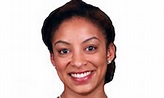 Natalia Naman Temesgen is the playwright behind the Springer's recent production The Eugene Ballard Story which tells the story of the only black flying Ace in World War I, who happened to hail from Columbus, Georgia. Herself a native of Columbus, Georgia, Temesgen writes for the Ledger-Enquirer and teaches Creative Writing at Columbus State University.

---
Rob St. Clair: How to get your book on Amazon
You've created the perfect masterpiece. It's ready to sell. Everyone loves it. How do you access the millions of readers on Amazon? How do you create a cover page, verify that the formatting works, upload your document and start selling? This master class covers everything you need to know to begin selling of Amazon!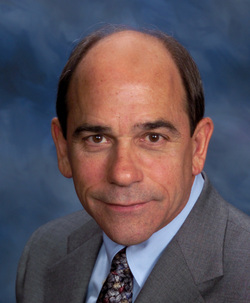 ROB ST. CLAIR came to Columbus three years ago from Columbus, Ohio, after 35 years in private law with an active litigation practice. During that time, he also served as a magistrate for the Ohio Department of Education, writing hundreds of opinions in cases involving teacher misconduct and special education matters. St. Clair is a Vietnam veteran and a retired colonel in the Marine Corps Reserves. Today, he combines foreign travel with writing assignments for the Marine Corps Gazette and other military publications, photographing historic battle sites and writing about their influence on local culture. St. Clair is currently president of the Columbus Artists' Guild and serves as the financial director for Gallery on 10th. He is also the first vice president of the Columbus Academy of Lifelong Learning and a member of the Friends of Library board. His award-winning photographs are displayed, among other places, at the Gallery on 10th in Uptown Columbus, the Columbus Airport, and at the Chhokar Medical Clinic. His work has was most recently published in Columbus Artists Magazine, April 2016.
---
Workshop: What Book Publishers are Looking for Today
Writers, or any brave idealist aspiring to whisper the words, "I'm a writer," are challenged by a vexing dichotomy. The craft and the practice are performed primarily in solitude: your writing space, your writing time and tools, your work. However, at some level, all writers are seeking an audience. Unfortunately, the path to reaching your fandom can be daunting. (Did Flannery O'Connor send out query letters?) In his workshop, Steve McCondichie, author and publisher, will discuss his own writing journey (Is it okay to laugh at failure?), the current state of the publishing industry (Does a hybrid publisher drive a Prius?), and provide practical advice on what publishers are seeking in authors. He'll detail immediate steps you can take to begin maneuvering the mysterious path to publication and reach a broader audience.


Steve McCondichie is a co-founder of Southern Fried Karma, LLC and publisher of SFK Press. Their mission is to cultivate the artistic voice of the new Millennium with a Southern accent. After twenty-five years peddling bulldozers around the globe, he received his MFA in Creative Writing from Queens University in Charlotte. He is a member of the Association of Writers and Writing Programs, the Independent Book Publishers Association and the Southern Independent Booksellers Alliance.
---
Workshop: Jungian Archetypes
Workshop: Jungian Archetypes: Deepening Your Plot--Strengthening Your Characters

Characters represent real life! How accurate are yours? Take this class on fitting your hero and supporting cast into psychological dramas that will you make work relevant.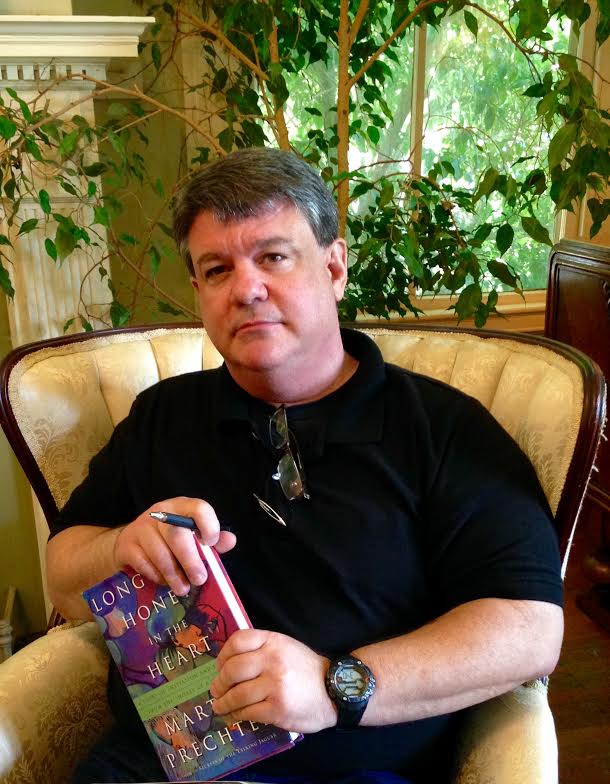 Matt Henderson, B.S.Ed., is an Educator, Writer, and Martial Arts Historian and Teacher. He has developed Creative Writing curricula for Middle and High Schools and has been published in several Martial Arts periodicals, internationally.
---


The conference kicks off Friday with a wine-and-cheese party at the Rothschild-Pound House Inn that will include poetry readings in the courtyard by Chad Davidson and Danielle Hanson.

In addition to the Master Classes, Mike Venable will speak on local journalism, there will be a writer's forum, networking opportunities, plus short-story contests, poetry contests, and a one-act play contest.

There are also carriage rides through historic Columbus, tours of the Springer, tours of the historic district, white-water rafting, ziplining, and much more!

This conference is geared towards writers at all levels! Come join us!