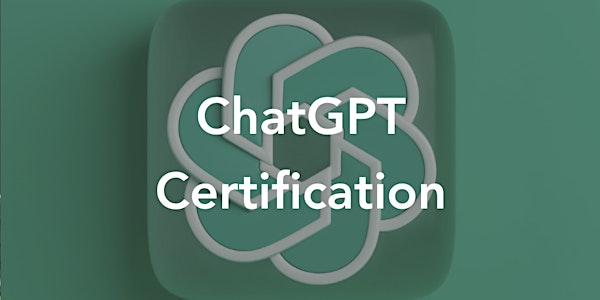 ChatGPT & BARD Certified Workshop
Get Certified in ChatGPT/BARD in our Full Day Workshop taught by the top industry experts
Date and time
Wednesday, June 14 · 9am - 4pm PDT
Agenda
9:20 am: ChatGPT & Bard Talk
10:00 am: Business use case overview
11:00 am: Prompt Engineering
1:00 pm: Your Knowledge Base
2:00 pm: Creating your AI Agent
3:00 pm: Setting up Intents & Actions
4:00 PM: Launching Botcopy on your Site!
About this event
Welcome to the LLMs Certified Workshop
Learn to Build Super Powerful AI Bots using ChatGPT, BARD
In our 3 Certified Workshops, you will be creating a Super Powerful Chatbot that leverages both ChatGPT and Dialogflow!
Your Project
In the workshops, we will be building a Super Powerful Chatbot that leverages the power of Large Langauge Models like Bard and ChatGPT. Additionally, you can add a knowledge base, and we even have the opportunity to connect it to Dialogflow and have the bot take actions!
Here is what you will learn:
Bard vs. ChatGPT, which LLM should you build with?
Prompt Engineering
Knowledge Base
Creating your AI Agent
Setting Up your Intents & Actions
Launching it Live!
BONUS: You can connect ChatGPT to Dialogflow and give it the power to take actions!
Agenda
The agenda is in Pacific Time Zone.
BONUS: HACKATHON
Join us on June 14 and build your bot with us. Live Support will be available. You can submit your bot at the end of the day for Certification and review.
See what Attendees say about the Chatbot Conference & our Workshops
About the organizer
Chatbot's Life is one of the leading media and chabot consulting firms. We have become one of the top places to learn about Chatbots and AI online with nearly 150K views per month. We have consulted many of the most popular bot companies like Swelly, NearGroup, and OutBrain and worked with enterprise level clients, in the HR space, fintech and IOT. We love helping companies make great chatbots and we share our insights along the way.