Chatbots pour la Santé et I.A. Formation et Challenge

Wednesday, October 4, 2017 from 2:00 PM to 9:00 PM (CEST)
Event Details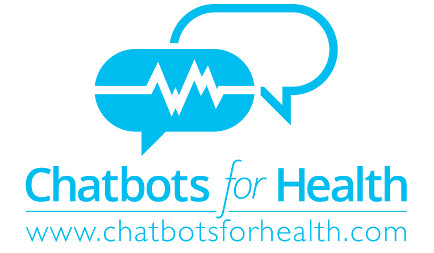 Professionnels, venez dans une ambiance conviviale et interactive vous former à la conception de chatbots pour la santé.
Avec l'aide d'experts technologiques et de médecins du Club Médical Numérique Francophone nous aborderons la conception de robots de conversation pour créer de nouveaux services innovants pour les patients.
Nos formateurs vous accompagnerons dans la définition de votre stratégie chatbots et pour definir les niveaux d'interactions avec vos clients.
Des présentations de « use cases » vous aiderons à comprendre les possibilités que ces outils offrent
En venant avec votre propre ordinateur portable nous vous initierons sur une plateforme spécifique sans coder, à construire des chatbots professionnels. (PS : Si vous n'amenez pas votre ordinateur nous pourrons cependant vous mettre dans une équipe.)
Une méthodologie de « design thinking » sera utilisée afin de pouvoir déterminer les opportunités dans la conception de ces outils de conversation.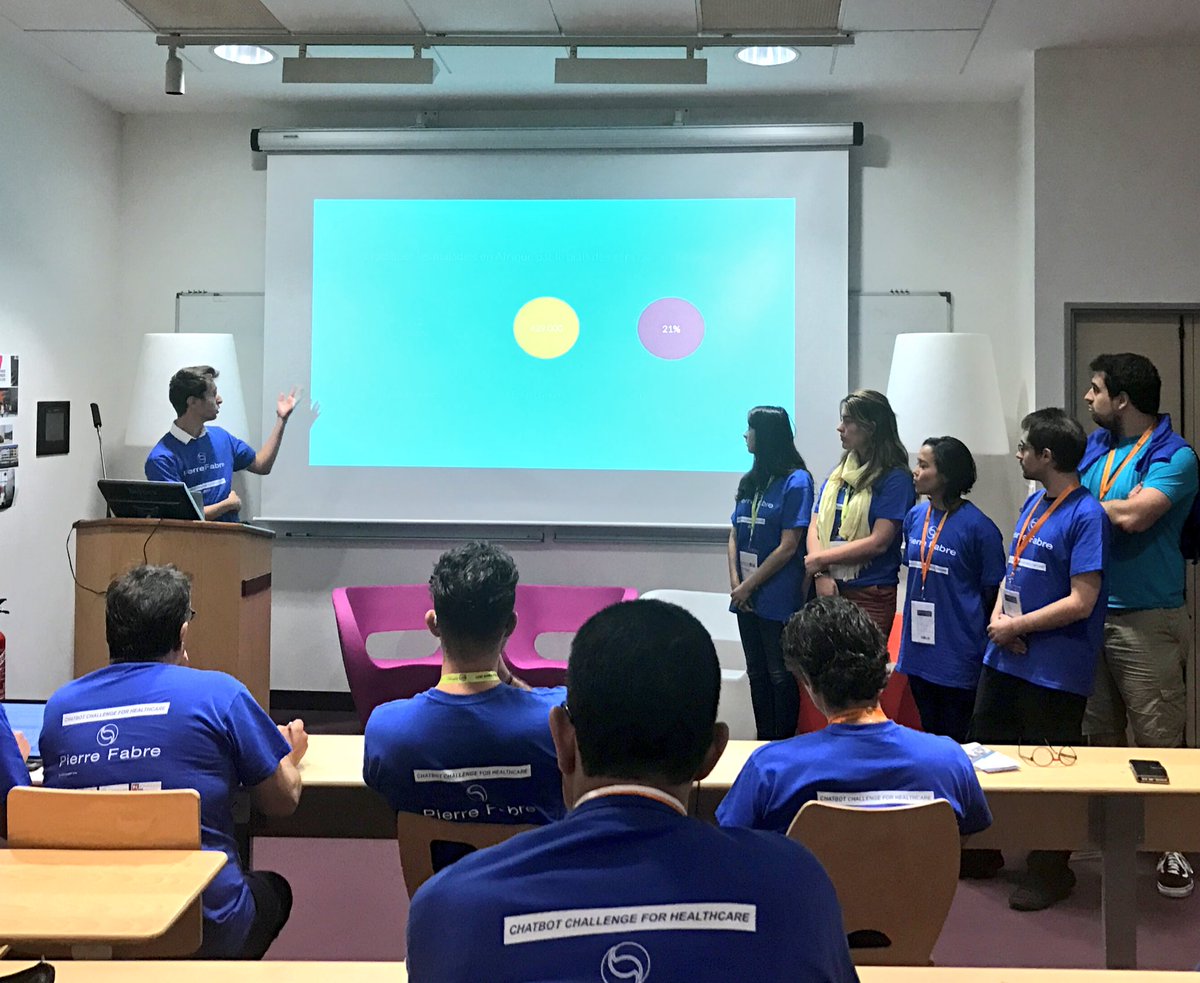 En plus d'apprendre, nous vous laisserons concevoir des prototypes en équipe dans une dynamique « Hackathon » sur une thématique spéciale, qui sera ce jour l'Ophtalmologie.
Au niveau epidemiologique à 65 ans 1 adulte sur 3 vont avoir des problémes de visions ! il est temps de se pencher sur des services innovants tous ensembles.
Chatbots et Intelligence Artificielle en Ophtalmologie : Avec la société DREAMUP VISION venez révolutionner l'ophtalmologie. Nous construirons des parcours de soins innovants combinant les robots de conversations et l'analyse d'image de la rétine par des algorithmes. 
Les meilleurs projets à la fin de la journée seront récompensés par nos sponsors et pourrons alors avec un accompagnement sur le long terme bénéficier d'un lancement officiel et public.
L'évènement inclut, des pauses café, un buffet et des boissons.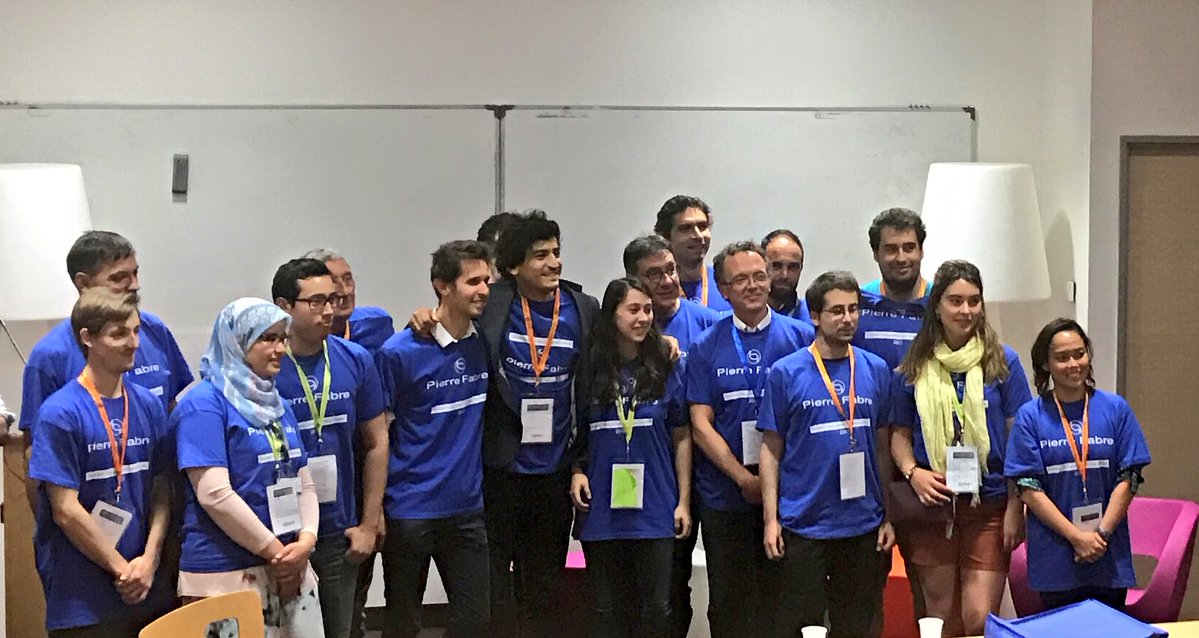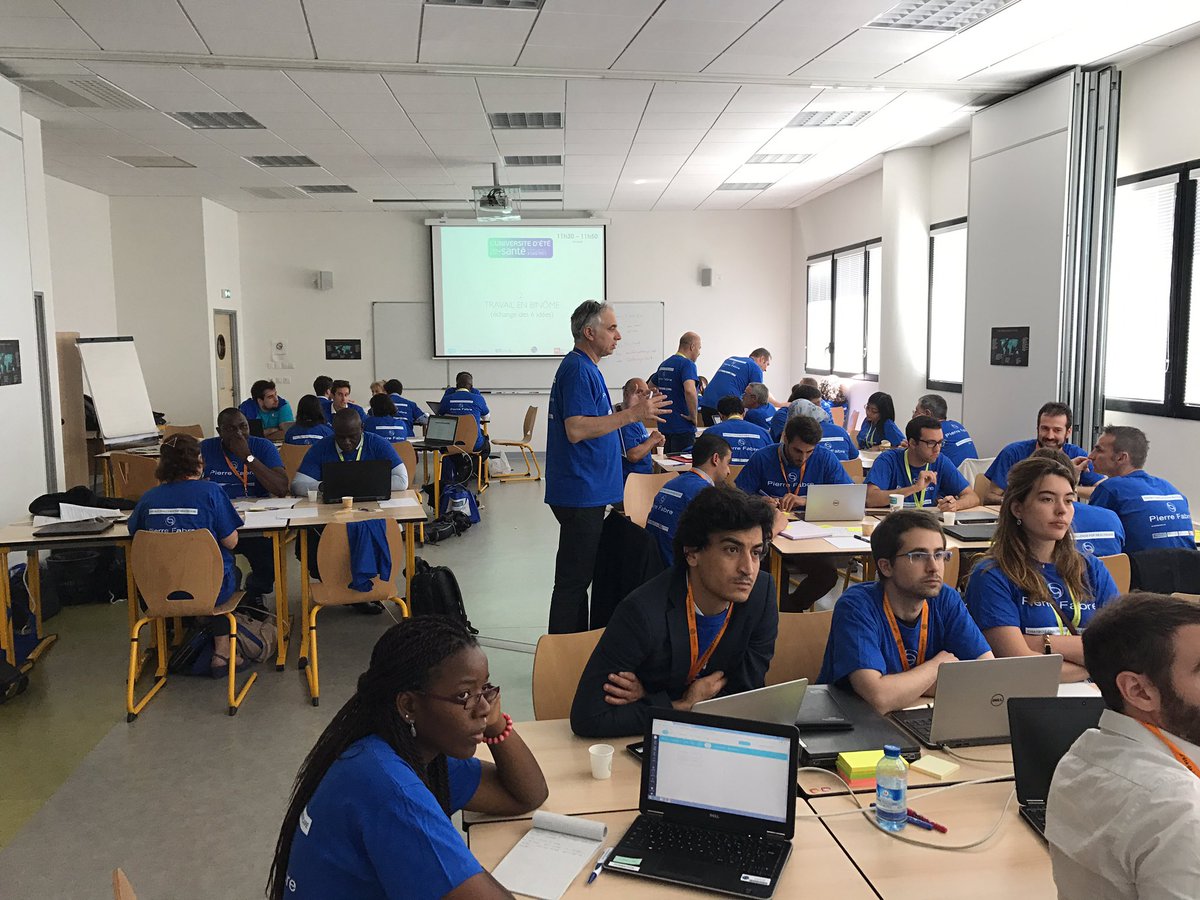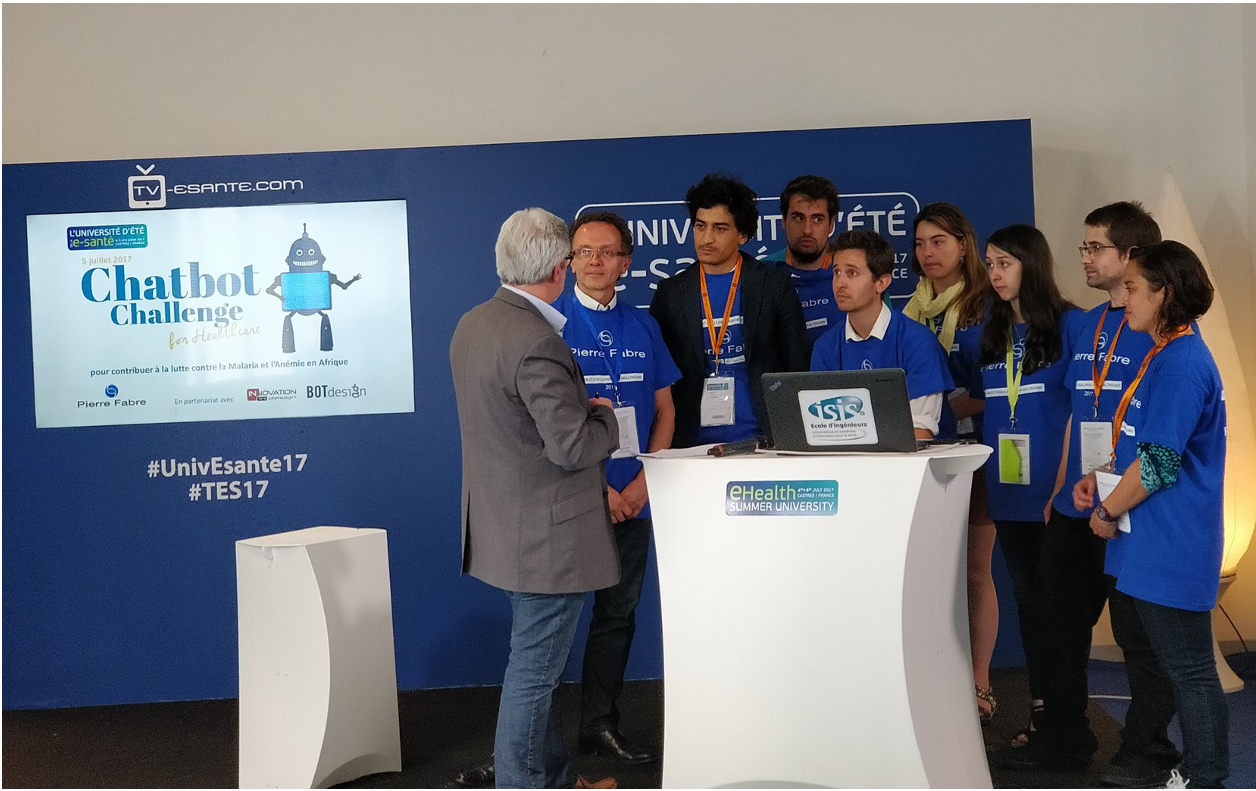 L'inscription avant la date est nécessaire pour pouvoir participer.


When & Where

Fondation Ophtalmologique Adolphe de Rothschild
29 Rue Manin, 75019 Paris
75019 Paris
France


Wednesday, October 4, 2017 from 2:00 PM to 9:00 PM (CEST)
Add to my calendar
Organizer
Pastelhealth is a enterprise software company. Our mission is to reinvent the way we communicate, care and get work done using conversational technologies. Chatbotsforhealth's chatbot platform ( www.chatbotsforhealth.com) ties together all parts necessary for chatbot deployment for patients, healthcare professionals, healthcare corporations, wellness industry.
PastelHealth se positionne comme la première startup en France spécialisée dans le développement de chatbots de messageries pour la santé pour les systèmes d'information médicaux. Nous développons des chatbots sur les messageries grand public ou professionnelles. Nous organisons aussi des ateliers de formations a la construction de chatbots. Essayez notre plateforme, c'est gratuit sur www.chatbotsforhealth.com