Description
Innovating Care Asia Pacific has partnered with Pastel Health to bring the Chatbots for Health Workshops to Asia. In the face of increasingly complex health issues, technology allows for the engagement of stakeholders both inside and outside of the healthcare sector. By facilitating cross-disciplinary collaborations, we believe that it will generate fresh insights and creative solutions to current challenges. Pastel Health seeks to reinvent the way we communicate, care for people, and get work done using conversational technologies.
This workshop will show how the platform can be used and serve as an introduction to the tools and technology behind the Chatbots for Health platform. Gain an appreciation of the potential impacts chatbots for healthcare can offer. Develop an understanding for the opportunities and challenges associated with implementing chatbots for healthcare solutions. Apply key skills and relevant tools to construct chatbot solutions for healthcare. Join us for a hands-on introductory course held by the founder of this platform where you will learn to create your very own chatbot!
Who should join the workshop?
Healthcare IT Professionals, Starts-Up, Entrepreneurs, Engineers, and Students.


Who is the trainer at this workshop?
Frédéric Gonnet
Chief Executive Officer & Founder
Pastel Health
An entrepreneur of over 14 years, Frédéric has founded companies specializing in IT systems visualization and blended eLearning and webmeetings; and worked on projects such as worldwide data and application for energy companies, and the creation of efficient and applicative work processes. Frédéric was a member of ESIEA's board of directors until last year and is founder of the open innovation initiative "Chatbots for Health" that enables easy collaboration among patients, professionals, and organizations by making it intuitive to create ready-to-deploy chatbots.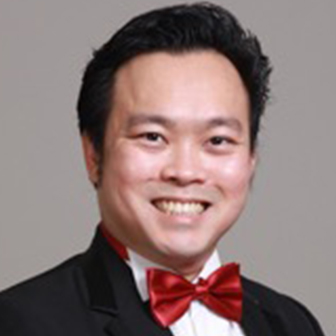 Mr Matthew Chua
Principal Scientist & Lecturer
NUS Institute of System Science
Dr Matthew Chua is a lecturer and principal scientist at the NUS Institute of System Science where he is spearheading the Medical & Cybernetics Systems. He has worked on a joint collaborative projects with numerous hospitals and won competitive national grants from NMRC and other grantors. He initiated a successful research programme in Medical, Robotics and Artificial Intelligence Research at NUS-ISS. He has been actively supervising both Masters and Doctoral students since 2015. He teaches at the post-graduate level on clinical health analytics, advanced intelligent systems, events processing and advanced research pedagogies. He is also the Associate Editor for IEEE Access Journals and a Residential Fellow for Kent Ridge Hall, NUS.
What other benefits will I get from the workshop?
Chatbots for Health Bronze Plan 12-month Free Subscription (worth SGD 190)

All features available
No traffic limitation
No credit card needed
Unlimited bots
2 active bots
120 elements max in the active bots
1 user per bot project
Email support


Network and come together with other likeminded individuals to revolutionise healthcare in Asia