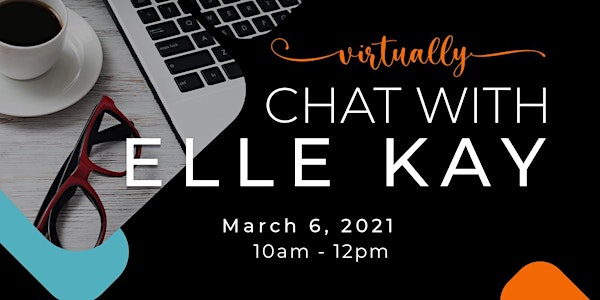 Chat with Elle Kay...Virtually
For new and aspiring wedding and event planners! Let's chat about your business goals, pricing strategy and client management for 2021.
About this event
Community over competition! This is a term often heard in the wedding and events industry...and it is a statement La Toya agrees with on so many levels. She's often asked "can we meet for lunch or coffee?" and while she'd love to meet with everyone who asks, it simply isn't possible. But you know what is?! A day where she candidly and honestly answers your questions, while also sharing tips and tricks about the industry. She spills some serious tea, in a fun and loving way. If you are just starting out in the industry, been here for a while or wondering if this is something that you'd like to do, definitely come chat with Elle Kay.
La Toya Keys, a multi-published event designer and owner of Elle Kay Events, has been in the wedding and events industry since 2013. Chat with Elle Kay, created in 2017, is her labor of love. During this session, new and aspiring event planners can enter a judgement free zone to ask questions related to owning a wedding and/or event business.
Come chat with Elle Kay about:
- pricing strategies
- setting business goals
- attracting clients
- client management
Planner's Essentials swag box will be mailed to all attendees prior to event.
Tickets are not transferable. Recording of event will NOT be allowed.
View images of past events on instagram: @ellekayevents
_________________________________
A Chicago native and sneaker lover, La Toya is the creative mind behind Elle Kay Events. For several years, La Toya was often complimented for her innovative ideas and detail-oriented work ethic, so she decided to merge all of her skills together and Elle Kay Events was born. Event planning for La Toya comes naturally; it is something that she finds joy in. She loves event planning because she helps others enjoy a special moment and the spotlight, without the stresses of managing the details.