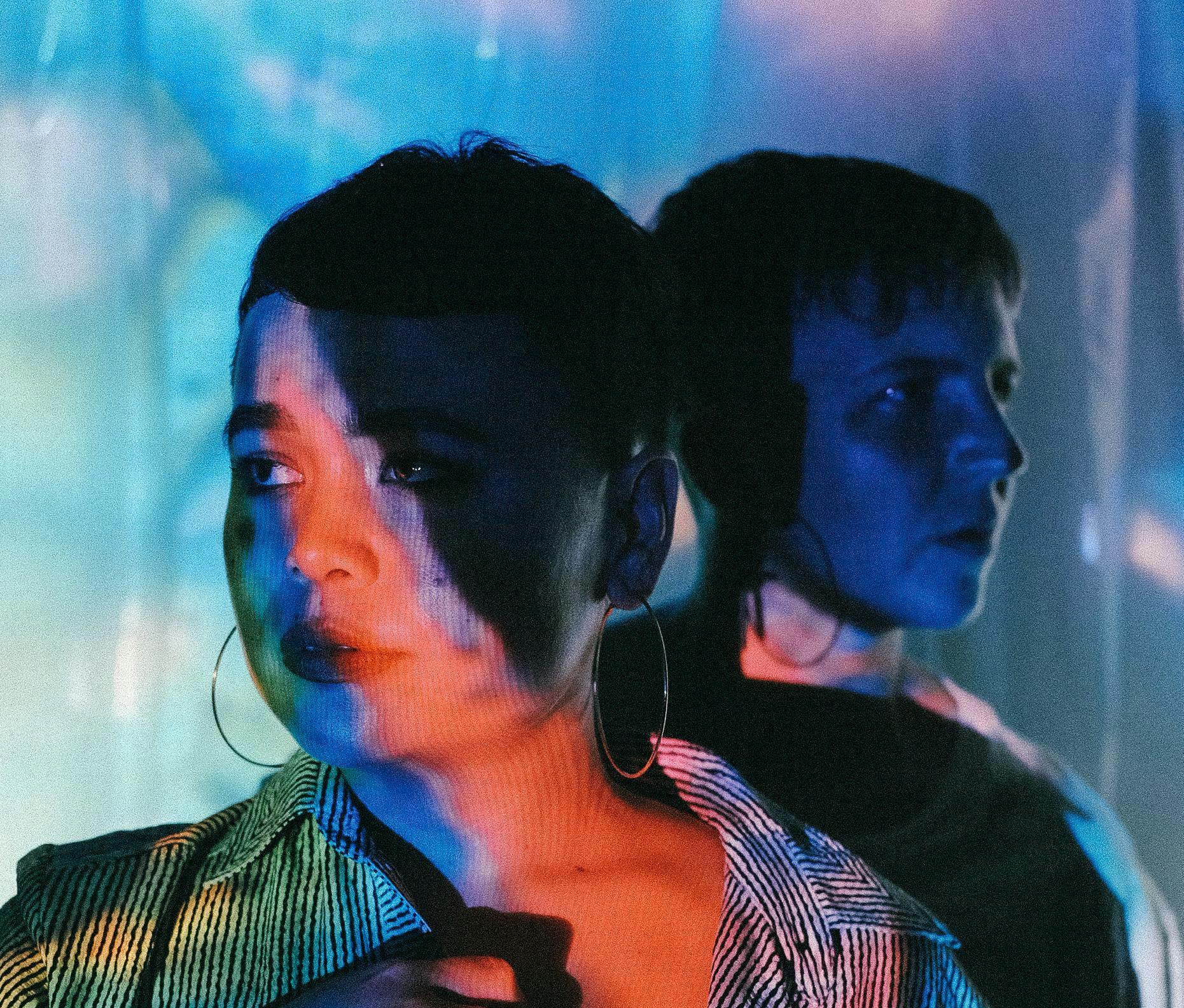 About this Event
$10 // 21+
----------
LA-based dub pop duo CHASMS are goin' places, and they're taking you with them on this magic carpet ride. The twosome recently released their long-awaited third album, The Mirage, continuing to wade in their vast sea of musical inspirations. Doubling down on their synth-powered sound, the new album crackles with chaotic energy, melancholic minimalism, and lyrical potency. A transformative assemblage of songs, The Mirage is a powerful reflection on the events that shatter and shape our lives. 
It can take years to find your voice. In the case of the Winnipeg-born, Brooklyn-based musician DEVON CHURCH, it took the dissolution of a decade-long marriage and creative collaboration to send him down the road of discovering his own singular, rough-hewn-yet-elegant style. With his remarkably assured Felte debut, Church plunges his Cohen-esque pop poetics into an ocean of drone, psychedelic minimalism, harmonic noise, and distortion-tinged, angelic ambience.
KILL SCENES are a dark dream project straight outta sweet home Chicago. Founded by in 2012 by Sean Whittaker, KILL SCENES aims to create soundtrack music for imaginary films that could only be described as a synth-powered Lynchian fever dream. Come hear their darkwave sound collages for yourself tonight.
DJ PHILLY PEROXIDE will be sizzling it up behind the piano. Spinning before, in between and after the show for all of our dark wave pleasure.