Sales Have Ended
Registrations are closed
Thanks so much for your interest! Check out www.socap365.com for more conversations on money & meaning near you.
Sales Have Ended
Registrations are closed
Thanks so much for your interest! Check out www.socap365.com for more conversations on money & meaning near you.
Description
Beyond divesting from fossil fuels, there are a range of investment approaches catalyzing the development of impactful, urgent climate solutions. Award-winning documentary filmmaker Jeff Orlowski (Chasing Coral, Chasing Ice) will kick-off the evening, sharing what he's witnessed on the frontlines of climate change and how the films have impacted the global climate conversation. Following his opening remarks, impact investors working directly on funding climate solutions will share opportunities they see across multiple environmental areas and types of investment. From scaling up new energy sources to land conservation to technology solutions, join us for an evening of dynamic discussion and networking with leading practitioners across the climate movement.
*Hosted by Highland City Club in their renowned garden amphitheatre; registration for this event includes one free drink ticket and signature appetizers provided by HCC's Executive Chef.

SPEAKERS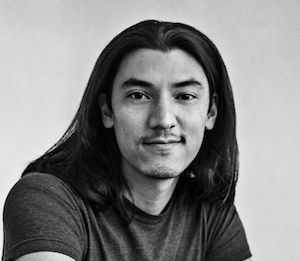 Jeff Orlowski is an Emmy-winning filmmaker and founder of Exposure Labs. His latest project, Chasing Coral, is a documentary film about divers, scientists and photographers around the world who mount an epic underwater campaign to document the disappearance of coral reefs. This work continues the momentum of Chasing Ice, for which Orlowski also served as director, producer, and cinematographer. After premiering at Sundance, Chasing Ice received an Academy Award® nomination and won an Emmy® award for Outstanding Nature Programming. In 2016, Orlowski was named the inaugural Sundance Discovery Impact Fellow for environmental filmmaking. Jeff is also a 2017 recipient of the Champions of the Earth award, the United Nation's top honor for spreading powerful environmental messages to a global audience. To maximize the impact of the film, Orlowski founded Exposure Labs, a company dedicated to both quality storytelling and powerful campaigns. For their work on Chasing Ice, Exposure Labs won the 2016 BritDoc Impact Award recognizing "documentaries that have made the biggest impact on society." In 2017, Chasing Coral released globally on Netflix as a Netflix Original Documentary was awarded the US Documentary Award at Sundance and has received many other awards and accolades at film festivals around the globe.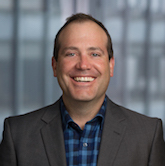 Casey Verbeck is a Partner and leads marketing and strategy for Veris Wealth Partners. Casey is a proven entrepreneur and executive who is knowledgeable and passionate about impact investing. Over the past 22 years, Casey built and managed two firms focused on strategic advisory and business management. He worked with leading artists, non-profits and Fortune 500 corporations around the globe to accelerate their growth through program design and overall strategy. Some of his most rewarding engagements included The Nature Conservancy, Feeding America, the UN Foundation and National Geographic. He also created and launched the [i4c] campaign and venture fund in partnership with Sarah McLachlan and ABC television to support the growth of impact entrepreneurs in the U.S. Casey serves on the Board of Directors of [i4c] LLC and advisory board for New Resource Bank, Accion and MIT SOLVE. He enjoys fly-fishing, snowboarding, cycling and is still trying to master the art of surfing. He lives with his wife Lisa and two kids, Miles and Avery in Boulder, CO.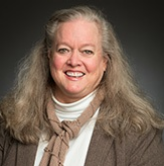 Julie Gorte is the Senior Vice President for Sustainable Investing at Impax Asset Management LLC and Pax World Funds. She oversees environmental, social and governance-related research on prospective and current investments as well as the firm's shareholder engagement and public policy advocacy. Julie is also a member of the Pax World Gender Analytics team and the portfolio management team of the Pax Ellevate Global
Women's Leadership Fund. Julie serves on the boards of the Endangered Species Coalition, E4theFuture, Clean Production Action, Great Bay Stewards and is the board chair of the Sustainable Investments Institute. She also serves on the Investment Committee of the United Nations Environment Programme Finance Initiative. Prior to joining Pax, Julie served as Vice President and Chief Social Investment Strategist at Calvert. Her experience before she joined the investment world in 1999 includes nearly 14 years as Senior Associate and Project Director at the Congressional Office of Technology Assessment, Vice President for Economic and Environmental Research at The Wilderness Society, Program Manager for Technology Programs in the Environmental Protection Agency's policy office and Senior Associate at the Northeast-Midwest Institute. She received her Bachelor of Science in Forest Management at Northern Arizona University and a Master of Science and Ph.D. from Michigan State in resource economics.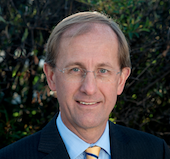 Jules Kortenhorst is the Chief Executive Officer of Rocky Mountain Institute. He is a recognized leader on global energy issues and climate change. His background spans business, government, entrepreneurial, and nonprofit
leadership. Prior to RMI, Jules was the founding CEO of the European Climate Foundation (ECF), the largest philanthropic organization dedicated to policy development and advocacy on climate change in Europe. Before launching ECF, he served as a member of the Dutch parliament for the Christian Democratic Party. During the first 20 years of his career, Jules worked in the business world. He was the CEO for International Operations of Client Logic Corporation, a global leader in outsourced customer relationship management (CRM) solutions. He worked for almost 10 years for Royal Dutch / Shell, among others as managing director of Shell Bulgaria, and he began his career as an analyst at McKinsey & Co.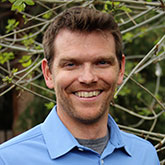 Jake leads the origination efforts for NatureVest's water markets team, supporting state chapters and country programs in leveraging private capital in freshwater conservation projects. Jake has an MBA from the University of Colorado, Boulder where he focused on sustainability. Prior to TNC, Jake served in the US Army as an intelligence officer.
---
Event Flow:
5:30pm - Doors Open; Mingling with signature cocktails & art installation
6:15pm - Opening Remarks
6:30pm - Jeff Orlowski: Chasing Solutions
6:45pm - Moderated Panel: Financing Climate Action
7:45pm - Q&A
8:00pm - Networking
9:30pm - Close
---
Art Installation / Community Partners:

The Climate Ribbon is an arts ritual to grieve what each of us stands to lose to Climate Chaos, and affirm our solidarity as we unite to fight against it. The Climate Ribbon began as the art finale of the 2014 People's Climate March in NYC, and has since grown into a global participatory storytelling project that invites participants to share the beloved things they stand to lose to climate change, and commit to protecting all that we can. "Next year's harvest." "Black Sands Beach." "Clean air and water." "The future of our children's children." As 350.org's Executive Director May Boeve said: "We are always looking for creative ways to engage new folks, as well as deepen the level of commitment of those already engaged. The Climate Ribbon delivers on both, and does so in a beautiful and deeply human way." Colorado-based artist-activist Rae Abileah is a co-creator of this project and will facilitate ribbon-making at the event, using a tree sculpture recently created by environmental organizers in Estes Park.
---
Presented by: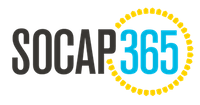 An ongoing event series, SOCAP 365 features world-class speakers and opportunities to connect at the intersection of money and meaning. Through thought leadership panel discussions, inclusive dialogues, and community-building events, SOCAP 365 serves the rapidly growing network of impact investors, social entrepreneurs, conscious corporations, philanthropists, government agencies, and innovators in every sector. Whether you're a long-time SOCAP attendee or relatively new and curious about the field, SOCAP 365 is a chance to plug-in locally with like-minded peers committed to accelerating the flow of capital toward global good.

Veris works with individuals, families, and private foundations to align your wealth with your worldview. They are a pioneering firm that can manage your wealth today and across generations. They offer a unique approach to wealth management. They enable you to achieve both your financial goals and your impact investing objectives.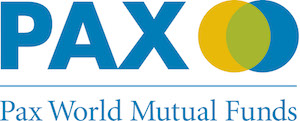 In 1971, Pax launched the first socially responsible mutual fund in America. Today, we offer a diverse lineup of investment strategies focused on the investment risks and opportunities associated with the transition to a more sustainable global economy.