Description
IF THE EVENT IS SOLD OUT - PLEASE SIGN UP TO THE WAITING LIST. YOU WILL BE EMAILED IF TICKETS BECOME AVAILABLE. IT MAY BE WORTH TRYING ON THE NIGHT BUT WE CAN NOT GUARANTEE A SEAT.
Join theDoctoral Training Centre for Low Carbon Technologies for our Climate Week film showing:
CHASING ICE
A FILM BY JEFF ORLOWSKI
Monday 4th March; 18:30
Leeds University Business School
Western Lecture Theatre
Book your FREE ticket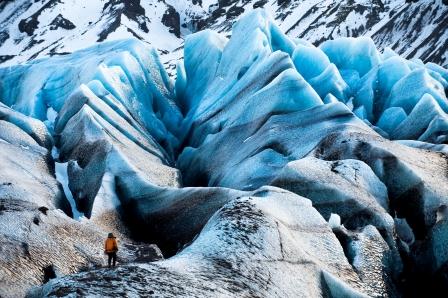 Acclaimed environmental photographer James Balog was once a skeptic about climate change discovers through his Extreme Ice Survey, undeniable evidence of our changing planet. In Chasing Ice, Balog deploys revolutionary time-lapse cameras to capture a multi-year record of the world's changing glaciers. His hauntingly beautiful videos compress years into seconds and capture ancient mountains of ice in motion as they disappear at a breathtaking rate. Traveling with a team of young adventurers across the brutal Arctic, Balog risks his career and his well-being in pursuit of the biggest story facing humanity. As the debate polarizes America, and the intensity of natural disasters ramps up globally, Chasing Ice depicts a heroic photojournalist on a mission to deliver fragile hope to our carbon-powered planet.
Chasing Ice has won 23 awards at film festivals around the world including:
SUNDANCE FILM FESTIVAL, Excellence in Cinematography Award: US Documentary

The Environmental Media Association's 22nd Annual BEST DOCUMENTARY

Academy Awards nominee for Best Original Song 2013