"Chasing Dreams" VIP Tour & "The Sandlot" Screening

Friday, April 8, 2016 from 6:15 PM to 9:30 PM (PDT)
Event Details
The Culture List is excited to annouce its inaugural all-access event! Millennials in their 20's and 30's are invited to The Skirball Cultural Center for a private tour of "Chasing Dreams: Baseball and Becoming American" with Curator Cate Thurston, followed by VIP reserved seating for a screening of the cult-classic "The Sandlot." Limited tickets are available.
In between the two main events enjoy: hot dogs, Cracker Jacks, cash bar, and other concessions, live DJ, and photo opportunities!


Directions & Parking: The Skirball Cultural Center is located in the Sepulveda Pass just off the 405 Freeway, 2.5 miles south of the 101 Freeway. For customized driving directions, consult the Google Map and enter your starting address. Free parking in the Skirball parking garage.

About the Exhibition: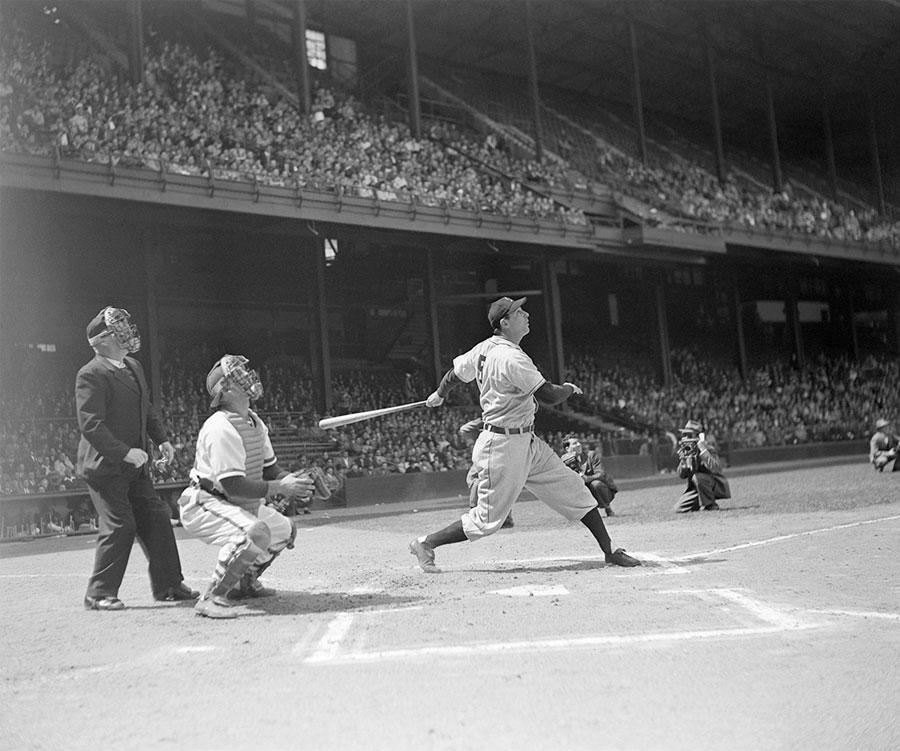 (Hank Greenberg hitting a third-inning homer against the Philadelphia Phillies, April 29, 1947. Donated by Corbis.)
There are people whose contributions to baseball history went far beyond mere batting averages or stolen bases. From Hank Greenberg and Sandy Koufax to Joe DiMaggio, Jackie Robinson, Roberto Clemente, Fernando Valenzuela, and Ichiro Suzuki, these are players who didn't just play the game—they changed the game. For generations of American Jews and other minorities, they served as athletic, cultural, and ethical role models. Chasing Dreams: Baseball and Becoming Americancelebrates baseball and highlights the role of baseball's game changers—not only major league players but also vendors, team owners, minor leaguers, amateur players, scouts, broadcasters, journalists, novelists, and fans—who challenged the status-quo and inspired the nation.
Featuring over 130 artifacts, original films, and interactive experiences, Chasing Dreams is the first large-scale exhibition to use the story of Jews and baseball to highlight ways in which our national pastime is part of the history, and ongoing story, of how immigrants and other minority communities—including Italians, Asians, Latinos, African Americans, and many others—become American. It asks the following questions: Why have so many immigrant groups and minority communities identified with, taken pride in, and felt connected to the nation's pastime? Did baseball impact how American Jews established affinities with other racial and ethnic minorities? And how did baseball shape Americans' views of American identity? Beginning with the Civil War era and continuing to the present day, the exhibition addresses these questions and explores how baseball has served as an arena in which values, identity, ethnicity, and race have been projected, contested, and occasionally solidified.
CHASING DREAMS: BASEBALL AND BECOMING AMERICAN WAS ORGANIZED BY THE NATIONAL MUSEUM OF AMERICAN JEWISH HISTORY, PHILADELPHIA, PA.

About the Film:
Revisit this coming-of-age cult classic! In the summer of 1962, awkward fifth-grader Scotty Smalls moves to a new town, where the captain of a neighborhood baseball team recruits him. The young boys enjoy wild adventures, first kisses, and fearsome confrontations with a vicious dog dubbed "The Beast" and its cantankerous owner (James Earl Jones). Directed by David M. Evans. (1993, 101 min. Rated PG.)
When & Where

Skirball Cultural Center
2701 North Sepulveda Boulevard
Los Angeles, CA 90049


Friday, April 8, 2016 from 6:15 PM to 9:30 PM (PDT)
Add to my calendar
Organizer
Elizabeth here, founder of The Culture List: a website and app that allows you to curate your own cultural experiences, discover new places, and coordinate social outings with your friends & family! Visit our website to join our community and receive announcements on cultural events and benefits. Access our Free Museum Days List for complimentary admission to over 80 Los Angeles Museums every day of the week! The Culture List app is scheduled for launch in Los Angeles, 2016.