Description
CHARTS FOR DATA ANALYSIS AND PRESENTATION WITH DATAWRAPPER with Sandeep Junnarkar
Enhance your journalism with data analysis and presentation with this popular software
Class meets Tuesday, November 7 from 6:30 to 9 pm
The cost for this workshop is $25
Datawrapper is a great tool for journalists and storytellers who want to enhance their work with data analysis and presentation. It is an easy and flexible software that allows users to create striking, embeddable charts in minutes.
This 2.5 hour, hands-on class will go over the bases, as well as tips and tricks for more polished charts. We will cover:
Example of successful tables, charts and maps in news stories

The different chart types

Best practices in data journalism

Make a table, a chart and a map with Datawrapper

Next-steps tools and techniques
What to bring: We will be in a computer lab but feel free to bring your own laptop if you prefer and to create a free account with Datawrapper ahead of time.
Level: Beginner
---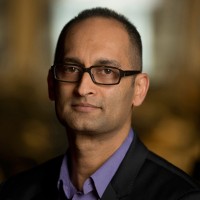 About Sandeep Junnarkar
Sandeep Junnarkar is the director of the Interactive Journalism Program at the CUNY Graduate School of Journalism. He is the former New York bureau chief of CNET News.com, has specialized in writing about technologies used in different industries. Junnarkar helped to create online editions of The New York Times, working as breaking news editor, writer, and Web producer when the paper went live on the Internet as The New York Times on the Web.
---
For concerns or questions about this workshop, please e-mail pd@journalism.cuny.edu.