About this Event
Fri, May 10, 2019
Doors: 7:00 pm / Show: 8:00 pm
$10 (Advance) / $13 (Day of Show)
Sponsored By: White Oak Brewing & Flingers Pizza Pub
www.whiteoakbeer.com // flingerspizzapub.com
Ticket Prices listed do NOT include additional Ticket Fees added at online checkout & box office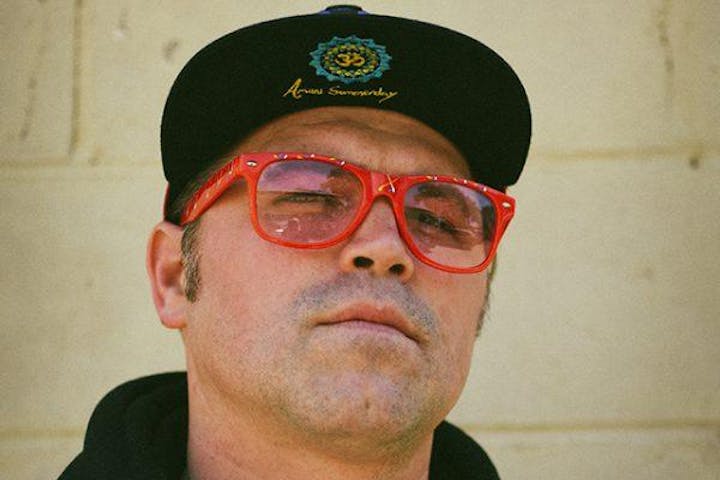 Actual Wolf
The Legend of the Actual Wolf
There are outlaws, and there are outlaws. Some practice the pose and cultivate the image, though seldom dirty their soft, bourgeois hands with anything actually outside the law. When they do, it is often despicable, irresponsible or just plain mundane. The Actual Wolf, however, is a real outlaw and has pled guilty to it. Between the bust and before the trial AW recorded a pair of EPs, each showing 'another side of the Wolf'. The first is USA, an everyman's acoustic album that channels both Woody and Zimmerman on a smuggler's road trip on the cop-laden corridor of the I-80. The second—Lightning & the Wolf— conjures a 30-something's symphony to Gawd, a rock EP at times so ethereal that it floats like smoke up into the aether, at others so earthy & grounded you can almost feel the parole. This is not music that pleads for forgiveness—the man has given his freedom as a sacrament at the altar of his beliefs. Rather, these are songs of redemption. Actual Wolf has paid a price, but like many deals with devils, seems to have come out the greater for it.
SZLACHETKA
Rolling Stone hailed SZLACHETKA as one of the "10 New Artists You Need to Know", describing his forthcoming album as "a soundtrack for both the highway and the heartland… a collection of road-dog roots-rockers and Americana ballads inspired by the people (and places) he's left behind in the rearview mirror."
SZLACHETKA (pronounced SLA-HET-KA) draws your gaze back to a simpler time when music was less about stylized production and more about its experiential nature. His songwriting finds inspiration in the threads that connect us, weaving a tapestry of familiar moments that pay homage to the past while leaning into a future that promises both wonder and grace. Now based in Nashville, SZLACHETKA grew up in New England and began his career as the frontman for the acclaimed roots-rock band, The Northstar Session, with whom he recorded five albums and appeared in the second season of NBC's "Parenthood". After nearly a decade of touring he left the band and struck out on his own, releasing his first solo album in 2014, "Waits for a Storm to Find". SZLACHETKA's sophomore album (produced by Grammy winning producer David Bianco), "Heart of my Hometown" is set for release in early 2018.
SZLACHETKA is a prolific songwriter who relishes the creative interplay of collaborative writing and the serendipitous connections that materialize on the road. In the last year alone, he has collaborated with Kevin Savigar (Rod Stewart, Kelsea Ballerini), Adam Wright (Alan Jackson, Lee Ann Womack), Mando Saenz (Miranda Lambert, Lee Ann Womack, Eli Young Band, Whiskey Myers, Kim Richey, Wade Bowen), Jeff Silbar (Wind Beneath My Wings), Wyatt Durrette (Zac Brown Band), Scott Underwood (TRAIN), Jamie Kent, Jamie Wyatt, Austin Hanks (Billy Gibbons, ZZ Top), Katelyn Clampett, Matt Brown, Andrew Leahey and Paul Freeman.
Americana music imbued "with the exaltation and resilience of classic Bruce Springsteen, while delivering the humanity and warmth of John Prine's best songwriting." ~ Jackson Truax, shakedownnews.com
"SZLACHETKA's songwriting is that rare kind that rises above the cliché, but remains accessible for the ordinary listener." ~ Premier Guitar Magazine
Throughout his travels, SZLACHETKA has shared the stage with the likes of Mike Campbell (from Tom Petty & The Heartbreakers), Chris Isaac, Brandi Carlisle, Huey Lewis & The News, John Waite, Pat Green, Brandy Clark, Deana Carter, Tommy Emmanuel, Albert Lee, Doyle Dykes, Chris Hillman, Laurence Juber, John Jorgensen, Lee Roy Parnell, Cracker, Camper Van Beethoven, Matthew Sweet, Greg Laswell, Johnette Napolitano, Hanson, Fishbone, The English Beat, Madi Diaz, The California Honeydrops.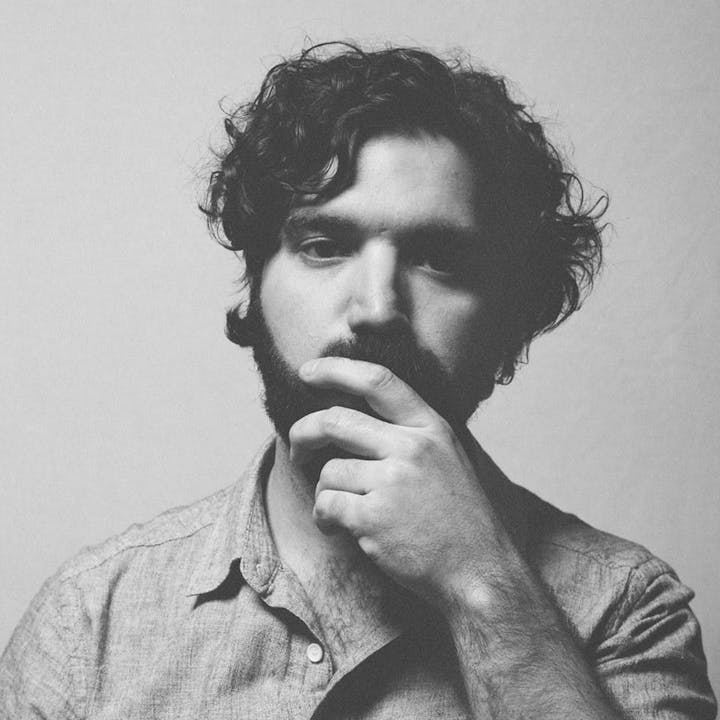 Andrew Duhon
Andrew Duhon is a songwriter from New Orleans, a teller of stories with an undeniable voice, weighted and soulful. Duhon has released 3 recordings, the latest of which, 'The Moorings', was nominated for a Grammy in 2014 for 'Best Engineered Album'. He has toured solo for much of his career, and that troubadour element is certainly present, an usher of modern day folklore.