Description
Join Shaman Ross Bishop as he returns to the Charlottesville to share highlights from his latest book, About Life.
The book that explains why life is as it is. It provides an understanding of our problems, where they come from and why they are created. A down-to-earth, understandable guide as to why your life has happened as it did and what you can do to change it. Through this understanding your life takes on a whole new perspective and purpose! Using these insights your life can truly be different. . .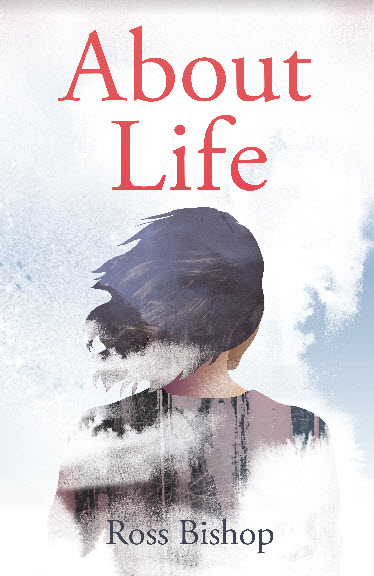 Ross brings the wisdom of Shamanism into a form created to support the Western mind in accessing the powerful benefits of ancient traditions. He is the author of four books on healing including Healing The Shadow, Truth, Journey to Enlightenment and his latest release, About Life. Learn more at http://rossbishop.com/AboutLife.
Here's what folks have to say after reading, About Life
"I warmly recommend this book to anyone looking for answers, guidance and/or personal development. Every single word is infused with loving kindness, compassion and wisdom; spoken from experience and with insight by a man who has walked the difficult path to enlightenment himself. A true gift to this world. I couldn't put it down." ~ Amra
"I've read all of his books and even worked with Ross personally. So, I assumed I knew all there was to know about this kind shaman's ability to guide you to yourself. Then I read About Life and learned more! It's friendly and compassionate and can help you. I urge you to take a copy home and keep on growing." ~ Beverly Antaeus
"Here at last is a manual about life here on earth. Easy to understand, yet liberally sprinkled with wisdom, "About Life" will reveal the purpose of living, the reason for the pain and struggle, as well as the methods for finding your truest self and deep inner peace. An unassuming jewel in spiritual literature." ~ Selena Whittle, Ph.D., M.S., L.P.C.
"Through the years I have read countless spiritual books but nothing resonates with me like reading Ross's work. It was like coming home." ~ Marianne
Date: Sunday, September 17th
Time: 2 - 4 PM
Location: Charlottesville Senior Center
1180 Pepsi Place, Charlottesville, MD 22901
Cost: Suggested Donation $20; Pay What You Wish Option Available
Advanced Registration appreciated. All are welcome!
"About Life" Books will be avalable for puchase and signing by Ross at the event.
For additional information, email beth@bethterrence.com or call 443-223-0848.