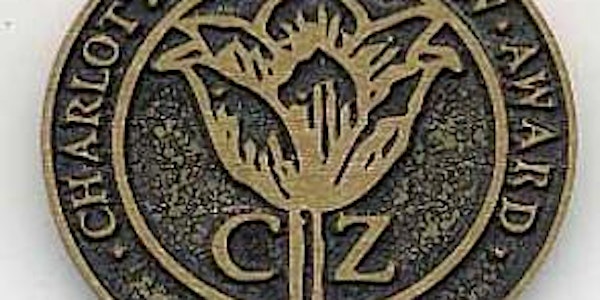 Charlotte Zolotow Award Presentation
Celebrate with authors Meg Medina and Cheryl Minnema as they receive their Charlotte Zolotow Awards!
By Cooperative Children's Book Center and Friends of the CCBC, Inc.
Date and time
Saturday, May 21, 2022 · 2 - 4pm CDT
Location
Union South 1308 West Dayton Street Madison, WI 53715
About this event
Join us as author Meg Medina receives the 2021-2022 Zolotow Award for her picture book Evelyn Del Rey Is Moving Away, and author Cheryl Minnema receives the 2020 Zolotow Award for her picture book Johnny's Pheasant
Honor books and highly commended titles from the two award years will also be featured.
There will be a reception and book signing following the award presentation.
A Room of One's Own Bookstore will be selling books at the event.
Location: Northwoods Room, Union South, 1308 W. Dayton Street, Madison (UW-Madison campus)
RSVP required to attend; seating is limited.
2021-2022 Charlotte Zolotow Award Winner
Evelyn Del Ray Is Moving Away
Vivid emotions and childlike details shine in an account of the day Evelyn Del Rey moves away from the apartment across the street from Daniela's. It's a day like any other as the two friends engage in upbeat imaginative play, but a day unlike any other as Evelyn's apartment is emptied and the moving van loaded. The sadness as Evelyn and her parents drive away is as palpable as the girls' earlier delight as they played. But a final page assures an enduring friendship.
2020 Charlotte Zolotow Award Winner
Johnny's Pheasant
When Johnny urges his grandma to pull over for a "small feathery hump" near the ditch, they discover it's a pheasant. Johnny's certain it's sleeping. Grandma guesses it was hit by a car, but she can use the feathers in her craftwork. With a "Hoot! Hoot!" from both boy and bird, this perfectly paced narrative offers humor, wonder, warmth, and a child-centered sensibility in a narrative graced by small moments of surprise.