Description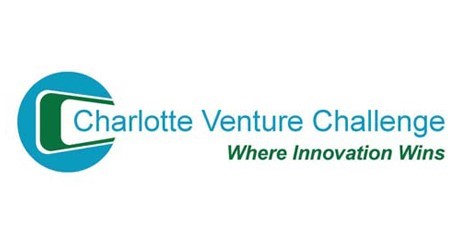 The 2018 Charlotte Venture Challenge will focus on Ventureprise Launch participants and showcase these innovation based ventures from the Charlotte community and UNC Charlotte researchers and students. The event will feature a keynote by NC IDEA Foundation President Thom Ruhe, followed by a panel of local startups that have received foundation funding. A reception will follow where participating ventures will showcase their innovations.
Register by Friday, April 27th.
4:00-4:15pm Welcome
4:15-5:15pm Panels and Presentations
UNC Charlotte Student Pitch Competition
3 student finalists from 49er iChallenge will pitch their innovation
Ventureprise Launch NSF I-Corps Panel: University Research and Innovation

65 teams (40 faculty and 93 students) have participated in the Ventureprise Launch NSF I-Corps program since 2015; program participants have raised $1.8M in additional funding. This panel will highlight university research and innovation.
Ventureprise Launch NC IDEA Panel: Community Entrepreneurship
Since inception in 2017, the Ventureprise Launch NC IDEA program has served 31 local companies. Over 25 of these companies are active, collectively raising $3.2M.
Category winners announced
5:15-5:45pm Thom Ruhe, Keynote Speaker
Thom is President & CEO of NC IDEA FOUNDATION. Thom Ruhe is an entrepreneur, investor, mentor and works with entrepreneurs, governments, universities and NGOs around the world to embrace the entrepreneurial mindset needed to grow vibrant economies. Prior to joining NC IDEA in 2016, he spent seven years directing the Kauffman Foundation's programs addressing entrepreneurial education, mentoring, access to capital and fostering entrepreneurial ecosystems. Thom also led Kauffman Labs for Enterprise Creation, a school dedicated to advancing community deployed experiential-based entrepreneurial education.
5:45-6:15pm Panel: Charlotte Entrepreneurial Scene; Funding, Resources and Lessons Learned
Lisa Ganderson, The Wed Clique, 2017 NC IDEA Seed Grant Winner
Rob Cummings, DealCloud, Inc 2012 NC IDEA Seed Grant Winner, 2012 CVC Winner
Ivan Howitt, InfoSense, Inc, 2011 NC IDEA Seed Grant Winner, 2012 CVC Winner

6:15-6:30pm Prizes Awarded
Closing Remarks: Robert Wilhelm, Vice Chancellor, Research and Economic Development
6:30-8:00pm Company Showcase and Reception
Hors d'oeuvres and drinks will be provided at reception.
17 community and university companies will be showcasing their innovation and business.