Description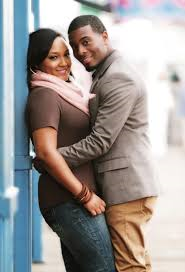 Are you single and ready to have an amazing time meeting other singles in your area? In today's fast paced society it can be difficult finding time to meet people on a romantic level. Try our fun speed dating concept! You very well could be single today and have several dates lined up the day after our event with people you already know you have interest.
IF YOU WANT TO FIND THE RIGHT PERSON FOR YOU - THIS IS THE EVENT FOR YOU!!! COME GO ON A BUNCH OF FUN MINI FIRST DATES IN 1 NIGHT - YOU DECIDE WHO YOU LIKE AND WANT TO SEE AGAIN!!! WE MAKE THIS FUN & LOW PRESSURE - YOU WILL LOVE IT!

FREE FOOD and FREE DOOR PRICES!!!
Fun, low-pressure, no strings attached way to meet a lot of area professional single




After a 5 minute mini-date with each person secretly check yes/no indicating if you are interested in getting to

know them better.

If you both check yes to one another then you are a match.

The next day you will receive the email address of all your mutual matches.