Charlotte Cornfield with 2nd Grade and The Glow at PhilaMOCA!
About this event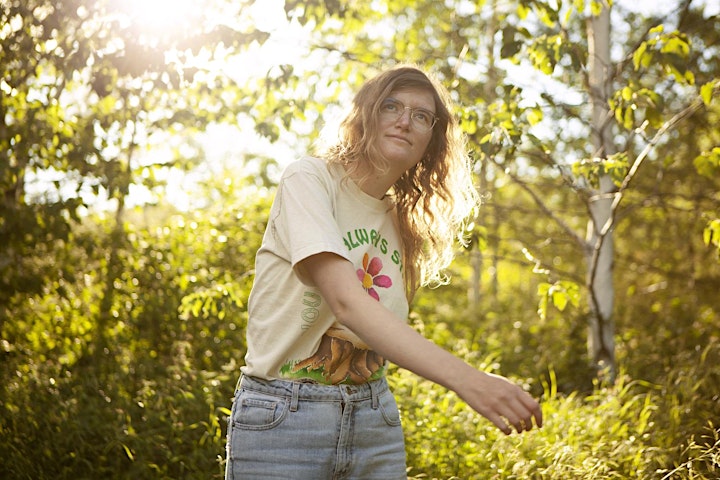 After spending much of 2020 with her thoughts and instruments, Charlotte Cornfield knew it was time to take her new songs out of the house. She'd spent months writing a suite of evocative, autobiographical story-songs in near-solitude, and was ready for the immediate, regenerative experience of a band playing live in the studio. But this wasn't mere pandemic-related longing. It was instead a long-simmering desire.
The Canadian singer, songwriter, and multi-instrumentalist's 2019 album The Shape of Your Name had received widespread praise, including being longlisted for the coveted Polaris Music Prize. But it was a slow solo endeavor, written alone and meticulously recorded in fits and starts over the span of a few years. She'd even played most of its instruments. It was a mode that proved fruitful, if not inauthentic to the spirit of musical community Cornfield has dedicated herself to since childhood. After coming of age amid vibrant DIY scenes in her hometown Toronto, and forming lasting bonds in the music program at Montreal's Concordia University, for Highs in the Minuses Cornfield knew she needed a cast that was representative of her journey — those friends and colleagues who've helped her become the incisive, witty, and generous writer and player she is.
Though the songs of Highs in the Minuses — her debut release on Polyvinyl and Double Double Whammy — are highly personal, Cornfield wanted their sonic quality to convey the communal, aleatoric energy of live performance. Channeling the spirit and working methods of Jason Molina, Neil Young, and Big Thief before her, she and the band allowed their psychic connection to convey the emotional interconnectedness that comes with stories of heartbreak, self-discovery, and new love. "I knew everyone was coming in prepared, but I was really excited to see what was going to happen spontaneously, and those ideas that happened really quickly," Cornfield says. "It was so much about trusting who I was with and trying to capture the immediacy of the emotions in the songs." So many of the tunes expose her messy corners, and an animate soundtrack played with equal parts heart seemed only fitting.
Cornfield (guitar, piano, vocals), bassist Alexandra Levy (Ada Lea) and drummer Liam O'Neill (Suuns) convened in Montreal at the studio of Howard Bilerman (Arcade Fire, Leonard Cohen). Cornfield and Bilerman originally met through a musician's residency he founded at the Banff Centre for Arts and Creativity, situated in the idyllic cradle of the Canadian Rockies, and she knew he would be a perfect fit for her vision. "I feel really grateful that he was on the same page, in terms of focusing on the emotion," she says. "He didn't worry about all the little details that people can sweat about in the studio." In just five days, with minimal takes and overdubs—and with contributions from guitarist Sam Gleason (Tim Baker) and Stars singer Amy Millan—they set Cornfield's vivid mini-memoirs to an earthen folk-rock symphony. It ebbs and flows based on each song's feeling: sturdy and buoyant in its jubilance and hope, and stripped back and vulnerable in its lonesomeness and pain.
Opening vignette "Skateboarding by the Lake" gently drops the listener into Cornfield's realism-as-song, conjuring a lush waterside landscape through gentle waves of guitar and the singer's conversational delivery, which is warm and vulnerable, easygoing and inviting. Its phrasing and pulse casually, but expertly, mirror the wobbly feeling of someone navigating a deck for the first time in a while. It's tempting to think of Cornfield as a narrator, given the autobiographical nature of many of the songs, but this framing discounts her deep consideration of the listener. She's not broadcasting absolute truths but rather inviting us to feel alongside her, to acknowledge the raw, shambolic commonality found in individual experiences. In this sense, Highs in the Minuses is a two-way street that anyone may travel, one summoned from sharp, lived details and conveyed to universal effect.
This is particularly true of "Headlines," the album's second track, which pairs bouncing acoustic guitar with viscerally worried lyrics. Here we find Cornfield doom-scrolling in a small room, spinning her wheels in a state of helplessness. "Skimming headlines/Walking slowly/Circling around," she repeats four times in the song's chorus, a device that hooks the listener while emphasizing the cyclical, maddening nature of anxiety. "Drunk for You" is similarly instinctual, a somber tale of a toxic relationship whose words are as easily felt as they are heard. "When you pushed me away/Something in me atrophied/I was caught up in our sad ballet/Of fighting 'til we fell asleep," she sings. "Partner in Crime" amps up its deep feeling with a driving bassline that mirrors a quickened heart, alivened by a good first date and barrelling toward a healthy new relationship.
Like David Berman and John Prine, Cornfield's lyrics ring with precision — a rhythmic, poetic clarity that may devastate the heart or tickle the ribs in a simple turn of phrase. They're the product of extensive revision, refined time and again to their most affecting state. "My mom is an editor, so I was raised under a red pen," she jokes. This studiousness is evident in many lines, like on "Black Tattoo," when she sings: "And then you pulled me in/Cue the tiny violins/And the little butterflies/I guess my heart is yours to burglarize." She worked on the stunning love song, sung over minimalist piano and bursts of instrumentation, for nearly a year. "I was thinking of love as a kind of permanence," Cornfield explains. "Even if relationship-wise things fluctuate and change, that feeling of love is a permanent state."
Though Highs in the Minuses teems with brutal honesty, it does not weaponize its pain. Instead, Cornfield presents its details like a documentary, laying out her facts without a hint of bitterness or an evident agenda. So is it difficult to be so vulnerable? To showcase one's flaws and longing for all the world? "For the first few years I was a little on edge about it like, 'What if so-and-so hears and knows it's about them,'" she recalls. "But now I'm way over that, because for me it's the best way to connect. I've always loved music that is vulnerable. I'm really into honesty that way."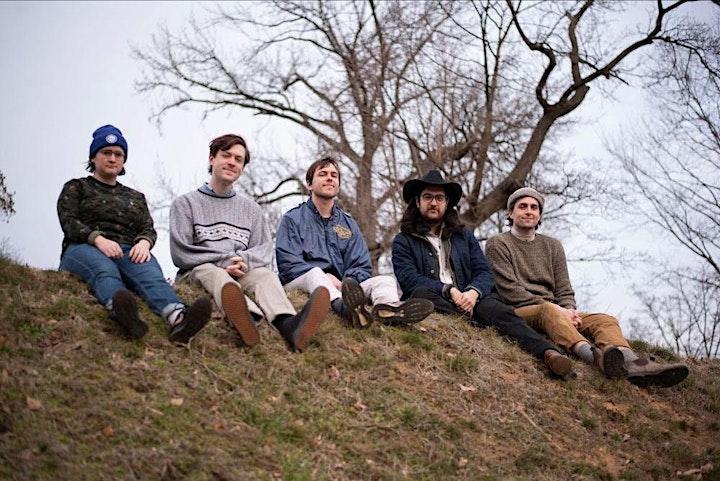 It was hard to get in touch with Pete Gill in the summer of 2018. He didn't have a phone, car, or apartment. He had a job renting swan boats on the Delaware River in Philadelphia, where he was the oldest employee by ten years. He had a 3rd Generation iPod Touch, which he used to tell his friends whether he could hang out over Facebook Messenger on public wifi, and to listen to the Beach Boys every single day. And he had a bicycle.
Gill wrote over 150 songs that summer. At the time, he toured with Philly bands Friendship and Free Cake for Every Creature. 2nd Grade began as a passion project, inspired by the childlike openness and excitement of early power pop singles. Over two weekends, Gill recorded every instrument of Wish You Were Here Tour to garageband in a friend's carpeted bathroom, starting with drums. Philly label Sleeper Records did a short run of tapes; Gill never expected anyone to hear it.
Gill isn't getting sunburned at the Harbor Park anymore. He's got a band, and he wants everyone to hear it. He still writes songs at a Robert Pollard-pace, but he doesn't have to play his own drums. In 2020, 2nd Grade released the 24-track LP Hit to Hit on Double Double Whammy with a band of Philly all-stars including members of Remember Sports, Friendship, and 22 degree halo. Now, the five-piece band has re-recorded eight songs from Wish You Were Here Tour. Along with remastered versions of the original fourteen and one outtake, they will make up Wish You Were Here Tour Revisited, a document of the band's past, present, and future.
2nd Grade's past is Pete Gill on a friend's futon, layering guitars with a zoom recorder on his day off. Wish You Were Here Tour came before the band members, studio, and more serious genre experimentation of Hit to Hit, and is Gill at his most vulnerable. Lo-fi guitar riffs and snarky jokes are broken up by sincerity and tenderness. Despite Gill's pan-instrumental virtuosity, Wish You Were Here Tour is still defined by personal idiosyncrasy.
The future is a nonstop rush of guitar, harmony, and gratification. 2nd Grade's new albums are like bags of Jolly Ranchers; seemingly bottomless containers of sweet sensory overload, with every possible flavor – overwhelming confusion, new love, spite, fear, and nostalgic longing. There's more distortion, more production, and even more guitar. Gill sings louder than he used to, whether it's due to confidence or the move from thin-walled apartments to the recording studio. Both versions of the Wish You Were Here Tour songs develop the 2nd Grade ethos: childhood wonder, experimentation, guitar hooks, and having as much fun as possible before you die.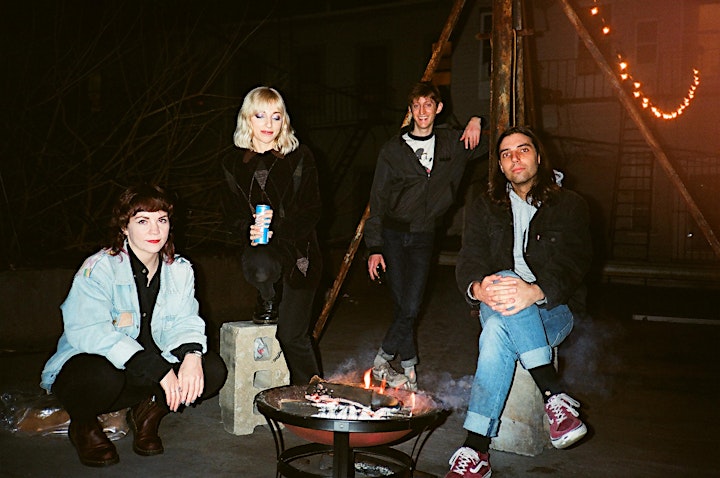 Less concerned with finding an answer, this query instead serves as a mantra for Mike Caridi (LVL UP) as he explores self-loathing and anxiety, love and self-improvement.
Am I is a sonic transition of sorts for Caridi, bridging the gap between the end of his long-time rock band LVL UP and a new, more solitary musical future. While the record's first five songs were written between two LVL UP albums -- Hoodwink'd (2014) and Return To Love (2016) -- the second half was written partly for LVL UP's never-to-be next record and partly after the band's split. Though Caridi draws from the same sonic palette that defined his recognizable contributions to LVL UP, the freedom of writing and primarily recording on his own has created the space for experimentation and exploration.
Performers
Date and time
Location
Refund policy
Organizer of Charlotte Cornfield