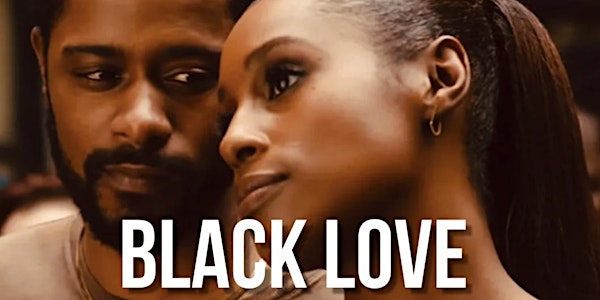 Multiple dates
Charlotte Black Love Matchmaking & Networking
Black Love is a top priority in the dating and matchmaking arena and Real Teammates is seeking men and women for quality matches.
Date and time
October 18, 2022 · 6am - March 31 · 10pm EDT
Location
(Exclusive Invite) 0000 Charlotte, NC 28202
About this event
Black Love Matchmaking & Networking
If you live in Charlotte and are seeking professional matchmaking services and events in order to meet quality black singles, then look no further. Join other singles in your city and have a blast meeting new people in our network. Our Black Love Matchmaking & Networking events are open to all who appreciate black culture and most of all black love. All are welcomed.
At REAL TEAMMATES our goal is to match like-minded individuals for networking, matchmaking, and special events. We are a niche focused service and have a network for just about everyone.
REAL TEAMMATES is THEE social network for truly active individuals seeking a highly sophisticated and well organized machine that will deliver real people and quality events. Our members appreciate the structure and assurance that with every match event they will meet like minded singles, have fun and be able to shoot their shot. We are truly on your team and will facilitate making introductions.
HOW THIS WORKS
We have enlisted a REGISTRATION form in the initial phase of the selection process before sending out exclusive invitations for more personalized and highly matchable events. We select the most compatible singles based off of your registration form responses and send an exclusive and private event invitation. This method has been tested in other markets and has proven to be highly successful and helps to create a more even ratios of men and women.
THE ULTIMATE MATCH-UP EVENT
Most match-up destinations are scheduled at local med-priced restaurants, bars, and lounges in a more casual group setting. We strive to make meeting new people feel more like you're meeting friends for dinner or drinks. We schedule one on one dates as well as group outings. No one knows your meeting up for a matchmaking match-up except the other invitees. NO NAMES TAGS, NO WHISTLES, NO EMBARRASSMENT, NO HOSTESS YELLING INSTRUCTIONS. Just meet-up and have a casual fun time.
WIN A $45 VISA GIFT CARD… Sign up on your registration form. To qualify in order to be selected you must complete all information requested on the registration form.
FAQ's
* Complete all of the questions on the REGISTRATION form for better matching
* You are able to meet individuals for dating, networking and making new friends at each event
* This is a blind match- up event. Only the Real Teammates staff will preview pictures (social media)of our participants
* We can share your contact info or you can opt to share your contact information
* REGISTRATION form: Information regarding your interests are for OFFICE USE ONLY.
* Each invitee is selected for each event based on interests and age(most participants are 20's, 30's & 40's)or All Inclusive is specified. We do have events specific to 50's as well.
* Once you receive your exclusive invitation to an event and payment is received, you will receive specific instructions on where and how to meet the other invitees at each venue
* No one at the venue will know you are meeting for matchmaking and networking purposes. We've got that all figured out. As a company we have decided that should be private.
* Your event fee pays for registration, matchmaking & network membership. You are solely responsible for any food, drinks, etc. that you consume at each event. Once payment is received you will be sent instructions on our group events and how to handle separate billing. Note: Group of 6 or more are typically charged a higher gratuity.
Refund policy: If we have to cancel we will refund the price of your ticket. Please check Eventbrites policy on the Eventbrite fee and refunds.
About the organizer
At Real Teammates, we realize being successful in love, life and business means having the right team. Come join us for a fun time out and meet your match with other individuals that share your same interests. We meet at local venues and events around town in groups for a more casual and fun time. At these events, our matching experts get an opportunity to get to know you and make introductions to those in our group. You decide who you want to stay connected to whether it's to explore a friendship, dating or business contacts. Additionally, the experts will make match recommendations based on our other event attendees and invite you to a REMATCH event with the hopes of accomplishing the ULTIMATE MATCH-UP.