About this Event
Charlie Overbey has been a staple in the Los Angeles Music scene since the early 90's as a musician, a promoter and then spent years as a booking agent.
After the tail end days on the Sunset Strip with Big Bang Babies Charlie drifted back to his punk rock roots and Joined Cowpunk band Custom Made Scare, recorded their debut album with Side One Dummy records which came out immediately following a vacation in federal prison and later played with Deadbolt for many years and then Formed Charlie And The Valentine Killers who toured with David Alan Coe, The Supersuckers and more.
Charlie finally sobered up and started writing what would become the Broken Arrows EP~ The California Kid produced by Charlie and Mixed by Grammy Award Winner Ted Hutt ( Old Crow Medicine Show, Gaslight Anthem, Chuck Ragan, Dropkick Murphys and more) and Paul Kilmister who happens to be the Son of Lemmy.
Some heavy hitters such as Zander Schloss, Steve Soto, Colleen Duffy, Jonah Smith, Jake Margolis and Ted Russell Kamp recorded on the album.
After recording, Charlie then carefully constructed a band of Music Veterans and long time musician Friends that he had always wanted to play with that would be comfortable with heavy touring and would quickly mold into a Band of Brothers.
Jimmy James of The Hangmen, Lead man Dave James of The Superbees, Pedal Steeler Jordan Shapiro of The Supersuckers, Joe Ginsberg of Chuck Ragan and the wind brought in a new Cali arrival from Rhode Island, Drummer Charlie Nicienski.
Bassist Terry Love and Steeler J.C August have stepped in to help out with some of the heavy road work and conflicting schedules.
The band is touring and writing with plans of recording their debut full length LP later in the year with Ted Hutt Producing and Mixing.
It's full steam ahead for this band of LA Music Vets!
https://www.facebook.com/charlieoverbeyandthebrokenarrows/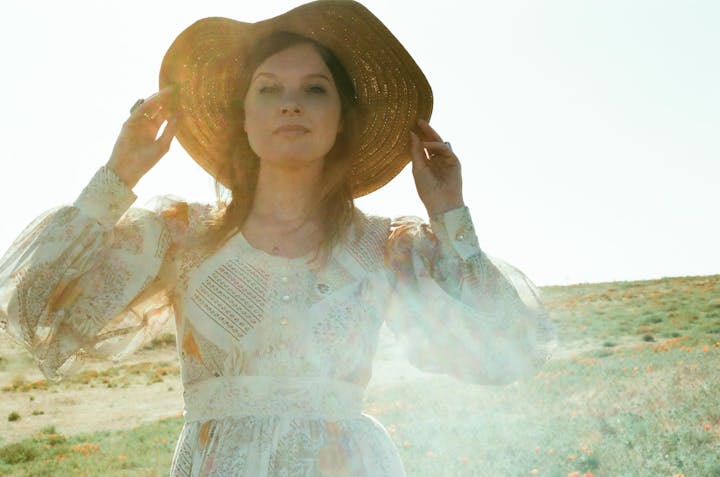 Miranda Lee Richards grew up in San Francisco, the daughter of Ted and Terre Richards, stars of the underground comics revolution. She got her early professional start in the Brian Jonestown Massacre, and that led to her subsequent appearance in seminal documentary DIG! (2004). Upon moving to Los Angeles to persue a career in music, Miranda landed a record deal with Virgin Records, who released her debut album, The Herethereafter, in 2001. Since it's release, the singer has collaborated in the studio or on stage with Tricky, Tim Burgess (Charlatans), Neil Halstead (Mojave Three), Tyler Hilton, Harper Simon, the Jesus and Mary Chain, The Lovetones, The Quarter After, and the Alexandria Quartet. Miranda has also shared the stage and opened for a diverse array of artists such as the Black Rebel Motorcycle Club, Nikka Costa, Susan Vega, Tift Meritt, Tim Finn, Grant Lee Philips, The Black Angels, The Hounds Below (Von Bondies), Josh Kelly, Ride, The Warlocks, and the Brian Jonestown Massacre, and various Lilith Fair artists.
http://www.mirandaleerichards.com/
Performers
Date and Time
Location
Refund Policy