Charlie Mars at Eddie's Attic in Decatur, GA!
About this event
Charlie Mars
Mississippi-born singer/songwriter Charlie Mars is a country- and folk-inflected pop artist blessed with a warm vocal croon and a knack for crafting poignant, earthy songs. Born in 1974 in Laurel, Mississippi, Mars grew up listening to various styles of pop/rock, from Michael Jackson to the Violent Femmes. Just prior to his senior year of high school, Mars moved with his family to Jackson, Mississippi, where he attended Jackson Preparatory School and played in the band Adley Madidafus. After graduating high school in 1992, he attended Southern Methodist University in Dallas, Texas. During this time, he began seriously pursuing a music career, often playing with fellow SMU student, singer/songwriter Jack Ingram. It was also while at SMU that Mars formed the Charlie Mars Band and released several albums, including 1995's Broken Arrow, 1997's Born & Razed, and 1999's End of Romance.
Along with this early success came a hard-partying lifestyle and taste for alcohol that found him disbanding his group and entering rehab for a month. In 2001, looking to start fresh, Mars moved to Sweden where began writing new material. Re-energized, he returned to the United States where he spent time in Austin, Texas and eventually released his 2004 self-titled album on V2 Records. After settling in New York City in 2008, he began work on what would eventually become his "Texas Trilogy." Recorded with producer Billy Harvey and a core group of musicians in Austin, the trilogy includes 2009's Like a Bird, Like a Plane and 2012's Blackberry Light. In 2014, Mars rounded out the trilogy with the release of his seventh studio album, the Harvey-produced Money. ~ Matt Collar, Rovi
King Dream
King Dream is an indie psych-rock project from Bay Area songwriter and multi-instrumentalist Jeremy Lyon. With a soulful voice, roots planted in the golden era of California psychedelia, and a wry energy that places him firmly in the 21st century, Lyon charts a path through timeless themes: disillusionment with oneself, with adulthood, with one's country — and the discovery, time and again, that somehow there's still plenty worthy of a love song.
Lyon, a Bay Area native, previously co-founded the folk-rock band Tumbleweed Wanderers, who toured the country for five years before disbanding in 2016. Inspired by songwriters like Jim James, Jonathan Wilson and Blake Mills, Lyon spent the next two years questioning and reinventing himself — and, thanks to his vocal ability and versatility, soon became one of the most in-demand sidemen in the Bay. Playing with different bands, he picked up a few things: new instruments and arrangement techniques; a love of darker textures and moody, atmospheric sounds on electric guitar. And then an invaluable collaborator- producer: Lyon credits Graham Patzner of Whiskerman with helping to shape and carry the new project from idea to reality.
King Dream's self-titled debut, out now, is a reemergence of sorts. It's also a good record for a long drive along the coast. It's about places, relationships and empires crumbling, and the possibilities that announce themselves when the dust has cleared — when you find yourself alone for the first time in a long while, and you open your mouth and see what comes out.
- Emma Silvers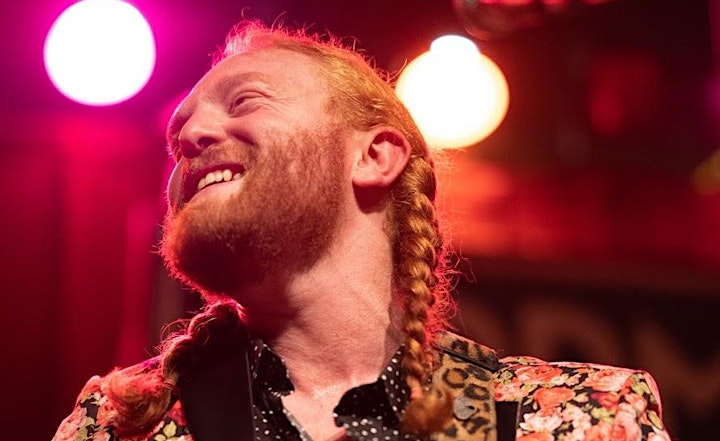 Performers
Date and time
Location