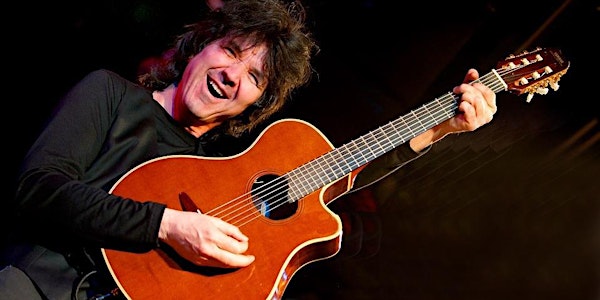 Charlie Farren, Boston Rock Legend at Niagara Coffee Haus w/Hobo Coat
Boston rock legend, Charlie Farren to grace the stage of Niagara Coffee Haus in Millis. Sponsored by Middlesex Savings Bank. photo: M.Keegan
When and where
Location
Niagara Coffee Haus 8 Exchange Street Millis, MA 02054
About this event
Local Boston rock legend, Charlie Farren will be gracing the stage of the Niagara Coffee Haus with his timeless classic rock style and swagger. Farren who recently opened the show for ZZ Top has been a beloved figure in the Bay State music scene since the early 1980s, with his band, Farrenheit and the Joe Perry Project. A true showman, Charlie will perform an acoustic solo set with selections from his career, including a bevy of new, original material. Hobo Coat will open in support.
Friday, November 2. 8pm. Sponsored by Middlesex Bank.
Doors open at 7:30pm.
Email niagaracoffeehaus@gmail.com for additional info.
Individuals with disabilities, please contact us in advance for seating.
Doors open at 7:30pm. Masking is optional.
Visit us on FB, "Niagara Coffee Haus" and "Niagara Coffee Haus Concerts".
Niagara Fire House, 8 Exchange Street, Millis, MA 02054.
This series is brought to you in part by a grant from the Millis Cultural
Council, which is supported by the Mass Cultural Council. Special thanks to
Friends of Niagara.