About this Event
Charley Crockett, a true descendant of Davy Crockett, was born in a poor town in deep South Texas. His early years were spent between Texas and Louisiana, raised by a blues singing single mother in Dallas, and an uncle who introduced him to the big brass sound of the French Quarter in New Orleans where he would later learn how to play guitar as a street performer. In 2009, Crockett showed up in New York City, where he made a living captivating subway car audiences for several years before being discovered and offered a record deal as part of the street group "Trainrobbers." Deciding to take his chances in a rapidly changing music industry, Charley declined the offer and headed west to California instead. Of mixed Jewish/White/Creole dissent, he has a unique sound blending a rich and diverse heritage of both new and traditional music. Crockett has been compared to many artists from Bill Withers and Jerry Lee Lewis to Dr. John and Citizen Cope. Elusive, rebellious and self taught, Crockett is a true street made original from earlier times.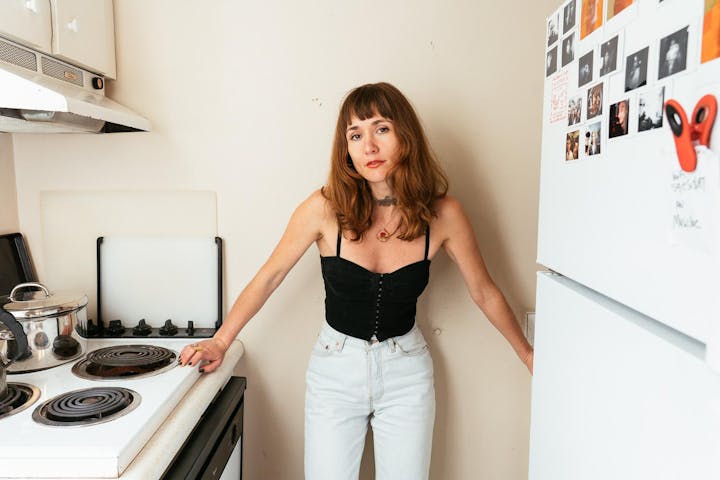 "I'm always changing," Esther Rose sings at the top of her sophomore album, 'You Made It This Far.' The line is at once a promise and a plea, a concise distillation of her commitment to evolution as well as her dogged determination to meet every challenge in her path with unconditional acceptance. Laid-back yet deliberate, her delivery here marries old-school country and rural folk with a plainspoken philosophy that's thoroughly modern, and the end result is a record that's as joyful as it is restless, one that weaves fiddle and lap steel around profound revelations, late night conversations, and all the moments in between.
"There's this theme of radical acceptance running through the whole album," explains Rose, who recorded the album live to tape in just four days. "I didn't realize it until after I'd finished writing the songs, but they all came from this place of trying to understand and truly accept myself and others in our most vulnerable moments of confusion or despair."
A New Orleanian for the last decade, Rose first gained national prominence with the release of 2017's 'This Time Last Night,' an intoxicating debut that prompted Fader to praise her "honest, gorgeous country songs" and rave that "her voice has a pitched-up June Carter quality, her melodies are simple like Jimmie Rodgers's, and her tone is reminiscent of bluesy, lovelorn greats like Rex Griffin and Patsy Cline." The record earned Rose festival performances from Savannah Stopover to Americana Fest alongside dates with The Punch Brothers, Pokey Lafarge, and The Deslondes, and it even caught the ear of fellow Detroit native Jack White, who was so taken with the music that he invited Rose to duet with him on his 'Boarding House Reach' album and to share the stage for a live performance at Jazz Fest.
Performers
Date and Time
Location
Refund Policy