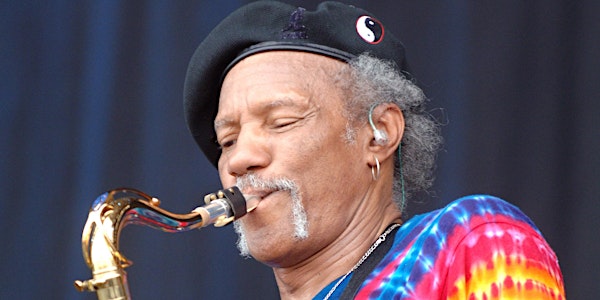 Charles Neville and the Gent Treadly Band Rock the Opera House!
When and where
Location
Vergennes Opera House 120 Main Street Vergennes, VT 05491
Description

A BIG CITY NIGHT IN THE LITTLE CITY OF VERGENNES!
Charles Neville, the second oldest of the well-known musical group The Neville Brothers brings his New Orleans-style sound, soul, talent and a four-piece band, Gent Treadly, to the Vergennes Opera House. Expect to hear the classics from Hey Pocky Way to Fire on the Bayou and even a surprise visit from another member of the Neville family! This show will also be the debut for the new local jazz funk group The Good Parts.
The Good Parts featuring Jeff Margolis (Hot Neon Magic), Chris Wyckoff (Panton Flats), Justin Perdue, and Terry Simpkins.
Doors and cash bar by Bar Antidote, open at 6:30 p.m. General seating. Tickets are $18 in advance online and at Classic Stitching on Main Street in Vergennes. If available, tickets will be $20 at the door.
About Charles Neville: Charles is the second oldest Neville brother and saxophone player of the Neville Brothers band. His diverse style of playing touches upon rhythm & blues, funk, jazz, be-bop, popular and Native American music. He started playing the saxophone before he reached his teen years but by the time he was 15 he quick school to hit the road as part of the Gene Franklin & the Houserockers as part of a traveling variety show. While in the Navy and stationed as an aviation mechanic in Memphis, he got a job in the house band of the local blues club and became friends with the great B.B. King. His musical career has been long, diverse and varied and it always included time with his brothers in the Neville Brothers band.
About Gent Treadly: Gent Treadly is comprised of some of the finest players or real-deal musicians. On any one stage or at any one time, Gent Treadly features Greg Koerner (bassist), Zac Lasher (keyboards) & Kevin Griffin (guitar) of U-Melt and Gregg Sulzer (drums) comprise the current touring lineup and the band's lineage includes great players like Tom Kaelin on drums (of Atlantic recording artists, The Hatters), Mike Jaimes on guitar, David Berg on guitar, Anastasia Rene (Percy Hill, Assembly of Dust) on vocals and Abou Diarrasouba of The Wailers on drums. Also filling out the band has been Rocky Friedlander on pedal steel, Scott Guberman on keys, Durand Daniells on guitar, Peter Levin on keys (Allman Brothers, Blind Boys of Alabama, God Street Wine) and Adam Douglass (Big Rhythm Wine) on guitar.
Sponsored by Ed & Beverly Biello, Denecker Cheverolet, Jackman Fuels, Vergennes Animal Hospital, RPM, J.W. & D.E. Ryan Plumbing & Heating, H.J. LeBoeuf Contractors & Builders, Andrew and Jeff Fritz, and WhistlePig Whiskey (so far!).
Special media support from Hall Communications Radio Group: WKOL, WOKO, WBTZ, WJOY and WIZN.
Visit vergennesoperahouse.org for more information or call 802-877-6737