About this Event
Popular bestselling author Charles Martin will discuss his new book, The Water Keeper (hardcover, $26.99), a riveting new story of heroism, heartache, and the power of love to heal all wounds, at Fiction Addiction on Thursday, May 7th, at 5:30pm. The author will talk about his book, take questions from the audience, and sign books.
Each $28.61 ticket includes a copy of The Water Keeper . You may have up to 3 other books bought at the event or brought from home signed.
Note: We had to move this event from Fellowship Greenville back to the store and so we do not have the space to offer any more free tickets. Sorry for the inconvenience!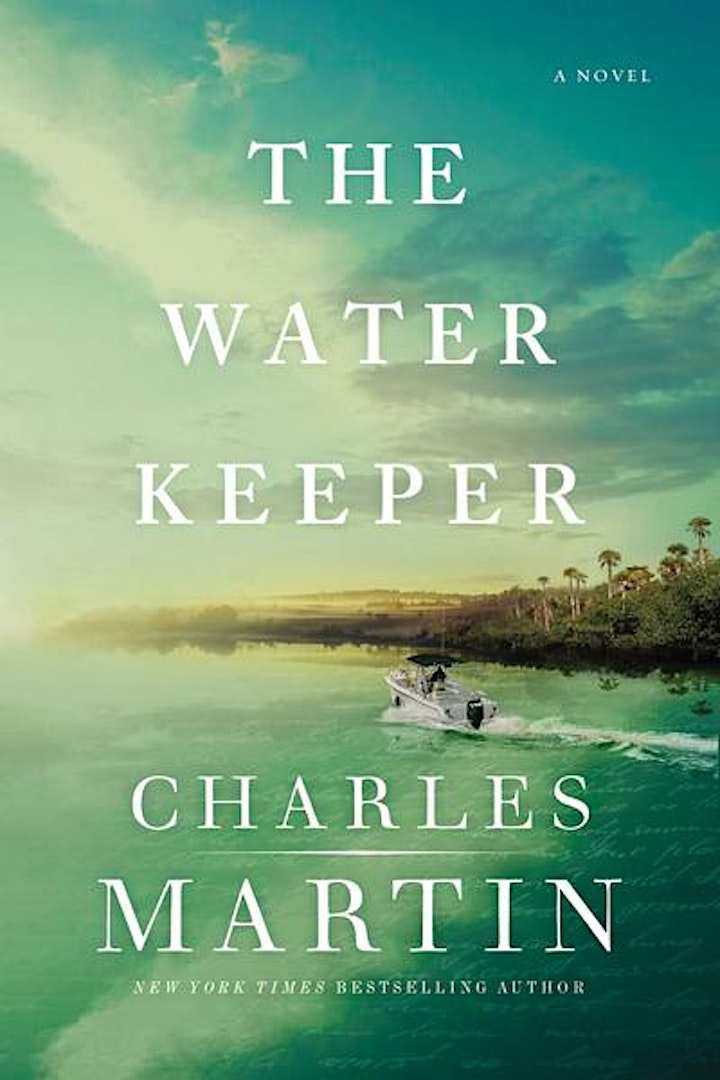 Murphy Shepherd is a retired priest, living alone on an island, and tending the grounds for a church with no parishioners. But when his best friend dies and asks that Murph scatter his ashes at the end of the world, Murph lashes the ashes to the front of his boat and heads south down the Intracoastal waterway.
Along the way, his path intersects with a dance instructor named Summer who is searching for her daughter. It doesn't take Murph long to realize that Summer's search is even more dire than they knew, and that her daughter has been abducted into the world of trafficking.
As they search for Angel, they also discover a stowaway. And it's no coincidence the stowaway chose his boat. There's more to Murph than it first seems, but agonizing memories have long compelled him to keep the truth hidden.
At once a tender love story and a heartrending search for freedom, The Water Keeper reminds us that not everyone who dies is really dead.
About the author:
Charles Martin is a New York Times and USA Today bestselling author of thirteen novels. He lives in Jacksonville, Florida.