Burning Man Inspired Dance Party ft. Charles Feelgood, Mike Balance, Ejagz & Liquorbox
About this event
Wisdome and The Cruz Coalition Present:
Charles Feelgood & Friends
It's Saturday night of Thanksgiving Weekend. Post Turkey Day, Post Black Friday. Time to turn off the Metaverse, grab your crew, and get up on your feet to burn off all of the Turkey, Stuffing and Yams with Charles Feelgood and Friends at Wisdome!
We've got Charles Feelgood, Mike Balance, Ejagz and LiquorBox dropping beats for you in the Maha 360 Immersive Event Dome, and your extended family of friends with you on the floor.
Charles Feelgood has become one of the top Dance/Electronica artists in the 2021 music scene, delighting fans with a unique Dance/Electronica sound.
Wisdome LA provides a one-of-a-kind immersive experience with mind blowing art, customized 360 projections and surround sound all in an uplifting community environment.
BONUS! TO CELEBRATE OUR RE-OPENING, ATTENDEES GET A FREE PASS TO THE MYSTIC UNIVERSE EXHIBITION - A $50 VALUE!
Truly Incredible!... Mystic Universe Exhibition features 3 incredible artist, 5 immersive films, augmented reality effects and spectacular art! It's our humble way of saying 'thank you' for supporting Wisdome, and 'we look forward to seeing you soon.'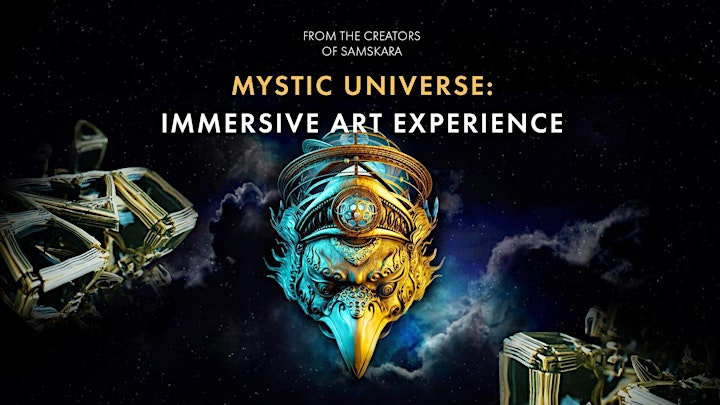 EVENT SCHEDULE:
7:00 pm: Park doors open for Exhibition
8:00 pm - 9:00 pm: Liquorbox
9:00 pm - 10:00pm: Ejagz
10:00 pm -11:00 pm: Mike Balance
11:00 pm -12:30 am: Charles Feelgood
Plus GoGo Hoop Dance Star Madison Orange, 360 Visuals, Art Exhibitions and More!
THIS EVENT INCLUDES:
Mystic Universe Interactive Exhibition
Food & Beverage Vendors
Immersive fulldome film experience,
Multiple photo & selfie zones
Limited tickets available at the door.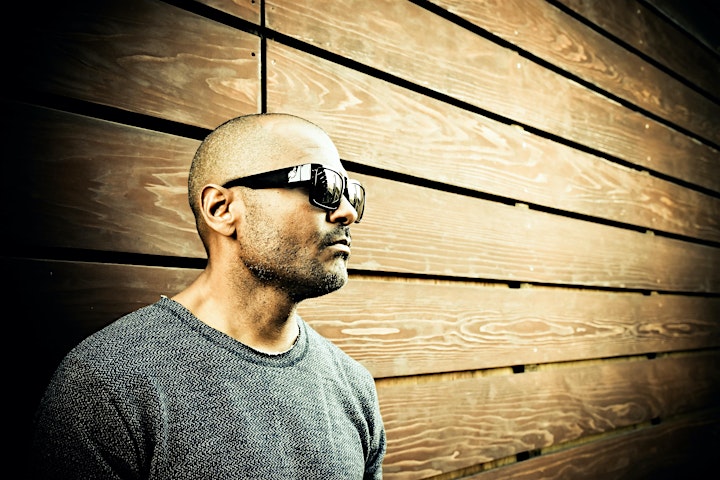 ARTIST BIO:
Charles Feelgood loves music and even more, he loves sharing it with his fans. The man prides himself on his ability to connect with his audience – through a wicked combination of his exuberant personality and his exquisite ability to know what fills and keeps a dance floor pumpin'.
His rise to dance music infamy dates back to his humble beginnings as the leading force behind the Baltimore / Washington DC electronic music scene. Alongside his partner, and fellow DJ, Scott Henry, Feelgood launched Fever, which for nearly a decade became one of the most sought after events for touring DJs from around the world.
It was the days after starting Fever that Feelgood enhanced his reputation amongst those the international dance community. He parlayed his danceable brand of House music up and down the East coast and became renowned for his creative ability to incorporate his love of 80's music with a variety of different House styles into his sets. In the years that have followed, he has taken his talents to all ends of the earth – from North and South America to Russia and Asia, and everywhere in between. He has appeared at such seminal events as Coachella, and Lollapalooza, and has became a welcome fixture with Insomniac, Giant, and Karma Foundation over the years. He also plays quite regularly in Los Angeles, San Francisco, and has been a part of the annual Mardi Gras festivities in New Orleans for over a decade.
Around the turn of the century, Feelgood moved from the familiarity of his East coast domain to sunny SoCal. Since the cross-county relocation he has become ensconced in the West coast scene and ramped up his production work. His initial popularity was assisted thanks in part to his legendary mixed series, "Time to Get Ill" and has continued to flourish through the release of remixes and singles such as "Hands," "Aerobic Martini," "Strobe Light," and "Burnin". He is a mainstay in the Top 100 on BeatPort and Top 10 on a number of other worldwide digital sites.
Over the past few years, Feelgood has had several releases on Major and Independent labels such as PornoStar, Instereo, Guesthouse - with a breakout track called "Hands" on Ultra that made the Beatport Top 100 chart several weeks running with an Alex Kenji remix. Charles has gotten back to his roots with a funk/disco flavored vibe - check out all the new goodies on Beatport and Traxsource!
Accolades such as repeatedly being named to DJ Magazine's Top 100 DJs aside, Feelgood remains committed to lighting up dance floors around the world – summing up his musical mission in one sentence: "I just want to do what the name implies, to make people have a good time and go home with a great feeling".
_________________________________________________________________________
Web: http://www.djcharlesfeelgood.com
Twitter: @charlesfeelgood
Facebook: http://facebook.com/djcharlesfeelgood
SoundCloud: http://soundcloud.com/charlesfeelgood
Organizer of Charles Feelgood & Friends 360 Immersive Dance Party