Charles E. Sykes - Raising Your Profile to Epic Heights

Tuesday, January 12, 2016 from 6:00 PM to 8:00 PM (EST)
Event Details

---
THIS WEEK'S TOPIC: 
Profile: Raising Your Profile to Epic Heights

with Charles E. Sykes

$50 At the Door / $30 Advance Purchase through EventBrite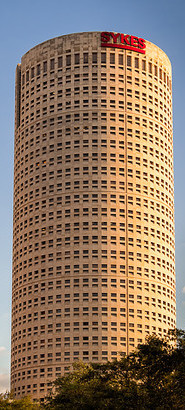 A high profile in one's community means so much more than having your last name proudly displayed at the top of one of the tallest buildings in the city. In fact, one could argue, that type of monumental success doesn't happen without establishing your identity in your city as a leader first.   To achieve this, it means ingraining yourself in the culture and the very fiber of the city that you live in and work in.  At the heart of every true entrepreneur is the desire to give back.  And Charles Sykes, "Chuck" to his friends, is a true advocate of Tampa, and is the recipient of a 2015 Impact Award for his community support of the arts and culture.  He is heavily involved in Tampa's economic development, and is highly-regarded as one of Tampa's top business leaders and influencers.   

In this Business Accelerator Workshop, you will have the opportunity to spend two hours with Charles and learn things like:
What are the best professional, civic and charitable organizations to be a part of?

How you can sit on the board of some of the most exclusive organizations in Tampa.

How do you balance your professional obligations with your desire to give back to the community?

What makes you and your business newsworthy so organizations and media outlets put you on their radar?
WHO SHOULD ATTEND?
Business owners who want to make a bigger mark in their community.

Business owners who want to be recognized as key people of influence in the community.


Business owners who want to leave a bigger impact in the world than just profit.

Business owners who want to contribute to worthy causes.

Business owners who want to be a part of the Tampa elite.
Business Acumen Rating: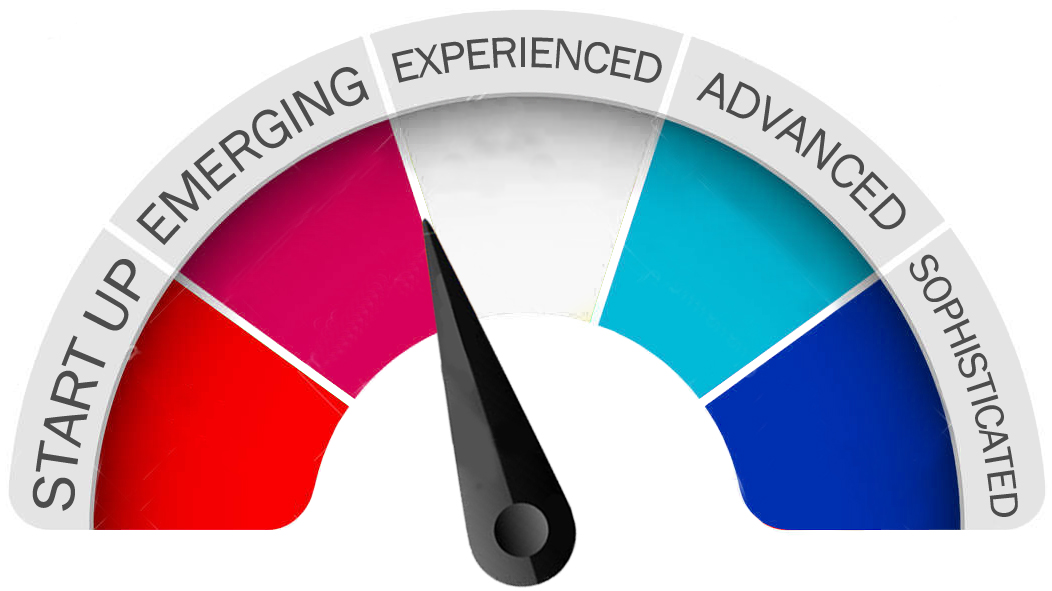 Ticket Price: $50 At the Door, $30 Advance Purchase

ABOUT THE CONTRIBUTOR: 
Charles E. Sykes

A native of Charlotte, North Carolina, Mr. Sykes majored in mechanical engineering at North Carolina State University.  He is very involved in his community, serving the University of Tampa as a member of their Board of Trustees and Administrative Affairs Sub-committee.  He supports Feeding America of Tampa Bay, the country's largest charitable hunger-relief organization, as a board member.

Mr. Sykes serves on the boards of the Tampa Bay Partnership, the Greater Tampa Chamber of Commerce, Junior Achievement of West Central Florida, the American Heart Association, and Feeding America of Tampa Bay.

Within these organizations, Mr. Sykes served as Chair in the years 2010 and 2011 of Greater Tampa Bay Chamber of Commerce Executive Committee, the 2011 Chair of Baseball Stadium Committee, and the 2012 Chairperson for the American Heart Association's Heart Ball.  Mr. Sykes was Chairperson of Lucky Ducky Derby for Feeding American Tampa Bay.  In 2013, he served as Chairperson for the Tampa Bay Partnership, and currently as the Chair of the Baseball Caucus.

Mr. Sykes is a member of the Hillsborough County Economic Development Committee and is a University of Tampa Trustee.   He is a member of the Young Presidents Organization, and in 2012 he served on the Executive Committee of the Republican National Committee. In 2010, Mr. Sykes was voted as Tampa Bay's top business leader in the St. Petersburg Times Annual Leadership Survey of the Business Community.   

Mr. Sykes leads efforts and actively supports the Heroes Luncheon, Gasparilla Music Festival, the Boy Scouts, Young Life, Tampa Downtown Partnership and Tampa Bay Wave
When & Where

Key Person of Influence-USA, Tampa Office
412 E. Madison St.
Suite 800
Tampa, FL 33602


Tuesday, January 12, 2016 from 6:00 PM to 8:00 PM (EST)
Add to my calendar
Organizer
Welcome to the Key Person of Influence events page for Eventbrite. 

Our Profitable CEO Workshop Series is exclusively for owners and C-suite executives of successful, growing, professional service companies. Most of these workshops are ticketed events through Eventbrite.
These workshops aren't generic or boring presentations; they are highly-interactive conversations backed with implementable, proven strategies. You will be able to ask your specific questions to get the answers you need for your business to excel in this new collaboration economy.
Our KPI CEO Socials are are casual but highly-vetted, high-level gatherings for the sole purpose of connecting with area leaders, and connecting them to one another.  These socials are by invitation-only and are limited to 12 attendees. To be considered for an upcoming CEO Social, visit our landing page for list of qualifications and for more info:  CLICK HERE FOR INFO
To learn more about our Personal Brand Accelerator program, and for video testimonials from some of our clients, visit our website: KEYPERSONOFINFLUENCEUSA.COM

---