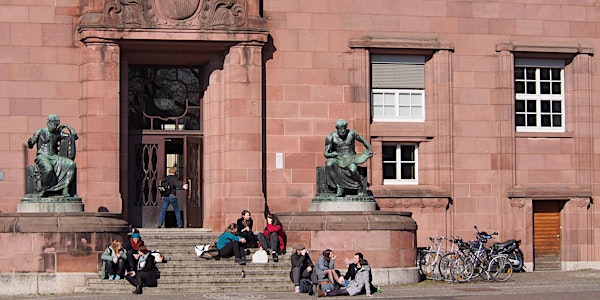 Charles Clotfelter: The Growing Inequality of Colleges
The Growing Inequality of Colleges: How and Why
When and where
Location
Multipurpose Room, Student Community Center 397 Hutchinson Dr. Davis, CA 95616
About this event
The UC Davis Forums on the Public University and the Social Good is pleased to announce that our fourth Forum for the 2018-2019 season will take place on Thursday, March 14, 2019. This Forum will feature Professor Clotfelter, the Z. Smith Reynolds Professor of Public Policy and Professor of Economics and Law, Duke University.
In his lecture, Professor Clotfelter will discuss whether America's colleges, rather than acting as an avenue for equal opportunity, in fact contribute to more inequality. He will present the data he has gathered to describe the market for baccalaureate education over the last four decades and argue that an increase in inequality is revealed by numerous comparisons of different types of colleges and their students over time.
The lecture will take place from 3 to 4:30 PM in the Multipurpose Room of the Student Community Center. A reception and light refreshments will follow.
____________________________________________________________________________________________________
Professor Clotfelter is the author of Unequal Colleges in the Age of Disparity (2017), Big-Time Sports in American Universities (2011), After Brown: The Rise and Retreat of School Desegregation (2004), Buying the Best: Cost Escalation in Elite Higher Education (1996), and Federal Tax Policy and Charitable Giving (1985). He is also coauthor (with Philip Cook) of Selling Hope: State Lotteries in America (1989) and has coauthored or edited five other books pertaining to higher education and the nonprofit sector. In 2005, he was co-winner, for After Brown, of the Gladys M. Kammerer Award for the best political science publication in the field of U.S. national policy. In 2015, he was elected to the National Academy of Education.
Professor Clotfelter received a B.A. from Duke University, where he majored in history, and a Ph.D. in economics from Harvard University. Before coming to Duke, he taught at the University of Maryland. At Duke, he has served as vice provost for academic policy and planning, vice chancellor, vice provost for academic programs, and associate dean of academic programs at the Sanford School of Public Policy.