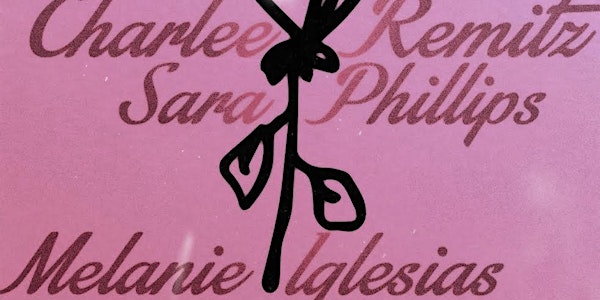 Charlee Remitz, Sara Phillips, Melanie Iglesias
Performers
Charlee Remitz
Sara Phillips, Melanie Iglesias
Location
Alberta Street Pub
1036 NE Alberta Street
Portland, OR 97211
Indie Pop and R&B from 3 great singer-songwriters!
About this event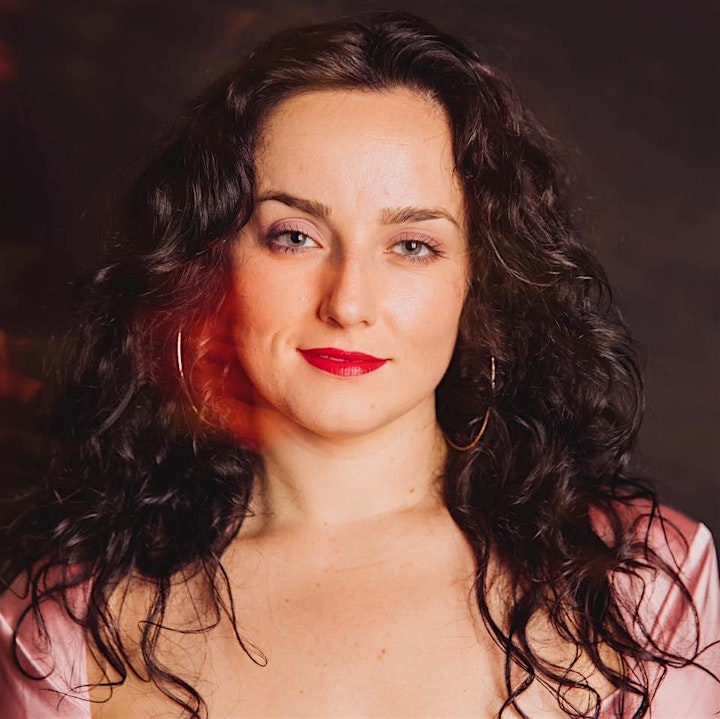 Reaching the climax of a tumultuous and transformational hero's journey wounded from abuse, anxiety, depression, self-doubt, and self-image struggles, Charlee Remitz found herself at a crossroads in 2018: let the tragedies become her or let the tragedies drive her. The award-winning independent singer-songwriter, mixer, and producer downloaded a trial version of Ableton, taught herself the program and hand-stitched every note of her 2019 third full-length Garden.
As part of her vision, swaths of shimmering nostalgic eighties synths offset a decidedly 21st century take on heartache that proves both entrancing and empowering.
"I never realized how much more I could really say with my music by producing," she explains. "Now, I have all the creative power. If something doesn't have the right color," the singer says, referencing her synesthesia, "I can change it. The music I'm creating feels like the most me it's ever been because I rejected how everyone else said I'm supposed to do things."
A "sad" childhood in her hometown of Bozeman, Montana, marred by conflict and chaos at home, bullies at school, bouts with hypochondria, and years of therapy thrust Charlee into the arms of music. Post-high school, she spent six months in Nashville before moving back to Montana after self-producing and releasing the These Veins EP in 2014. Relocating to Los Angeles, the Bright White Trims LP followed during 2015 and the Saints Until Fridays EP arrived a year later. In the aftermath of her "first real breakup," 2018's Sad Girl Music turned heads as her total streams passed 1 million on Spotify, and she staked out real estate on coveted playlists such as "New Music Friday."
In addition to acclaim from Alternative Press, Earmilk, EDM Sauce, she landed syncs on shows across Bravo and E!. Gaining newfound confidence by taking the reins as producer, she laid the soil for Garden embracing formative influences ranging from The Secret Garden to Tears For Fears and the soundtracks to Sixteen Candles and The Breakfast Club.
"I've always loved gardens," she says. "In England, gardens are overcast and rainy. Every color is dark, moody, ambient, versus the usual bright and in-your-face Alice in Wonderland trope. Life isn't like that. It gets really depressing at times and I felt like an English moor better mirrored all the aching I was feeling and all the flowers I was growing. But growth is subtle--healing is subtle. Much like planting the seeds for a garden, it's slow, it tests your patience, it makes you question everything and then it blooms all at once. I don't know where the 80s thing came into it. The 80s romanticized such simple things like a mailbox in golden hour, paper routes in the morning, drinking on the lake. I wanted to write an album that magnified the beauty of suburbia and sounded like the soundtrack to a young adult novel…adapted into a NETFLIX movie. I wanted to write the sounds you'd hear while you watched some young heroine riding her bike in a miraculous coming-of-age story. "
This sound crystallizes over the course of Garden. She initially teased out the record with the glimmering and glitchy "Heartbreak Daily" where warm synths entwine with sweeping vocal transmissions. The follow-up "Portland" paired lithe acoustic guitar with Pacific Northwest road trip recollections of "two broken hearts in a rented car."
Meanwhile, the single "Pretty Genius" blossoms from cavernous keystrokes into a declaration of purpose as our narrator "embraces her superpowers instead of hiding them to make insecure men feel better." Then, there's "Nothing Blooms Quite Like Heartache." Airy percussion and booming synths directly "tie into the garden theme where growth requires patience and sadness."
"One thing I've been preaching forever is it's okay, and actually important, to be sad," she leaves off. "Detach yourself from emotions that don't serve you, like guilt or shame, and marry the ones that do. Happiness is an internal thing. It's something you can obtain only when you go below the surface and look inside of yourself to see what's there holding you back."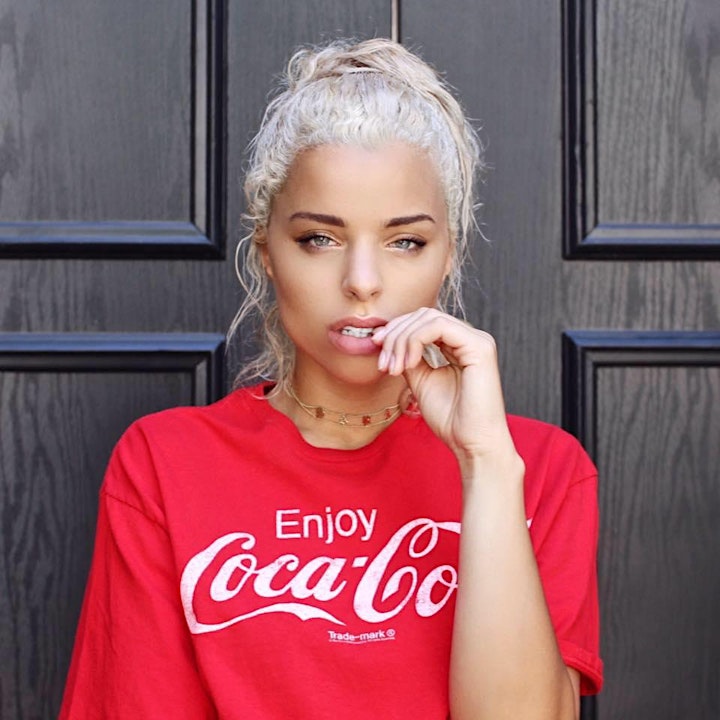 Sara Phillips
Originally from Montreal, Canada, Sara is an independent, pop/soul singer-songwriter now living in Los Angeles, California. While living in New York City for almost four years, honing her craft, performing at the city's most storied venues, and touring across North America, Sara wrote, co-produced, and recorded her self-titled debut EP. The response to her carefully-crafted original work was overwhelming. Her popular YouTube channel began to garner more fans, and hundreds of thousands of views. Sara later released a follow-up single, the heartfelt 'Rolling Stone', followed by her popular single, 'Boy Who Let Me Down', produced by Grammy-nominated Mike Daley and Mitchell Owens. Also produced by Daley and Owens, Sara's highly anticipated second EP, 'Sea Change', was released on June 28th, and continues to grow her loyal fanbase. Sara writes with an honesty and raw emotionality that seems unparalleled in today's popular music. Musically, Sara's influences come from other singer-songwriter greats, including Joni Mitchell, Bob Dylan and Amy Winehouse. Fans can find Sara on tour, on her YouTube channel, on iTunes and all other online music services.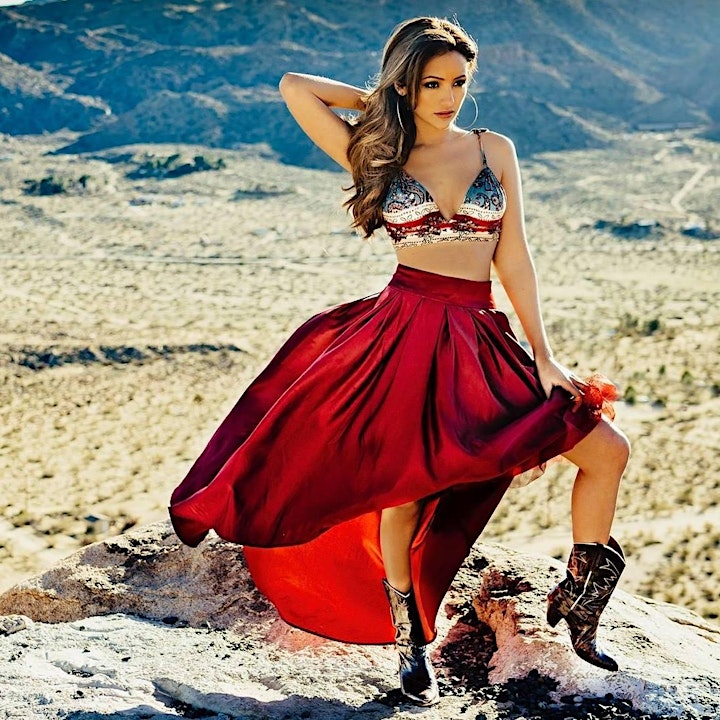 Melanie Iglesias
Brooklyn, New York, native Melanie Iglesias has been writing and producing music since she was sixteen years old. At the age of twenty-one, she worked three jobs and saved enough money to professionally record her first album. The following year, Melanie's budding music career was unceremoniously brought to a halt when she learned about the benign nodules on her larynx.
Nothing stopped Iglesias from fiercely pursuing her other passions in the entertainment industry. She went on to star in her own viral video series "The Melanie Iglesias Flip Book" which gained over 50 million views on YouTube. Melanie then caught the attention of MTV who soon after had Iglesias star in four of their original hit series, including "Girl Code." The popularity and success of these shows enabled Melanie to continue her pursuit of becoming a writer and performer, as she began taking her wits to the stage performing standup comedy.
​
Iglesias' passion for creating music was recently reignited when her nodules healed. She immediately began writing her new EP, Context, which is scheduled to release early 2020. Melanie's songwriting, production and wide range of vocal skills has established her as one of the most exciting rising artists in music.