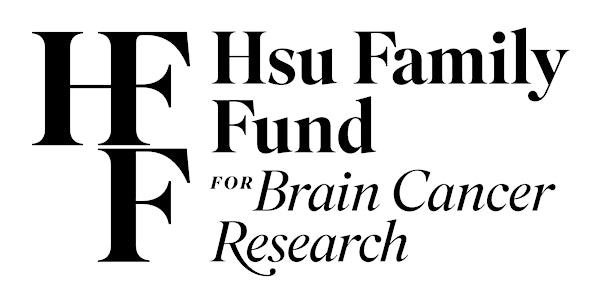 Charity Spin Ride for Brain Cancer Research
Ride for a cure! Join the Hsu Family Fund for a fun and inspiring spin class as we aim to raise awareness & funds for brain cancer research!
When and where
Location
The Handle Bar | North Station Location 101 Canal Street Boston, MA 02114
Refund Policy
Contact the organizer to request a refund.
Eventbrite's fee is nonrefundable.
About this event
In partnership with the National Brain Tumor Society, the Hsu Family Fund is hosting a spin class to raise awareness and funds for brain cancer research at The Handle Bar - North Station!
You don't have to be an expert rider to attend! This is all about community.
We recommend signing up for a Handle Bar account prior to the event so check-in that morning is seamless! The ride starts promptly at 11:30AM, but we recommend arriving by 11:15AM to get signed in and prepped. Spin shoes will be provided.
Drinks and snacks to follow at A&B Kitchen (115 Beverly St, Boston, MA)
++
About the Hsu Family Fund
In August 2021 Nolan Hsu found out he had a brain tumor – an oligodendroglioma, to be exact. The world seems to stop when you're diagnosed with cancer, but you continue on – appointments need to be made and decisions arise as you figure out, "what's next?". Fortunately, Nolan lived only a few miles from one of the world's leading cancer institutions, Dana Farber Cancer Hospital. Within days an oncologist was secured and brain surgery was scheduled. On September 7, 2021, Nolan underwent an awake craniotomy to remove his brain tumor. Fortunate again, it was a full resection (meaning the tumor was completely cleaned out) and the cancer only progressed to stage 2, giving Nolan precious time.
This is not always the case with brain tumors. They can grow silently for months or even years, with symptoms like headaches to dizziness or confusion seeming like odd disturbances in your day and not necessarily a clue that something bigger is happening under your skull.
Speaking of time, a search of treatment options for brain cancer revealed very limited options, with the majority being medicines that were approved in the 1970s. Brain tumors are not rare, but research is underfunded. This year, over 25,000 individuals will be diagnosed with a malignant brain tumor, yet there is limited awareness of the scope and severity of the disease. The amount of money going to brain tumor research is very small compared to other forms of cancer, as it can be too complex, too variable, and too low profile due to lower survival rates.
We're on a mission to change that. To help raise awareness and increase the investment in developing novel therapies, The Hsu Family Fund for Brain Cancer Research has been established. With your support, we hope to change the outlook for brain cancer patients and give them not only more time, but a cure.