Charity Gala Dinner Featuring Celeb Cyclist Chris Horner | $8K in Raffle Pr...
Description
BBC and KaiVelo charity dinner to support youth cycling featuring honorary guest speaker Chris Horner, American Grand Tour Winner, and NBC Tour de France Commentator.
Help us raise $25,000 to support five East Bay Mountain Bike teams with equipment to help get kids to races and experience the joy of cycling.
We've put together an amazing evening of food and drinks at Clif 's headquarters in Emeryville. The is a unique format. Participants can add tickets to a pool specific to the item that they want. The more tickets you buy and add to that pool, the greater your chance is of winning the item.
Prizes Include!

A brand new Public V7 bicycle from Mike's Bike ($499.99 value). All sizes available. Pick your color.


A brand new Public C7 bicycle from Mike's Bike ($499.99 value). All sizes available. Pick your color.
A brand new Bontrager Specter WaveCel Helmet (149.99 value).

A signed Peter Sagan Jersey ($350 value).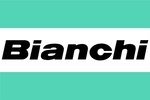 Bianchi Gitane City Link Frameset - Single-Speed - Black ($200.00 value)
A gift certificate to Berkeley's famous Chez Panisse for lunch for 2 in the Café w/ house wine ($100 value).


Tahoe Cabin: 3 nights at a rustic Tahoe cabin in Tahoe Donner / Truckee ($450 value).
Bike East Bay membership and sweatshirt (100.00 value).
Tour de France selection of 12 wines (one case) direct from France by Beaune Imports ($600 value).
Brand new Capo 2019 cycling kit includes SC bib shorts, SC jersey and matching socks ($400 value) choice of size for the winner.

5 entries to any single day Grasshopper Adventure Series in 2019 ($100.00 value per pass).

$100.00 Clif shopping spree. Get a selection Clif Products of your choice ($100.00 value).
3 nights at Casa de Campo a Sonoma luxury wine retreat ($3,750 value).
A gift certificate to Mr. Dewie's Cashew Creamery ($50 value).
Pair of 100% SpeedCraft sport performance sunglasses in soft tact graphite ($155 value).
Chrome Cardiel Shank a no-nonsense hip bag/crossbody sling in black ($45 Value).

And more…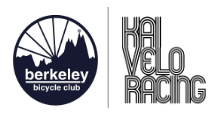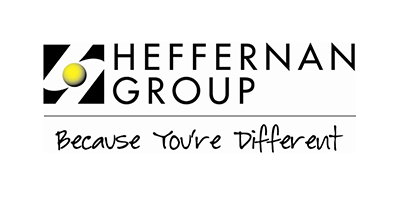 ---
FAQ
Are you a non-profit? Yes, the KaiVelo Foundation is a registered 501(3)c non-profit.
What do I need to do for a tax deduction? If you bought a ticket the value is $50.00 and the email ticket is good as proof of purchase for your donation to the KaiVelo foundation.
Where does the money go? Money raised from Get Kids on Bikes is used to buy equipment for youth participating in East Bay NICA high-school mountain bike teams. We partner with manufacturers like Shimano and retailers like Mike's Bikes and Sport's Basement to buy equipment at discount prices. That equipment is assembled and distributed by volunteers bicycle mechanics or other experts, extending the value of your contributions.
How is the money managed? Team coaches decide what to buy based on the needs of their team. Cash is never distributed. Money is held in an account that is only spent with approved and all spending is approved by the team coaches.
Why we are unique? We are unique in how we are able to leverage our cycling expertise and connections in the cycling world to effectively connect youth programs with the material support that they most need, enabling youth participation in mountain biking in the East Bay. No Municipal or State program could provide nearly the same value or leverage that our organization is able to create. Basically, sponsor dollars go much farther, and the impact goes directly into empowering youth participation in high-school mountain biking.