Charity Begins at Home: Companies Making a Difference in LA

Thursday, September 12, 2013 from 11:30 AM to 2:00 PM (PDT)
Event Details
The Los Angeles Chapter of Advisors in Philanthropy Presents
 
Charity Begins at Home

Companies Making a Difference in L.A.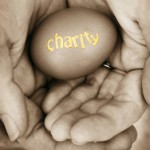 >> REGISTRATION:  Please register above by selecting either a member or non-member ticket, as appropriate. Group rates are available for groups of eight (8) or more.
 
Panelists:
RAFAEL GONZALEZ
Director of Community Relations
Los Angeles Dodgers

TARA ROTH McCONAGHY
President
The Goldhirsh Foundation
JOAN McCARTHY
Senior Manager
The Walt Disney Company

TINA MOREFIELD
Director, Corporate Citizenship
DIRECTV

Moderator:
KENT SETON
Managing Partner
Seton and Associates, PLC

Producer:
LAURA FERRETTI
Co-President, LA Chapter Advisors in Philanthropy
Founder, Impact Philanthropy LLC


Roundtable Hosts:
SARAH ADOLPHSON
Executive Director, WME Foundation

DARYA ALLEN-ATTAR
Co-President, LA Chapter Advisors in Philanthropy
Financial Advisor, Morgan Stanley LLC
JANICE BURRILL
Senior Vice President, Philanthropic Specialist
Wells Fargo Philanthropic Service

MIKE COLOSIMO
Co-Founder and Chief Executive Officer, thrdPlace

MAYER DAHAN
CEO, Prime Five Homes


JENNIFER FARR
Managing Director, CBIZ MHM, LLC

LAURA FERRETTI
Co-President, LA Chapter Advisors in Philanthropy
Founder, Impact Philanthropy LLC
RENE JONES
Director, United Talent Agency Foundation

RACHEL KROPA
Co-Executive Director, Creative Artists Agency Foundation
VIVIENNE LEE
Southern California Regional Director, REDF

VANESSA PEREDA
Community Investor, The Boeing Company

CATHERINE SUITOR
Chief Development Officer, The Alliance College-Ready Public Schools

TAMMY TUMBLING
Director, Philanthropy and Community Investment, Southern California Edison

---
Generously Sponsored By:
Jennifer Farr, Managing Director
         www.cbiz.com                                                                   www.fidelitycharitable.org/ 
---
Panelists:
RAFAEL GONZALEZ
Director of Community Relations
Los Angeles Dodgers
Rafael González serves as Director of Community Relations for the Los Angeles Dodgers.  He is responsible for day-to-day management of the Organization's Community Relations Department, including creating a proactive presence in the community; implementing community outreach strategies, establishing partnerships with local and regional leadership, and identifying most effective uses of the Organization's resources within the community.  The Dodgers are dedicated to supporting a culture of winning baseball, providing a first-class, fan-friendly experience at Dodger Stadium, and building a strong partnership with the community.

For the past 23 years, Rafael has worked in the spheres of community organizing, local government, national service, civic engagement, civil rights & immigration reform advocacy.  Prior to the Los Angeles Dodgers, Rafael was appointed Chief Service Officer by Mayor Antonio R. Villaraigosa to develop & lead his "We Serve LA" civic engagement initiative in the City of Los Angeles; as well as his Director of Neighborhood & Community Services where he directing the Mayor's community relations team and establishing community partnerships.

Rafael previously served as Founder & Executive Director at Collective SPACE; Founder & Executive Director at Public Allies – Los Angeles; Director of Civic Education & U.S. Citizenship Project Director at the National Association of Latino Elected & Appointed Officials (NALEO); Affirmative Action Campaign Coordinator at the Mexican American Legal Defense & Educational Fund (MALDEF); & Campaign Field Director at Coalition LA.




TARA ROTH McCONAGHY
President
The Goldhirsh Foundation
Tara Roth McConaghy is the President of the Goldhirsh Foundation. Prior to this role, Tara bridged the worlds of marketing, media, and philanthropy as the founding COO of GOOD and a social strategy advisor. Tara began her career in marketing and business development for NBCinternet and Infoseek. She has worked with organizations such as Participant Media, Fifteen Foundation, and the New Schools Venture Fund. As a senior advisor to GOOD, Tara helped launch the Pepsi Refresh Project. Tara received a bachelor's degree at Cornell University, and has an MBA from Oxford University where she was awarded a Skoll scholarship in social entrepreneurship. Tara serves on the advisory board of 826LA.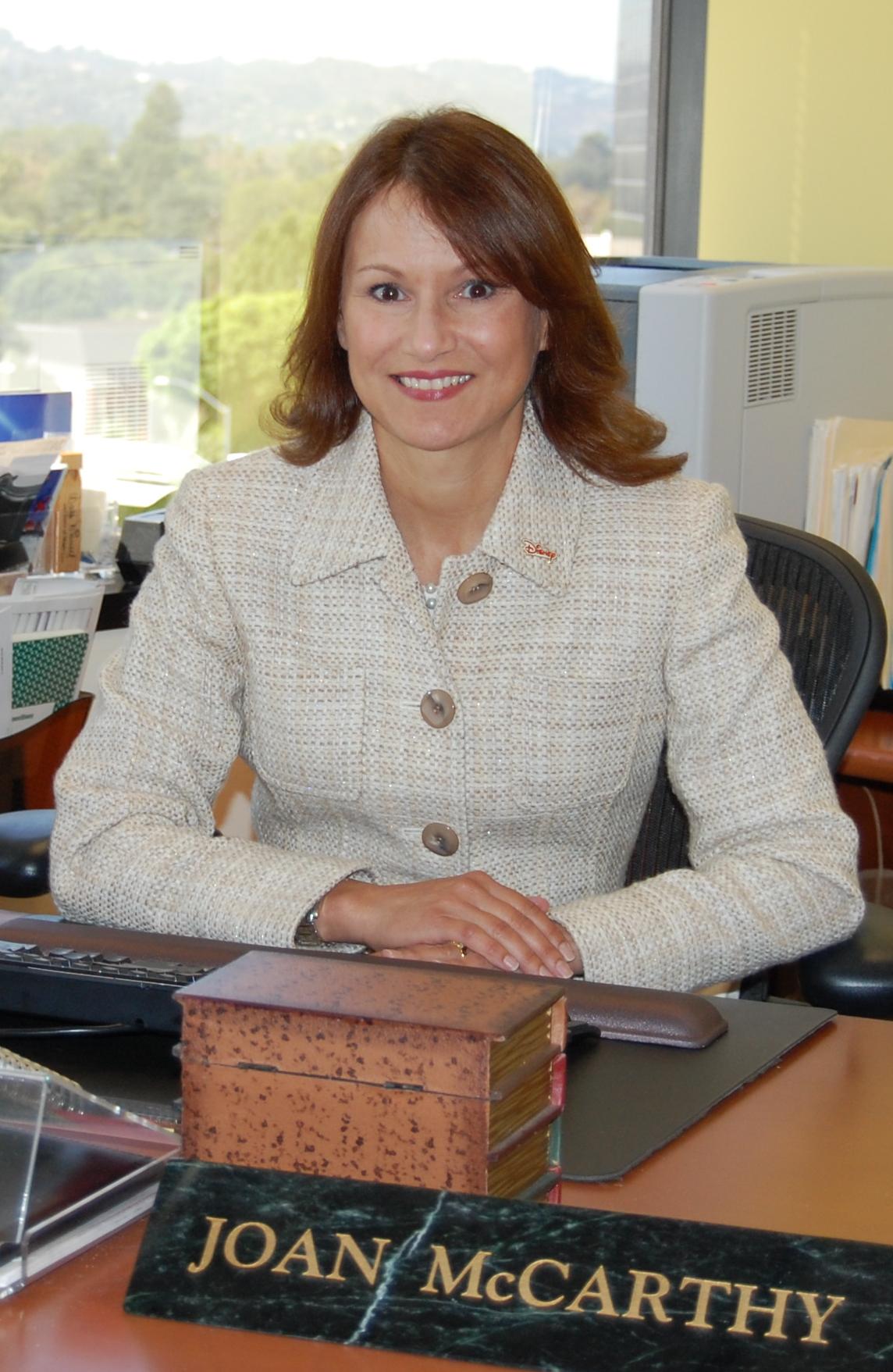 JOAN McCARTHY
Senior Manager
The Walt Disney Company
Joan McCarthy has been with The Walt Disney Company since September of 1984 and is currently Sr. Manager, Corporate Citizenship, Los Angeles Community Engagement.

As part of the Disney Corporate Citizenship team, Joan is responsible for community engagement in the greater Los Angeles area, including the cities of Burbank and Glendale where The Walt Disney Company is the largest employer.  Focusing support in Disney's philanthropic mission areas of Compassion, Conservation and Creativity, she manages the company's strategic financial giving, oversees community outreach programs and the Disney VoluntEARS program.

Prior to joining Disney, she worked for two years as executive secretary to Michael D. Eisner, then President of Paramount Pictures Corporation.

During her tenure at Disney, Joan has served on many charitable and civic boards including both the Burbank and Glendale Chambers of Commerce, the Burbank Arts Education Foundation, the Burbank Community YMCA, Burbank Temporary Aid Center, Hillsides, the Community Foundation of the Verdugos, Glendale Memorial Healthcare Foundation, the San Gabriel Valley Habitat for Humanity Advisory Council and on the Boston College Center for Corporate Citizenship Leadership Roundtable.

Enriching the lives of children and families in local communities is the focus of her work at Disney and is a personal passion for which she has been recognized as a community leader.  Joan was named Woman of the Year in 2003 by the Glendale Chamber of Commerce and again in 2004 by New Horizons Family Center.  Additionally, she was a recipient of the 2005 Hillsides Community Angel Award and a Woman of Heart and Excellence Award presented by the YWCA of Glendale in 2008.  In 2009, Joan was the recipient of the Family Service Agency of Burbank Vision Award and received the Ace Cain Humanitarian Award from San Gabriel Valley Habitat for Humanity in 2010.

Joan graduated from San Francisco State University with a degree in Broadcast Communications and her professional training includes a certificate in Corporate Community Involvement from Boston College.  A native of California and resident of La Canada Flintridge, Joan is married and has two children.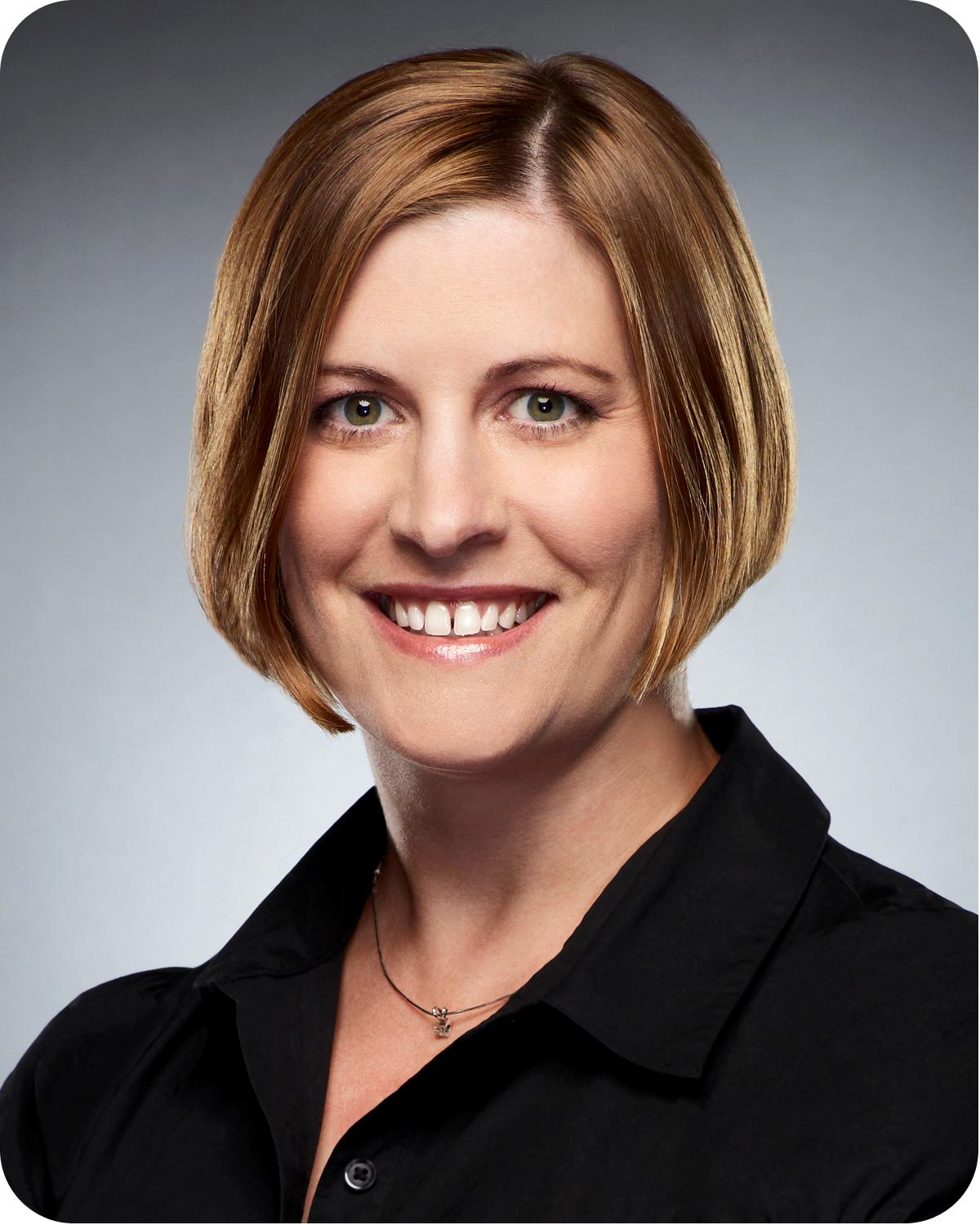 TINA MOREFIELD
Director, Corporate Citizenship
DIRECTV
Tina Morefield is director of Corporate Citizenship for DIRECTV. She is responsible for the development and leadership of DIRECTV's U.S. strategy for community outreach and charitable giving, which is focused on K-12 schools and science, technology, engineering and math (STEM) education, as well as employee volunteerism.

Morefield created the Corporate Citizenship function at DIRECTV in 2004, and has grown the company's grantmaking activities, employee charitable giving programs, and community service initiatives significantly since then. She also participates in DIRECTV's cross-functional Sustainability team, and is responsible for the company's annual Corporate Social Responsibility report. 

Recent accomplishments include the 2013 launch of the Partnership for L.A. Schools Math Challenge, which inspires K-8 students at 11 schools in Watts, Boyle Heights and South Central Los Angeles to love math through a contest that incentivizes students, teachers, parents and principals to boost academic achievement. Additionally, Morefield orchestrated a student assembly featuring Oprah Winfrey in conjunction with a 350-person day of service to beautify the campus of Jordan High School in Watts.  
   
In 2012, Morefield was an executive producer for the DIRECTV Original Entertainment documentary "More Than a Dream," featuring Martin Sheen and Gen. Colin Powell. Morefield pitched the film to educate students about the Civil Rights Movement and the new Martin Luther King, Jr. National Memorial in Washington, D.C., to which DIRECTV was a major contributor. Broadcast to students via DIRECTV GOES TO SCHOOL and to DIRECTV customers via AUDIENCE NETWORK, the project is one example of the collaborative Corporate Citizenship efforts Morefield works on with business partners including Discovery Networks, Scripps Networks, The Weather Channel and Samsung.   

Morefield joined DIRECTV in 1999 to help build the company's Corporate Communications function, and she has more than a decade of experience in employee communications and executive presentations.

She holds bachelors' degrees in English and Art History from the University of California, Los Angeles. She also has a Certificate in Corporate Community Involvement from the Boston College Center for Corporate Citizenship and a certificate in GRI Sustainability Reporting.
Moderator: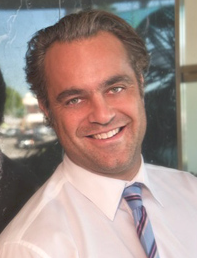 KENT SETON
Managing Partner
Seton and Associates, PLC
Kent E. Seton, Esq., an entrepreneur at heart, started his law career simultaneously with the launch of a separate online venture that quickly grew into one of the largest nationwide providers preparing the paperwork for creating 501(c)(3) nonprofit organizations. At its height, this online company was forming over 200 501(c)(3) organizations per month. At the same time, he also steadily grew his transactional law practice in the Beverly Hills and outlying areas, and has become one of the foremost attorneys representing charities.

He also lends his experience to social entrepreneurs by advising them as they form and structure new businesses. Kent rejects the idea of "one size fits all" and works with each client separately to develop legal solutions tailored to meet their specific legal and business needs. In addition to speaking regularly on a variety of topics, he also spearheaded a complimentary periodic event featuring some of the most advanced thinkers in the nonprofit sector for the benefit of sharing resources, information and networking in the Los Angeles Area. He also enjoys lecturing on subjects including "social entrepreneurism," collaborations, mergers and acquisitions in the nonprofit sector, strategies for donors and fundraisers, and "hybrid" entities.

Kent earned his JD in Business from Loyola Law School, Loyola Marymount University and his B.S. in Business Administration from University of Southern California, Marshall School of Business.
Producer: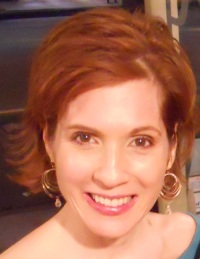 LAURA FERRETTI
Co-President, LA Chapter Advisors in Philanthropy
Founder, Impact Philanthropy LLC
Laura's community philanthropy experience brings together strategy and impact.  She has led fundraising teams at the Fulfillment Fund and United Way of Greater Los Angeles, realizing significant revenue growth at both organizations.  Through her consulting firm, Impact Philanthropy LLC, Laura has worked with over 40 local, national and international nonprofit organizations and foundations with an approach that is results-oriented: making clear the connection between mission and money, and the respective roles that staff and board members play in building resilient organizations.

Impact Philanthropy LLC helps to build more effective nonprofit organizations through:
•    strategic planning
•    fundraising advising
•    executive search services
•    as well as by providing grantmaking counsel to family foundations.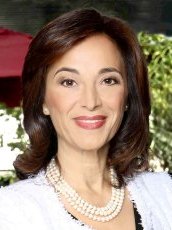 DARYA ALLEN-ATTAR
Co-President, LA Chapter Advisors in Philanthropy
Financial Advisor, Morgan Stanley LLC
Darya Allen-Attar is a Financial Advisor at Morgan Stanley (MS), where she has spent almost 18 years of her career.  Darya focuses on Strategic Wealth Management for high net worth families, nonprofits, foundations and endowments. Her investment process draws upon her knowledge of asset allocation, investment management, and income and estate tax issues and structures. As a Financial Advisor to family wealth and/or foundation and endowment clients, Darya brings a wealth of knowledge of the investment markets, 23 years of experience in financial services, and draws on the significant institutional and consulting resources of Morgan Stanley.

As a consultant to high net worth families, family offices, and senior executives and founders of public and private companies, Darya advises clients regarding issues of personal wealth and business needs. Darya works extensively with corporate officers and directors on wealth management, including liquidity and diversification strategies for concentrated equity positions, estate planning, and asset and liability management. Darya frequently consults with executives on their corporate benefit programs as well as with the development and implementation of employee stock option, stock purchase, and restricted share programs. For private companies, Darya has experience advising founders and upper level management on exit strategies and accessing growth capital.

Working with the MS Consulting group, Darya provides consulting to foundations and nonprofit endowments. Clients benefit from Darya's knowledge of the issues faced by nonprofits and foundations, and the significant resources and "depth of bench" of the MS consulting group. The MS Consulting and Fiduciary services group act as investment advisor to over 500 billion in assets.

Darya is married with three children, lives in Pacific Palisades, California and in addition to serving as the 2012 President of the Los Angeles Chapter of Advisors in Philanthropy, she currently serves on the Board of the Westside Family YMCA and Mann Healthcare Partners. She is also the founder and chairman of a networking group for high-level executive women called Broads Circle.

Attendee List
Sort by:

Date

|

First Name

|

Last Name
When & Where

Luxe Sunset Hotel
11461 Sunset Boulevard
Los Angeles, CA 90049


Thursday, September 12, 2013 from 11:30 AM to 2:00 PM (PDT)
Add to my calendar
Organizer
Los Angeles Advisors in Philanthropy (LA-AiP)
Vision
Los Angeles Advisors in Philanthropy (LA‐AiP) seeks to increase the scale and quality of philanthropy in Los Angeles.

Mission
Los Angeles Advisors in Philanthropy (LA-AiP) is leading a new era of local, collaborative, impactful philanthropy. Its mission is to serve as a platform for innovative philanthropic work in Los Angeles, and to make LA a global philanthropy hub by bringing together the  financial, legal, social impact and nonprofit communities. LA-AiP attracts leaders from across the broad spectrum of philanthropy, providing opportunities to share perspectives, build best practices and form productive partnerships.
There is absolutely no solicitation permitted at our events.
To join or renew your membership, CLICK HERE and scroll down to BECOME A MEMBER.
• Advisor/Foundation/Funder/Non-Profit Members ($300 membership fee)



We are a 501(c)3 nonprofit organization.
Charity Begins at Home: Companies Making a Difference in LA