Charit-EoE Concert for a Cure for Eosino...what??? featuring Mike DelGuidic...
Description
Join us Friday, November 10, 2017 for a night of great music and FUNdraising at the InterContinental New York Barclay Hotel Grand Ballroom. Door will open promptly at 7:30pm. Bring a group of friends and make a night of it while supporting research efforts for eosinophilic disorders.

The "Charit-EoE Concert for a Cure for Eosino…what???" is a fundraising event being hosted by Lance and Arlene Steinberg that will benefit APFED - the American Partnership for Eosinophilic Disorders' HOPE on the Horizon Research Fund. The Steinberg's son Justin was diagnosed with EoE last year and they have made it their mission to help find a cure for this dibilitating disease.
This event will feature musical talents of Mike DelGuidice and Big Shot - Celebrating the Music of Billy Joel. Mike and some of the members of Big Shot are actually members of Billy Joel's band on tour now.
Mike DelGuidice and Big Shot are well known and respected for providing superior entertainment for numerous social and corporate events. They perform astonishing versions of Billy Joel, plus Elton John, McCartney, Beatles, Journey and others. Mike and Big Shot perform all of BIlly Joel's greatest hits and and even some of the lesser known tunes that only a true die-hard would know and appreciate. The true Billy Joel fan will be blown away after experiencing Big Shot live.

In addition to our headline band, we are also happy to announce that the band FRANK! of Westport, Connecticut will be returning for an encore performance.
Ticket price $150.00 - Limited number of first come - first serve seats available. We are anticipating a sell out crowd this year. Don't miss out. Be sure to get your tickets today.

Ticket price includes 3 hours of cocktails, light fare, gift bag filled with various goodies from generous sponsors and a night of amazing music, fun and awareness.
**PLEASE PRINT AND BRING YOUR TICKETS ON NOVEMBER 10 FOR ENTRANCE TO THE CONCERT**
Interested in sponsoring the event? Email Julie Forrest, jforrest@apfed.org for more details.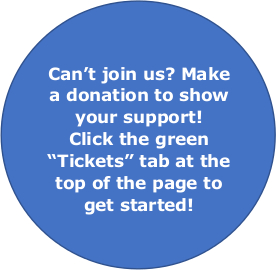 ---
The Steinberg's New Journey as shared by Arlene:
"Thank you for the taking the time to learn more about eosinophilic disorders and our story. Eosinophilic esophagatis or EOE as it is known, is when white blood cells build up in the esophagus, causing inflammation, scarring and in our son, Justin's case, slowly over a period of years, closing his esophagus.. EOE is caused mostly by acid reflux and food sensitivities. There is no rhyme or reason why this happens or which foods cause it, thus making every case unique.
Back in February of 2016, a medical emergency finally led us to a diagnosis of EOE. Through a series of endoscopies, Justin's esophagus was carefully reopened. We also quickly realized that we had a "new normal" to face. Having to choose a therapy of swallowed steroids for an indefinite period of time, or an elimination diet, we chose to use the elimination diet, where Justin is off wheat, corn, soy and dairy. Not an easy situation for anyone, let alone an eighteen year old .
Both our son's (we have a younger son, Dylan) have been our inspiration and heroes. Their determination, hope and love are truly what has led us to this moment.
Charit-EOE Concert for a Cure hopes to bring awareness and funds to help find a cure since more and more children and adults are finally being correctly diagnosed everyday. We look forward to the discovery of more choices for treatment and eventually a cure. Your support of this event can make that happen.
We cannot wait to share pizza, a bowl of freshly made popcorn and an ice-cream sundae with Justin- maybe to be enjoy all in one sitting! All foods many never think twice about eating. Now we have to think about everything he eats.
Thank YOU from the bottom of our hearts for supporting us and this event. We know we will find our way to a cure!!
Arlene, Lance, Justin and Dylan
Sidenote - Justin will be a sophmore at a top University this fall. We couldn't be any prouder!

__________________________________________________________________

Eosinophil-associated diseases are a group of rare, chronic diseases. When a person has elevated numbers of eosinophils, a type of white blood cell, in their digestive system, tissues, organs, and/or bloodstream, without a known cause, he or she may have an eosinophil-associated disease.
One particular subset of these diseases is increasing in prevalence – eosinophilic esophagitis (EoE). In EoE, the high number of eosinophils in the esophagus cause inflammation and damage to the tissue, making eating difficult or uncomfortable, potentially resulting in poor growth, chronic pain, difficulty swallowing, and/or food getting stuck in the esophagus. EoE is often triggered by certain foods. Some patients with EoE must avoid all foods and rely solely on specialized formula for nutrition, sometimes delivered by a feeding tube.