Charisma Charter Chapter of ABWA - July Meeting 2017!

Tuesday, July 25, 2017 from 6:00 PM to 8:30 PM (CDT)
Event Details
ABWA CHARISMA CHARTER CHAPTER July 2017 Meeting!
(EARLY BIRD pricing RSVPs needed by WEDNESDAY, July 19th by 2:00pm!)
Event Agenda:
6:00 p.m. – Registration & Networking
6:30 p.m. – Dinner, Introductions, Brags & Whines
7:20 p.m. – District II VP, Julia Burch, "I Am Sooo Stressed Out!  Stress Management for Busy Professionals"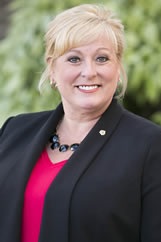 Everyone faces stress. It's a fact of life. What you do with it makes the difference between enjoying your life or resenting it, between being challenged or being overwhelmed. The demands and the pace of our busy lives pressure us all. Some master it and some do not. The trick is to take back control!
In this dynamic, unconventional, and entertaining session, we will address the subject of stress from a refreshing common sense point of view. Helping you learn how to function with stress, as well as how to reduce it. You'll learn how to feel better about yourself and become less vulnerable to stressful situations. At the same time you will learn to lighten up and see the humor that is all around us!
Some of what the participants will learn:
How to identify the "good" stress and "bad" stress
Understanding our optimal stress
The answer to two key questions to manage any stressful situation
Have a guaranteed, sure fire way to turn your love of dessert and the King of Rock and Roll into a practical, real world way to control your stress!
8:30 p.m. – Drawing of Prizes!
Keep in touch and sign up for our Newsletter HERE!
*For dietary restrictions/allergies, please email us directly at abwacharisma@gmail.com*
About Us 
ABWA (American Business Women's Association) creates a friendly environment for members to share successes and learn from failures, while supporting each other's personal and professional development. Our members have a variety of occupations from entrepreneurial to corporate. Involvement in chapter activities provides excellent opportunities to find a mentor; to build confidence and competence, develop and enhance organization skills; practice collaboration and delegation; leadership and friendship.
To learn more about Charisma Charter Chapter, visit:  http://www.abwacharisma.org
Our Mission
The mission of the American Business Women's Association (ABWA) is to bring together business women of diverse occupations and provide opportunities for them to help themselves and others grow personally and professionally through leadership, education, networking support and national recognition.
To learn more about ABWA, visit: http://www.abwa.org
When & Where

Brookhaven Country Club
3333 Golfing Green Dr
Farmers Branch, TX 75234


Tuesday, July 25, 2017 from 6:00 PM to 8:30 PM (CDT)
Add to my calendar
Organizer
Charisma Charter Chapter's vision is to live up to our name, Charisma, by inspiring and nurturing our members to be their best. Our goal is for every member to feel a part of the group and eager to participate in chapter and ABWA activities.