Charge What You're Worth: 3 Keys for Frustrated Entrepreneurs/Professionals...
Description
Join us May 7th for
Charge What You're Worth: 3 Keys for Frustrated Entrepreneurs/Professionals w

ith Kate Beeders!

MEMBERS FREE
Who Are Ready to Break Through Their Financial Glass Ceiling NOW!

Most entrepreneurs start their own business because they are following their passion. Corporate professionals are dreaming of the title and responsibilities that come with a high-level position.
While you might be making a living doing what you love, your income level often doesn't match your level of expertise.
During this powerful presentation, attendees learn how to shift their relationship with money so that they can start charging a fair value for what they deliver. We all have subconscious beliefs about money, but they don't always serve us well.
What you'll learn:
How your old money story is holding you back (it's time to return those old stories to the library and write a new one!)

Discover how to determine the magic price point that magnetically attracts potential clients and makes them quickly say "yes."

How to come from a place of confidence while earning more money (stop worrying about what others are doing or not liking you as your income increases)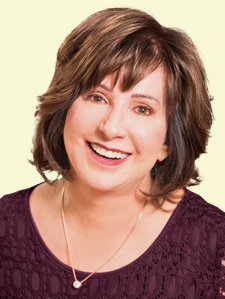 We're SO EXCITED to introduce you to your facilitator for this event, Kate Beeders, BREAKTHROUGH SUCCESS COACHING | Keynote Speaker | #1 BestSelling Author | Private Coaching, Live Events & Retreats!
BIO:
KATE BEEDERS, The Breakthrough Success Expert and founder of BRILLIANCE Builders™ teaches how to tap into your Zone of Brilliance to Accelerate Your Success.
Prior to coaching, Kate was a successful business development/marketing professional and started her career as a flight attendant which is the ultimate education in customer experience.
Kate was honored on the Red Carpet in Hollywood by the National Association for Best-Selling Authors for her best-selling book "The Winning Way" with Brian Tracy. Her latest book "Go or Don't Go: The Complete Guide to Accelerate Your Success and Tap into Your Brilliance" was released in 2018 to 5-star reviews.
Over the last 9 years, Kate has helped thousands of people go from stuck to successful with the Success Acceleration System™ and is a sought-after speaker across North America. She is also a member of one of the top international speaker's bureaus. For more information, please visit http://www.KateBeeders.com


BBW Members FREE!
Not a member, but would like to be?
Check out our member perks on our website and invest in your self today!
BREAKTHROUGH SUCCESS COACHING | Keynote Speaker | #1 BestSelling Author | Private Coaching, Live Events & Retreats