Description
Wine lovers — it's time for the third annual celebration of the Chardonnay grape. All you have to do to participate is get some Chardonnay (sparkling wines made with Chard are welcome) and use the #ChardDay hash tag on social media sites.
See highlights from last year's Chardonnay day in this GoGo Anita video.
To see who's hosting tastings or to see where to attend Chardonnay day events check out the event on the new Spotlight app built by the team who behind the SXSW and London Olympics event apps. To get started go here on the iTunes store and download the app, then look under Educational events to find Chardonnay Day: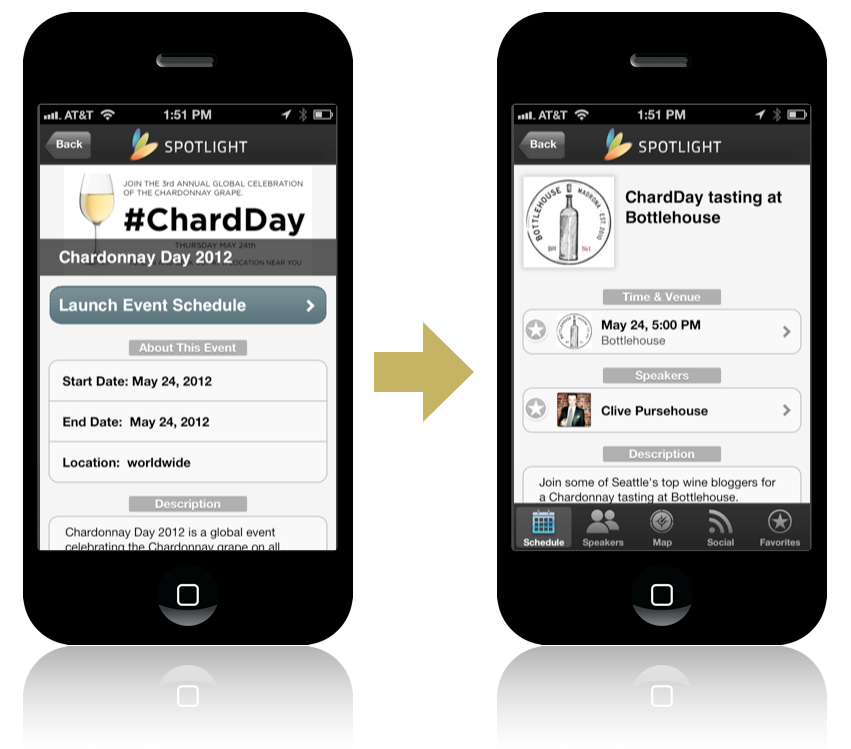 Follow along, and post your #ChardDay posts on

click to download the app.
Follow Whole Foods on Forkly for a chance to win a $50 Whole Foods gift card.
Find your Chardonnay day wines at your favorite local shop or by visiting