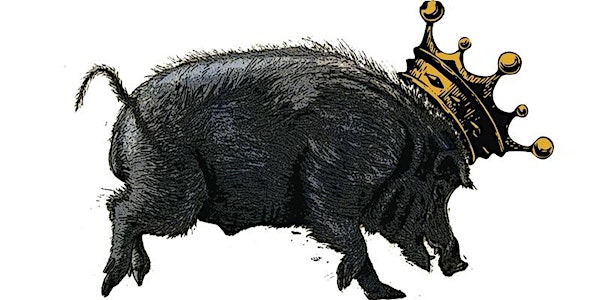 Charcuterie Masters 2017
When and where
Location
Flushing Town Hall 137-35 Northern Boulevard NY 11354
Refund Policy
Contact the organizer to request a refund.
Description
NY Epicurean Events & AgriForaging Food Safety in collaboration with The Meat Market, Fire Roasted Catering, the Cheese & Dairy Society of NYS and The Salt Cured Pig are proud to present the 2nd Annual Charcuterie Masters competition to be held at historic Flushing Town Hall on February 25, 2017.

Charcuterie Masters is the first ever competition of its kind and brings together more than 20 professional and amateur makers of artisanal charcuterie from across the U.S, and Canada, including Rodrigo Duarte, Caseiro E Bom (Newark, N.J.); John Harkness, Prime Meats (Brooklyn, N.Y.); Chad Nelan, Elevation Charcuterie & Artisan Meats (Denver); Stewart Taylor, Babelfish Bistro (Guelph, Ontario, Canada); and Giuseppe Viterale, Ornella Trattoria (Astoria, N.Y.)
Charcuterie Masters 2017 is so much more than a national competition, it's a celebration of Meaty Times where guests will be able to sample exquisite cured meats and salumi—includings hams, bacons, pates, sausages and much more.
Participating chefs for Charcuterie Masters 2017 are:
Hugue Dufour (M. Wells Steakhouse)
Will Horowitz (Ducks Eatery, Harry & Ida's Meat and Supply Co.)
Pitmaster Josh Bowen (John Brown Smokehouse)
Alfonso Zhicay (Casa del Chef Bistro)
Guests will have an opportunity to savor charcuterie, learn from the makers as well participate in a people's choice vote of the 'best-of-the-evening' charcuterie. Pairings will include top-rated wines, craft beers, and farmstead ciders. Guests will also have the opportunity to purchase charcuterie directly at the event.

A $60 general admission ticket entitles guests to explore unlimited tasting and sampling of all food and beverages.

Additionally, there will be $100 VIP tickets sold, which will allow access to a special hour from 5 p.m. to 6 p.m. enabling VIP guests to enjoy early access to the entire festival.